Quiet Study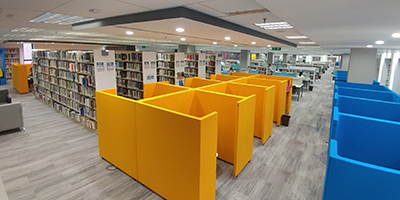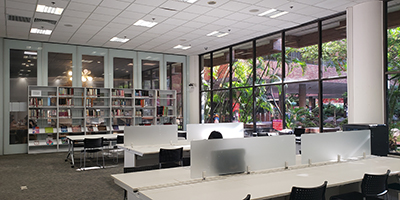 Quiet, individual study spaces are available on all floors.The two Seminar Rooms on 1/F and three Learning Labs on 3/F are also open for quiet study when no events are scheduled.
Please refrain from talking and make sure that your digital devices, including mobile phones, earbuds, tablets or laptops are not creating noise that would disturb others.
Talking on mobile phone is straightly prohibited.
Facilities: open study tables, individual carrels, study booths, partitioned desks, computer workstations
Group Study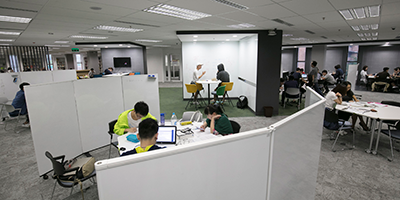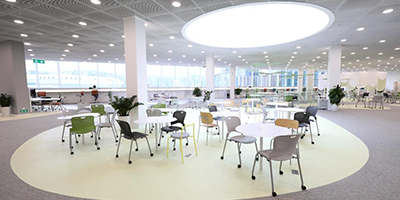 Collaborative spaces are designed for working together in groups. Lower your noise when discussing.
Use earbuds when using your digital devices.
Available:
Facilities: Flexible furniture, white boards (Terms of Use) on castors, LED displays, dual monitors, short throw projectors, computer workstations
Group Rooms
Equipped with LED monitor, group rooms are available for reservation one day in advance for eligible users via the iBooking System during Library opening hours. Please refer to the booking guidelines.