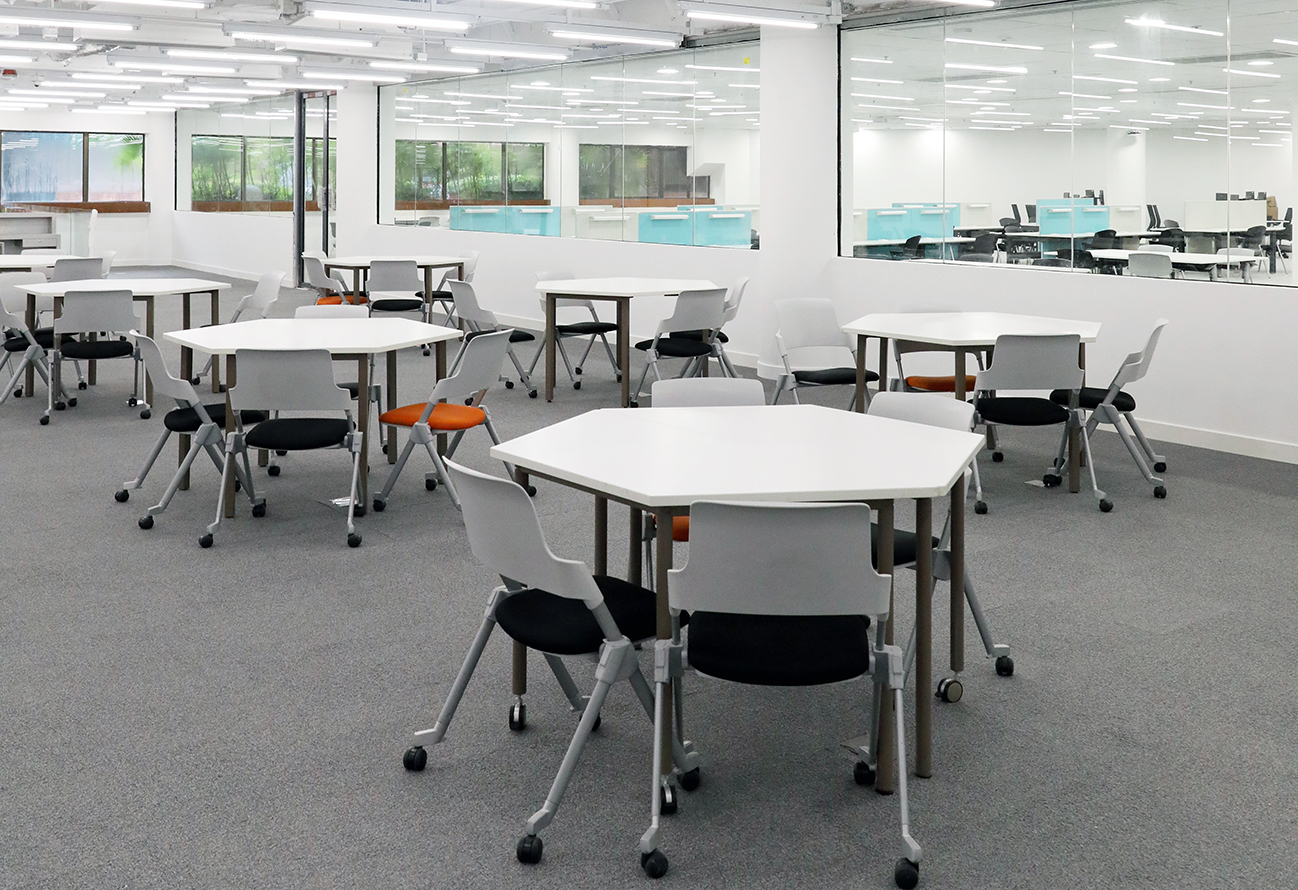 The 24-Hour Study Centre located on 1/F North Wing is open around the clock*. During the overnight access period, the Centre is only accessible by current PolyU students and staff via the 1/F entrance opposite to the Campus Control Centre (P111). Users are required to tap their PolyU student / staff ID cards when entering and leaving the Centre.
The Centre provides group study and quiet study spaces in separate areas. The spaces are also equipped with multi-purpose PC workstations (with Microsoft Office applications), photocopiers, printers and scanners. Toilets, including accessible toilets, are available inside the Centre.
* Notes:
To make necessary arrangements for overnight access and cleaning services, all users will be required to leave the Centre 15 minutes before the Counter service* stops (Please click here for Library's hours). The Centre will normally re-open in 15 minutes after completion of clearance procedures. Users in need of study space during the clearance period may continue to use other study areas in the Library.
The Centre will be closed when typhoon signal No.8 or above is hoisted.