The University Library is the learning hub of The Hong Kong Polytechnic University (PolyU), offering a dynamic learning environment with a multitude of educational and research resources. The PolyU Library has a strong focus on planning for the future. As part of the strategic developments of the PolyU Library, the
Library Extension and Revitalisation Capital Works Project
will transform the Library into a modern learning hub. An additional floor will be constructed on top of the Library building and the existing library facilities will be revitalized to cope with the needs of the modern learning environment. We are committed to enriching our resources, modernizing our learning spaces and library services to address the evolving needs of our students, staff and library users.
Giving from PolyU alumni, staff, students and donors from all sectors of the society is highly appreciated. Your generous support will enable the PolyU Library to strengthen our capabilities to realize our missions and achieve the following goals:
To create excellent research collections in digital or print form
To create even better learning environments in the physical building which would not be normally possible
We call on your continuous support to the PolyU Library! Find the best giving option that is fit for you:
For cash or other donation in-kind to the University, please refer to Give Now of the Office of Institutional Advancement.
Your generosity will have far-reaching implications for the future of the University and its next generation of students.
---
Donation from Shun Hing Education and Charity Fund
In 2018, Shun Hing Education and Charity Fund donated HK$2M to support two flagship programmes of the Library: READ@PolyU and MakerMindset@i-Space.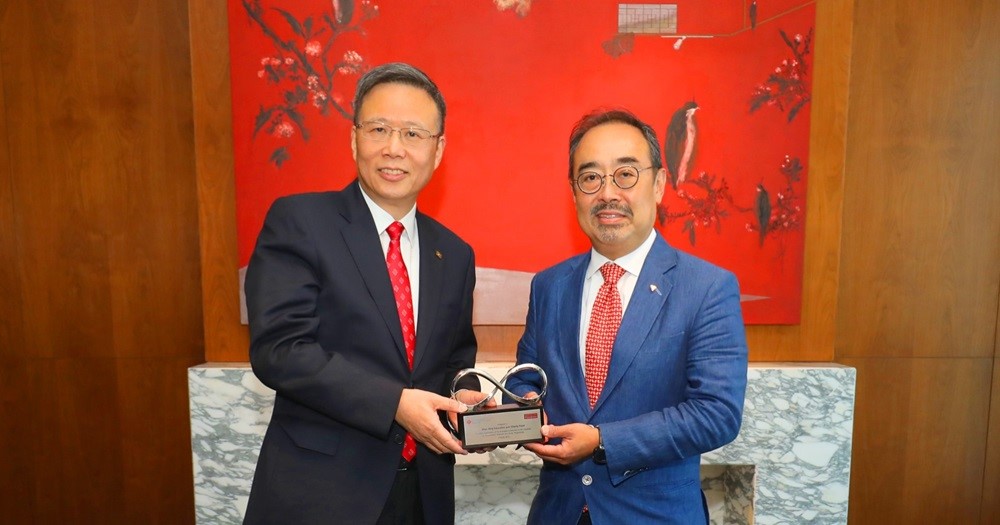 On 23 October 2019, PolyU's President, Prof. Jin-Guang Teng (left), thanked Shun Hing Education and Charity Fund for their long-term support and presented a souvenir to Dr David Mong (right) as a memento.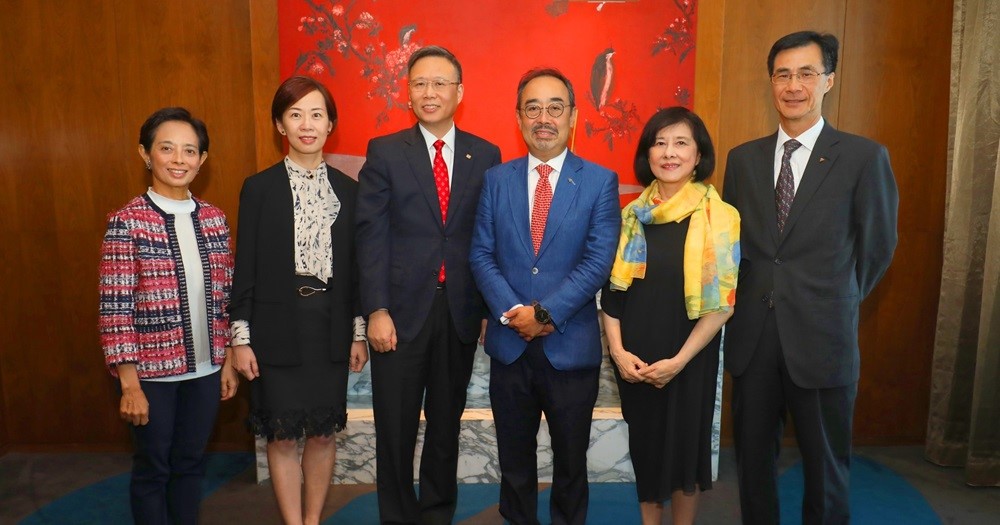 Dr David Mong, Ms Cheung Man Yee, Mr Simon Tam (3rd , 2nd and 1st from right), and Ms Cynthia Mong (1st from left), representatives from Shun Hing Education and Charity Fund, pictured with PolyU President Prof. Jin-Guang Teng and PolyU Executive Vice President Dr Miranda Lou (3rd and 2nd from left).
READ@PolyU Our vision is to equip PolyU graduates with a lifelong love of reading. We continue to place an emphasis on reading, and reading books, to counter an increasingly "fast food" education culture. We do this by taking an "established" approach by helping our students develop traditional literacy and reading skills in the digital era.

MakerMindset@i-Space Our vision for this new programme is to help students interface with emerging technologies as a means to develop a creative, curious, and can-do mindset. Technologies will obsolesce, so our investment is in nurturing the right mindset via technologies to help our graduates lead the future. The upgraded and refurbished i-Space facilities will serve as our main practice field for students in this "pioneering" engagement programme.

The project "i-Space: A Makerspace and Community for Students of All Backgrounds at the University Library" launched by the Library of The Hong Kong Polytechnic University (PolyU) has won the Regional Silver Award in Asia-Pacific and Cultivating Curiosity Bronze Award of the QS Reimagine Education Awards 2020.


Book Donation from Consulate General of Kazakhstan
The Consulate General of Kazakhstan donated a number of books to the Library on 10 Dec 2020. The books are an important addition to the Library Collection and facilitate the students and staff to learn more about the Kazakh culture.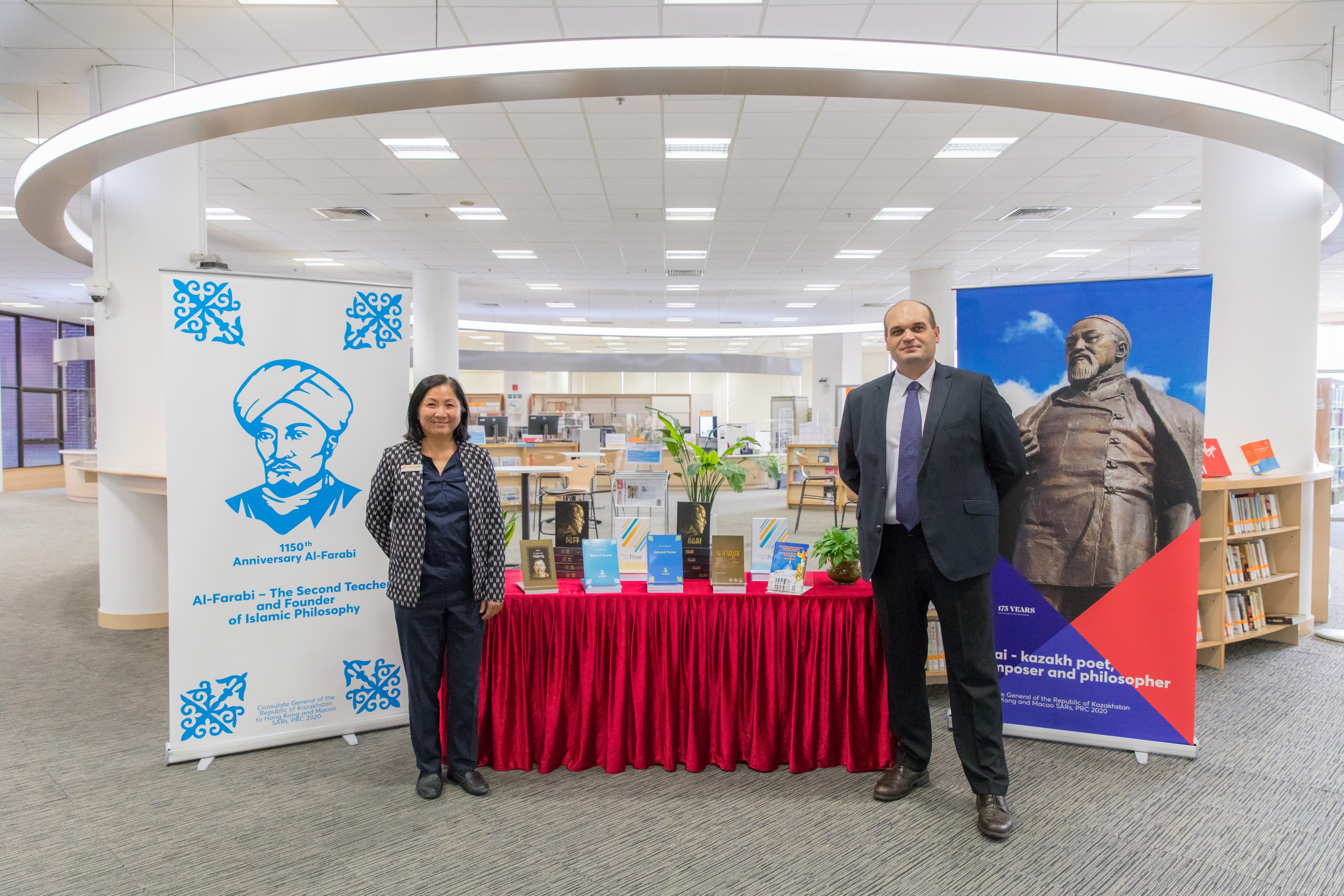 In the presence of the Consulate General of Kazakhstan (right) and Dr Shirley Wong, University Librarian (left), a book donation ceremony took place on 10 Dec 2020 at the Library Podium Floor. Dr Shirley Wong expressed her sincere gratitude to the Consulate General of Kazakhstan for the generous book donation.