Library electronic resources are accessible remotely by PolyU students, faculty, staff, and Library registered external users via the Library EZproxy Server. Library users with valid user accounts may access from off campus a variety of Library subscribed resources including e-journals, databases, e-books and e-learning materials etc. listed in the OneSearch and Library Homepage. In order to access the Library remotely, user's computer must have an Internet connection.
Due to the restriction of license agreements, some electronic items can be used off campus by PolyU staff and students only. Other authorized users can gain access to a selected collection. Different categories of users should note the authorized Off-campus Access Codes listed against each electronic item.
All users are urged to observe the e-Resources Copyright Warning when using the electronic resources.
Access Procedures
After clicking "Online Access" at the database webpage like the following from off campus, you will be prompted the login menu.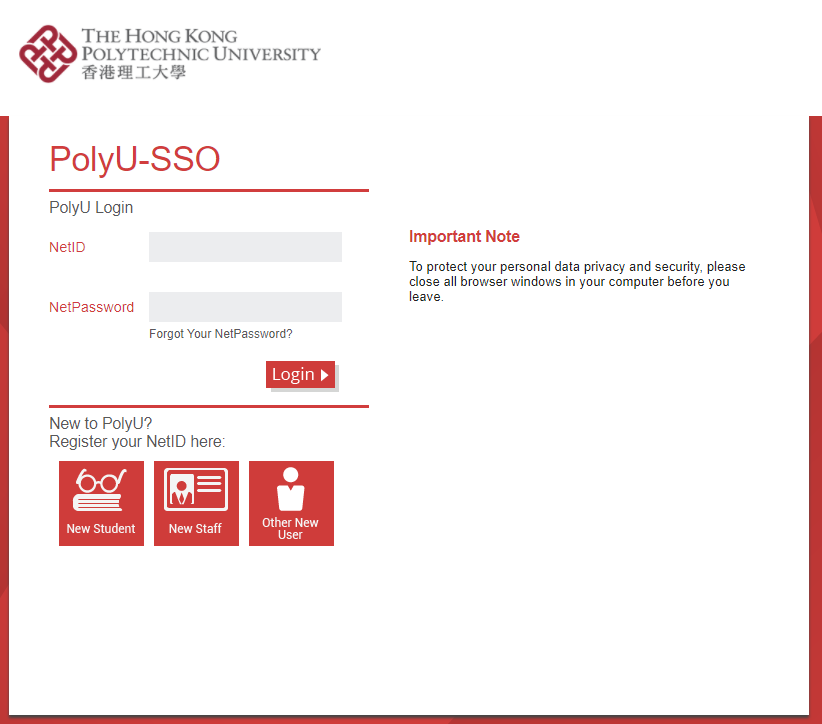 Login Requirements
PolyU Students, Faculty and Staff
University students, faculty and staff, logging in through ISP (Internet Service Provider) should input their valid PolyU NetID and NetPassword at the login page for authentication. This group of users may access items from off campus with Off-campus Access Codes "A", "P" and "U". Please refer to the Login Guide for more details.
Library Registered External Users
Library registered external users, including valid holders of Library Cards (Graduate, Special Borrower, VIP, and CEO Club Member) and Cardholders of Long Serving Retirees may access a selected number of electronic items from off campus. At the login page for authentication, users should input their Library ID/Barcode and PIN. This group of users may access items from off campus with Off-campus Access Codes "A" and "U".
Off-campus Access to Library e-Resources FAQ
For further assistance, please contact Library Information Services at 2766-6863 or e-mail lbinf@polyu.edu.hk.