To support users' needs in video conferencing for SMALL GROUP collaboration, a set of all-in-one video conference camera is provided for short term loan to PolyU/CPCE students and staff.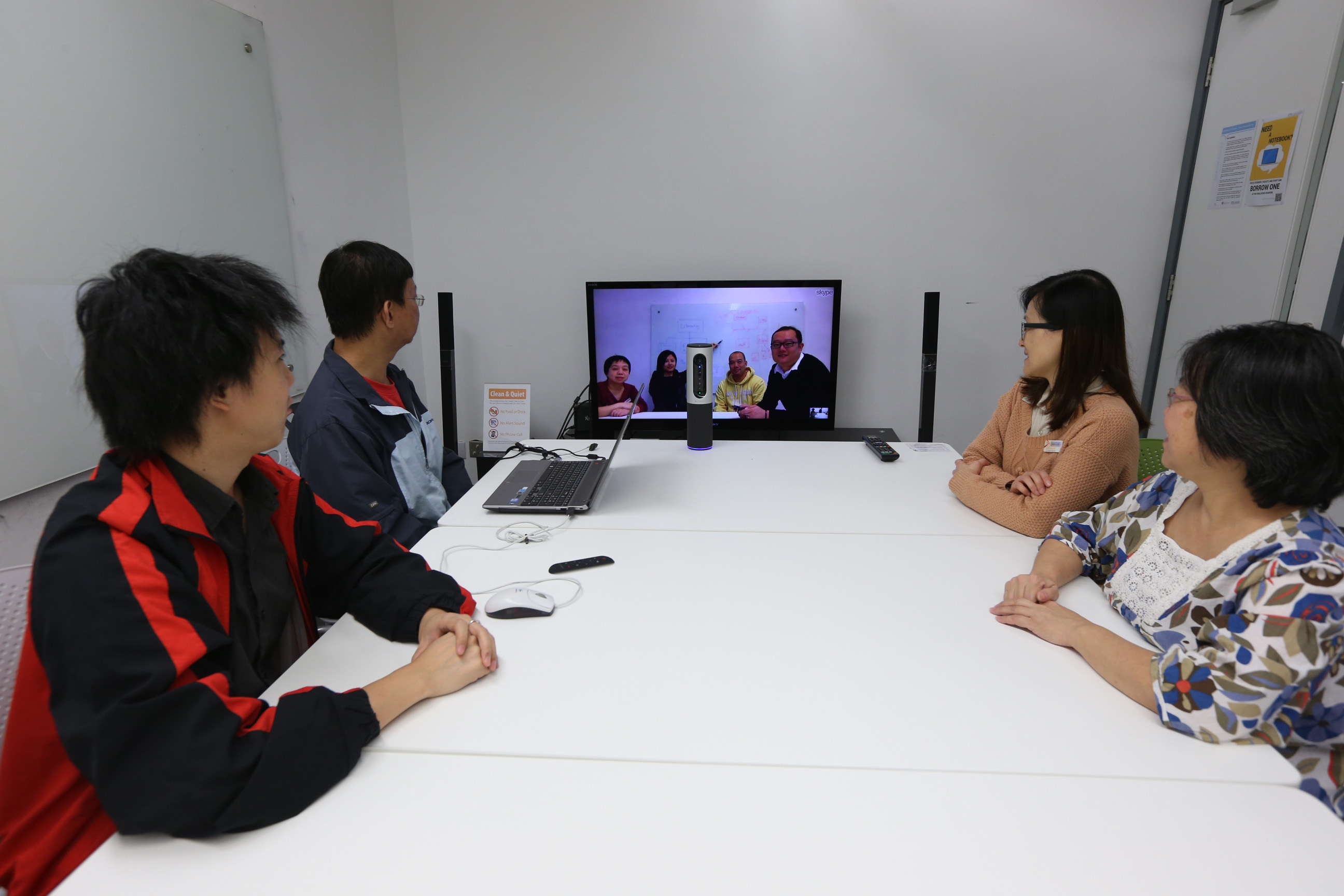 Equipment:
Logitech ConferenceCam Connect
Eligibility:
PolyU/CPCE students, faculty and staff

How to use:
User have to bring their own notebook with appropriate software (e.g. Skype) and HDMI output connection
Location:
Self-service Kiosk, Multimedia Commons (3/F North Wing)
Loan rules:
The equipment must be used inside the Library only.
Return before the Library closes (allow 10 minutes for the procedure).
On Returning:
All equipment and its peripherals must be returned in person to the 3/F Multimedia Commons Counter. Users must inspect the equipment with a Library Staff to ensure that the equipment is in good working order. They should allow 5 minutes for the procedure. Any problems with the equipment should be reported immediately to the Library Staff. Never return the equipment and the accessories to the Library Book Drop.
Fines:
$10 per day
Liability:
Borrowers assume full financial responsibility for the cost of repair or replacement of any lost, stolen or damaged equipment and its peripherals. In addition to a processing charge of $100, the replacement cost is $3,869.
Help:
Technical Support Desk (4/F North Wing or Tel: 2766-6909)