To support users in using portable devices, power outlets are provided on study tables and group discussion areas in all newly renovated Library areas. Battery charging booths or stations can also be found in different corners of the Library.
Battery Charging Station on Podium Floor
A Battery Charging Station is available near the Current Awareness Centre on P/F of the Library. The Station has a wireless charging pad for Qi-equipped devices and six tamper-proof industrial-grade charging cables including Apple lightning cables and micro USB cables. Users can stop by to quickly re-charge their mobile devices.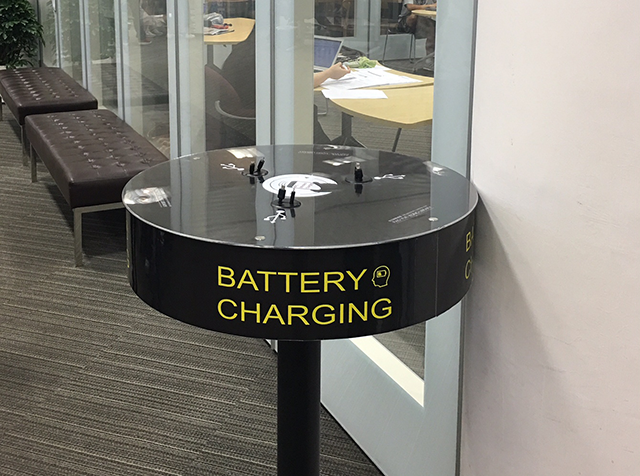 Battery Charging Booths on 4/F and 5/F
Users can also re-charge their portable devices using their own wall charger and power cables at the Battery Charging Booths on 4/F and 5/F. They are reminded not to leave their devices unattended during the battery charging process.