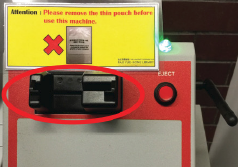 1. Insert your Octopus card.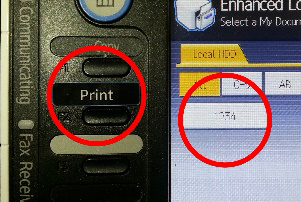 2. Press [Print] button, then select the User ID.
(i.e. ID information pre-set or you created for sending print job)
(OR Press [USB] to print from your USB thumb drive)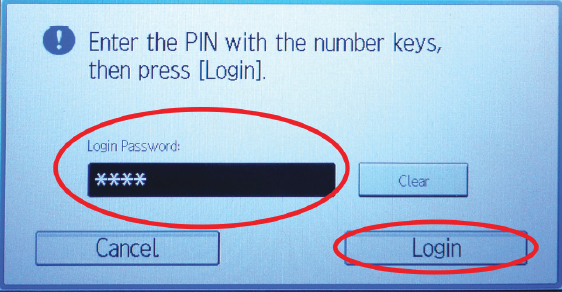 3. Enter PIN and press login.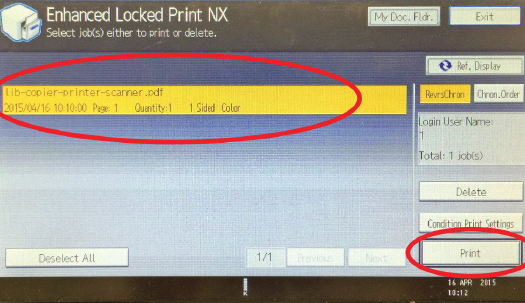 4. Select your print job and press [Print].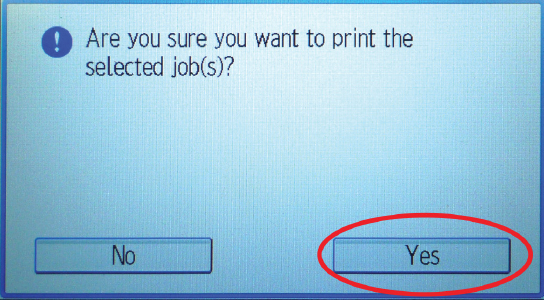 5. Press [Yes] to continue to print.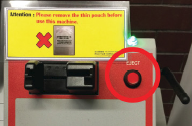 6. Press eject button to release your Octopus card.
(If you need a receipt, please press the eject button again right after removing the Octopus card.)
Remarks:
Double-sided printing by default.
Select your preferred printing mode in your PC application.
For printing from IE browser, change to single-sided printing to avoid being charged for blank ending page.
Please refer to the Price List for printing costs.