The i-Space provides an easily accessible experiential learning space for students from all disciplines. Entry-level digital equipment and facilities to inspire curiosity are provided for students to explore the possibilities offered by emerging technologies. These facilities are conducive to digital literacy, research and learning for students from all disciplines to learn, evaluate and create digital content.
Check out the i-Space's video to see what's in it for you! You may also reserve a consultation appointment for in-depth introduction.
Zoning
The i-Space located at 3/F & 4/F North Wing of Library is a collaborative space specifically zoned to represent an Innovation Design Roadmap of Inspiration, Ideation and Implementation.
Inspiration Zone
A leisure reading area to stimulate ideas generation
Around 5,000 volumes of drawing, design and illustration books of Fine Arts subjects housed in wall-mounted book shelves
Featured book display to promote innovation and maker cultures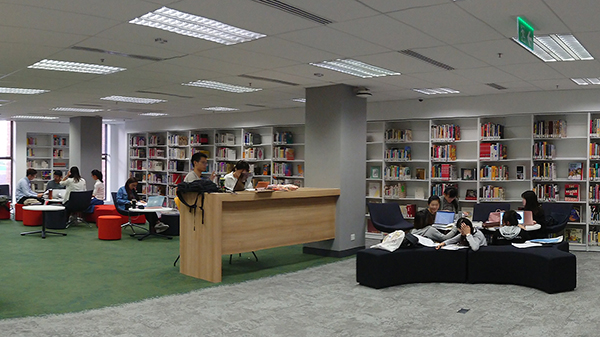 Ideation Zone
Discussion and Collaborative space to share and build ideas
Group Study Booths equipped with LED TVs to facilitate group discussion
Idea Pods with white boards (Terms of Use) on featured wall to exchange ideas effectively
Flexible and moveable furniture to facilitate group discussion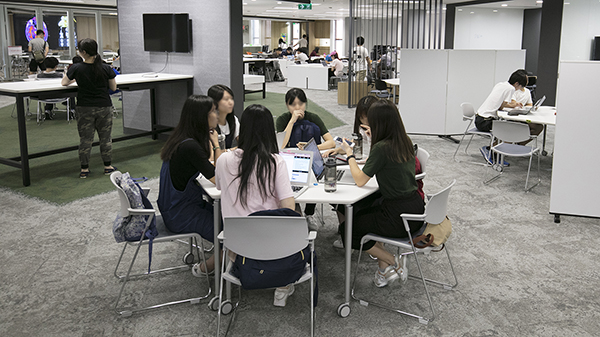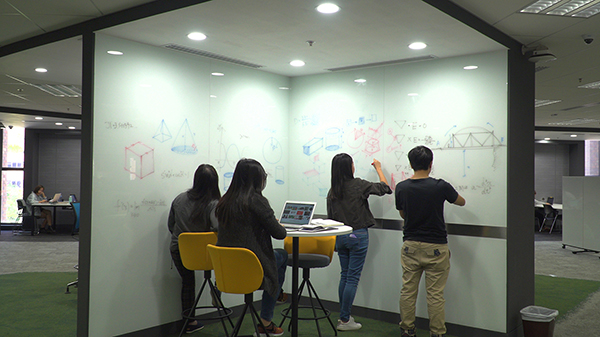 Implementation Zone
A technology-rich space furnished with a variety of easy to use digital facilities and services for students to actualize their creativity and imagination
Digital Visualisation Room is equipped with a high performance computer and high-resolution Video Wall to facilitate visualisation of data with high resolution images and videos for academic discussion and to support collaborative learning. This room also serves as a co-working space to support Digital Makerspace's workshops and activities when there is no class or event in the room.
Digital Makerspace is equipped with various easy to use fabrication and digital equipment.