Located in the Seminar Room on 3/F, the 3-metre-wide and 1.7-metre-high video wall facilitates visualisation of data and images for academic discussion and idea exchange. The use of the Video Wall and the Seminar Room is by appointment only.
Features
Consists of nine 46-inch LED TV panels, rendering ultra-high resolution (5760 pixels x 3240 pixels)
Accepts 1 to 9 individual and simultaneous inputs from iOS, Android devices, laptop computers and other devices via wireless or wired connection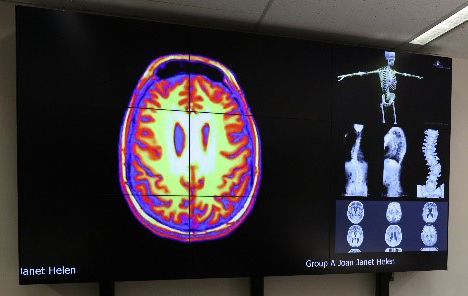 Other Facilities in the Seminar Room
Wi-Fi connection and power outlets
Whiteboard with markers
Wireless microphones
Blu-ray DVD player upon request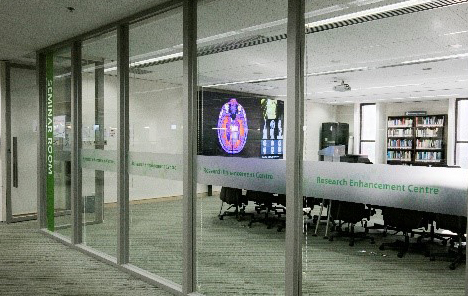 Use Guidelines
Eligible Users: All PolyU students and academic, research and administrative staff with valid Student/Staff ID cards
Purpose/Priority: Research Related Activities
Reservation:
Users may submit a booking request to use the Video Wall in Seminar Room for research related activities between 9:00 a.m. and 5:00 p.m Monday through Friday (except public holidays).
Note: The Seminar Room can accommodate up to forty people.
A booking request should be submitted at least 3 working days in advance. Submitting a request does not mean your reservation is automatically confirmed. The Library will contact you within two working days in response to your request and might request additional information before approving and confirming the booking.

Booking Request Form

Users are advised to schedule a testing session to ensure smooth equipment operation.
Check-in and Check-out:
Collect the iPad control panel of the Video Wall from the Multimedia Commons (MC) Counter 15 minutes before the booking session and return it to the MC Counter after use
Re-arrange furniture in the Seminar Room as needed and restore it after use
Enquiries