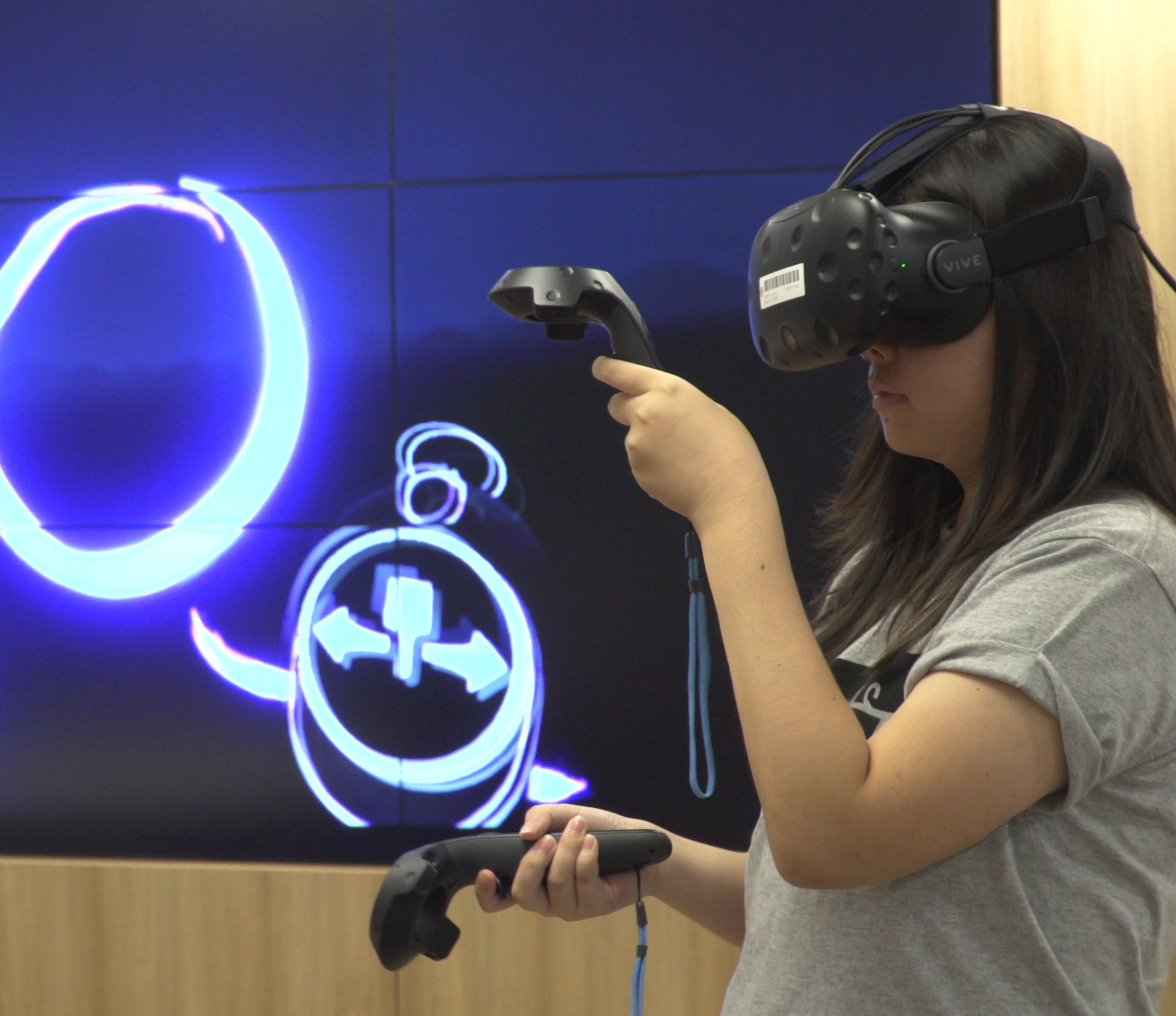 The Digital Makerspace offers a Virtual Reality (VR) Experience Zone for students gain immeasurably experience from the enhanced information delivery in three-dimensional and VR digital formats. With the goal of supporting digital participation approach to Digital Literacy, the users can gain hands-on experience to feel and use the VR technology.
You may also make a consultation appointment to have an introduction to the service
i-Space consultation services appointment
Location
Digital Makerspace, 4/F North Wing
Facilities & Equipment
The VR Experience Zone offers a dedicated space installed with HTC Vive virtual reality motion tracking sensors. These sensors are placed in the corners of the experience zone. Users can put on a HTC Vive head mounted display to gain experience to feel and use VR technology. The following equipment are also available in the zone:
Vive-compatible workstation for 3D real-time rendering
HTC Vive Head Mounted Display (HMD)
HTC Vive Controllers
Samples VR contents from Steam
VR content can be displayed on a 55" multi-touch LED TV or the Video Wall housed in the Digital Visualisation Room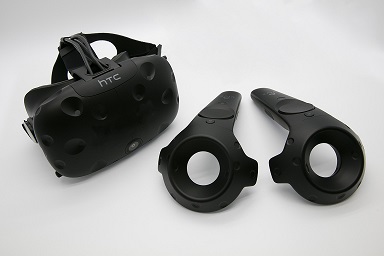 You can also try different type of VR tools below.
| | | | |
| --- | --- | --- | --- |
| Google Cardboard | VR-viewer Headset | 360º Camera | Leap Motion |
| | | | |
Booking policy
Eligible users: PolyU/CPCE students and staff, except students leading to no award.
Rules:
Two sessions at 10:00am and 2:30pm respectively are available from Mondays to Fridays (except public holidays).
The maximum duration of each session is 2 hours.
Booking can be made 2 days in advance on iBooking.
A quota will be counted for no-show without making any cancellation. Please cancel your booking before the session begins.
Points to Note
Please stop using VR headset if you have motion sickness.
Multiple people use the headset, please keep your face clean and free of makeup, sweat, oil, or dirt before and during use.
Situate the headset securely on your head. Do not over tighten the headset to your head.
Do your best to center the headset lenses in front of your eyes, this will improve your VR viewing experience.
Set and customize your personal profile using the tools sets provided by the manufacturer.
The HTC Vive and other online software may require you to log in with your personal account to use them. Please create these accounts before your scheduled VR experience session.