3D scanner is a device to capture the size and shape of a physical object into digital 3D presentation. 3D scanners are the fastest and automated way to assist in creating 3D model prototypes from physical objects. The Library provides 2 types of 3D scanners, a handheld and a desktop 3D Scanner, you may choose a suitable one according to your needs. Walk-in are welcomes, reservation via iBooking system is recommended.
Handheld 3D Scanner - Structure Sensor
Location
Self-service Kiosk, i-Space, (4/F North Wing)
Loan Policy
Eligible users: PolyU students, faculty and staff.
First-come, first-served
Scanner information
This scanner is a handheld 3D scanner attached to an iPad. The scanner can be used for creating 3D objects for virtual reality, 3D printing and gaming. It is best for creating object in larger size.
| | |
| --- | --- |
| Scanning range | 40 cm (min) and 3.5m (max) |
| Resolution | 640 x 480(VGA) or 320 x 240(QVGA) |
| Frame-rate | 30 / 60 frames per second |
| Illumination | Infrared structured light projector, Uniform infrared LEDs |
| Field of View | Horizontal: 58 degrees, Vertical: 45 degrees |
| Output file format | .OBJ |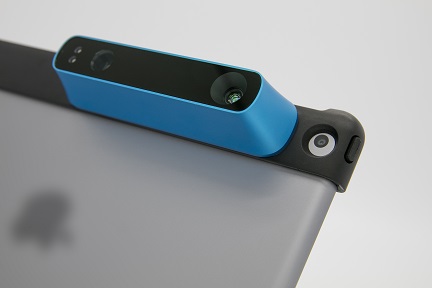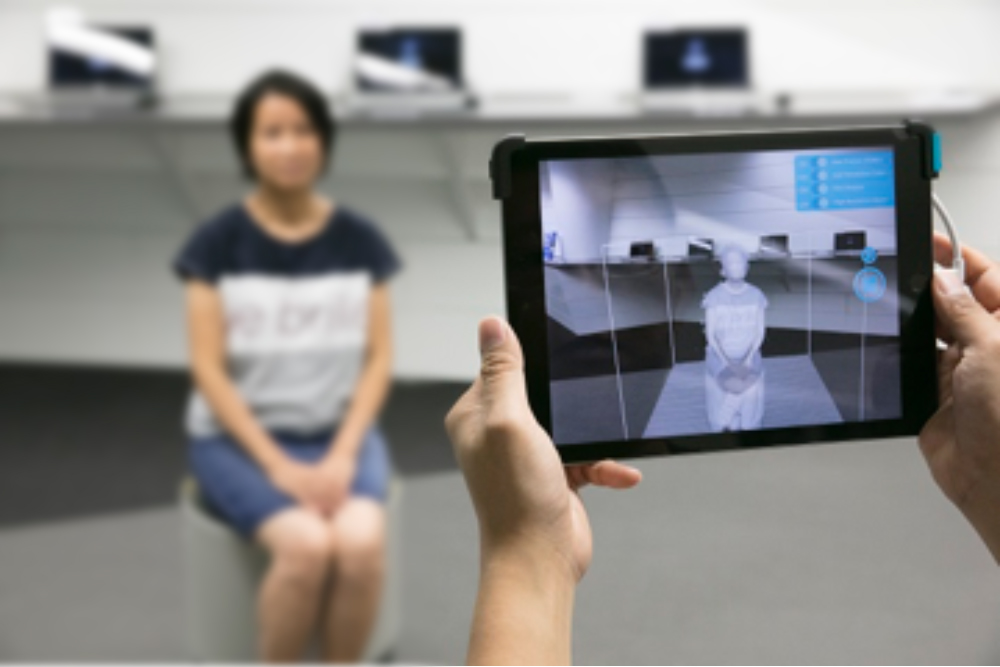 Overdue Fine
$10 per day
Rules:
The Structure Sensor 3D scanner must be checked out and returned at the Technical Support Desk one hour before Library closing.
The Structure Sensor - Handheld 3D Scanner can be loaned for up to 2 days.
Ensuring fair access to all eligible users, the scanners are available on a first-come, first-served basis.
Users are advised to remove all personal data before returning the sensor.
Borrowers are responsible for the loss and damage to the scanner.
Desktop 3D Scanner - Matter and Form
Location
Digital Makerspace, 4/F North Wing
Booking policy
Eligible users: PolyU/CPCE students, faculty and staff.
Scanner information
The Matter and Form 3D scanner is a desktop 3D scanner attached to a workstation in the Digital Makerspace for students to quickly and easily capture 3D models. The scanner outputs in standard file formats such as STL or OBJ which can be used in most 3D CAD applications.It is best for create small 3D object with details.
| | |
| --- | --- |
| Resolution | 0.1mm (single range) |
| Max scanning volume | Desktop : 250 x 180 x 180mm (HxWxD) |
| Speed | Desktop : 5 mininutes per scan |
| Output files format | .PLY / .XYZ / .STL / .OBJ |
Rules:
Two sessions at 10:00am and 2:30pm (Mon - Sat) and 2:30pm (Sun) respectively.
The maximum duration of each session is three hours.
Booking can be made 2 days in advance on iBooking.
A quota will be counted for no-show without making any cancellation. Please cancel your booking before the session begins.
Borrowers are responsible for the loss and damage to the scanner.