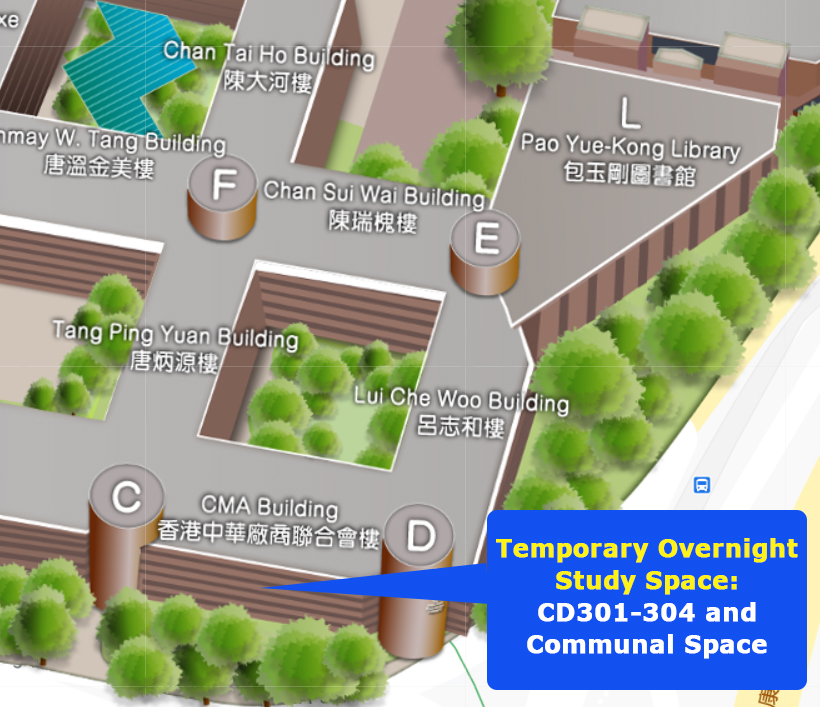 [Updated on 1 Dec 2020]
The 24-Hour Study Centre located on G/F of the Library is now closed and it will be relocated to 1/F North Wing in the summer of 2021. Alternative overnight study spaces will be available for students on campus during the transitional period:
Location: CD301, 302, 303, 304, and Communal Space
Duration: 1 Dec 2020 to 30 Sep 2021
Time: After Library closes
Do visit and bookmark the LER webpage to stay tuned for the latest update!
Thank you for your patience and understanding!