Peer review is an essential bulwark in maintaining accuracy and trust in scholarly communication. As an author, your manuscript needs to be reviewed by other researchers before publication, and you may also have the chance to be a reviewer.
This seminar will bring you into the peer review journey and help you understand how reviews are usually done. From there you will learn what reviewers consider important so that you can take note when writing your own manuscripts. You will also learn tips for structuring a peer review which could be helpful when you get a chance to review others' works.
The following topics will be covered:
Introducing Publons Academy
Peer Review & publishing
Providing feedback
Peer review ethics
Structuring reviews
Date
: 17 May 2019 (Fri)
Time
: 10:00 - 12:00pm
Venue
: Learning Lab 1, 3/F, Library
Speaker
: Dr. Kun Yu (China Market Development Manager, Publons, part of Clarivate Analytics)
Panelist
: Prof. Rob Law (School of Hotel and Tourism Management, PolyU)
Registration
: Please click on this
link
for registration.
Participants are recommended to register on Publons Academy and take a look at the course structure prior to coming to the seminar.
About the speaker: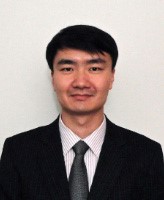 Dr. Kun Yu is the China Market Development Manager of Publons (part of Clarivate Analytics), leading the overall development of Publons in China. Before joining Clarivate Analytics, he worked for Springer Nature as an Acquisition and Development Editor in the life science division and for Chongqing University as an Assistant Professor in Organic Chemistry. Kun got his PhD and BSc in Chemistry from State University of New York at Binghamton and Lanzhou University respectively. Kun has been actively working with Chinese research community and STM publishing community for many years and delivered several presentations in universities and research institutions in China and many other countries, focusing on academic publishing, peer review and scientific information.
About Publons:
Publons was founded in 2012 to address the static state of peer-reviewing practices in scholarly communication, with a view to encourage collaboration and speed up scientific development. Publons became a member of the Web of Science Group in 2017. The world's researchers now use Publons to keep track of their publications, citation metrics, peer reviews and journal editing work in a single, easy-to-use profile.