The Cochrane Library is an electronic collection designed to supply high quality, independent evidence in health care.
In this webinar, you will be guided through the Cochrane Library platform to get familiar with its interface and essential features. Some latest enhancements and updates, including the new PICO search, will be introduced.
Topics will be covered:
Content available in Cochrane Library and its compositions
How to get around in the platform
What's new in Cochrane
Using PICO Search to support EBM research
How to set up alerts and find help
Ms Lydia Ngai, the Faculty Librarian of Health and Social Sciences will also share tips on retrieving Systematic Reviews using other health-related databases subscribed by PolyU Library.
Students and staff who are interested in finding resources on Health Sciences are welcome!
Register Now
Registration will close on the day before the scheduled webinar.
The webinar will be delivered via Learn@PolyU (Collaborate Ultra).
Date: 18 August 2020 (Tue)
Time: 10:30 - 11:30 a.m.
Speaker: Alejandra Barciela (Associate Director, Customer Training of John Wiley and Sons)
Moderator: Lydia Ngai, Faculty Librarian (Health & Social Sciences)
About the speaker: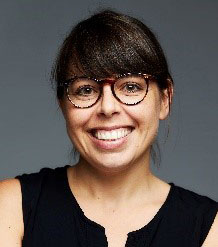 Alejandra Barciela is an Associate Director, Customer Training, for John Wiley and Sons. During her 10 years at Wiley, Alejandra also worked as an editor and project manager for textbooks and online courses. She currently manages the global training program for Wiley Research.
To learn more about Library Webinars and Online Courses, you can visit our website here.