"Virtual Reality Contest: Stories from ancient China" was the very first VR contest organized by the Pao Yue-Kong Library and Department of Electronic and Information Engineering. A series of cultural talks and workshops equipped the students with skills to embark on VR creation. Through the competition, the students fostered deep learning about VR technology, further appreciation of stories from ancient China and also learnt to work closely with team members from different faculties.
The award ceremony was held on 18 July 2018 in the Digital Visualisation Room (i-Space, 4/F). 17 groups participated in the contest which ended in June 2018. A total of 6 teams won prizes in the contest. Congratulations to our winners!
Story

Creator(s)

Prize

Champion

The Story of Qu Yuan
(屈原傳)

Cheung Chun Yiu, Gary (EIE)

GoPro HERO5 Session
&
CUE 3D Printer

1st Runner-up

The Life of Yu Fei
(岳飛傳)

Ting Chiu Ming (EIE) &
Lai Sha Sha (EIE)

INSTA 360 Air

2nd Runner-up

Mid-Autumn Festival related Chinese Mythologies
(中秋節的傳說故事)

Li Zhi Yao, Yoyo (COMP)

VPai 360-Degree Video Camera Platform

Commendation Awards

Siheyuan House
(四合院)

YU Hin Chung, Nikko (EIE) &
LI Kwun Hung, Joe (EIE)

Laser Engraved
Bamboo slip
created @ i-Space

Haste Makes Waste
(拔苗助長)

LI Shuk Wun, Sharon (SD)

Empty Fortress Stratagem
(三國故事之空城計)

WONG Yiu Hong, Ivan h (SD)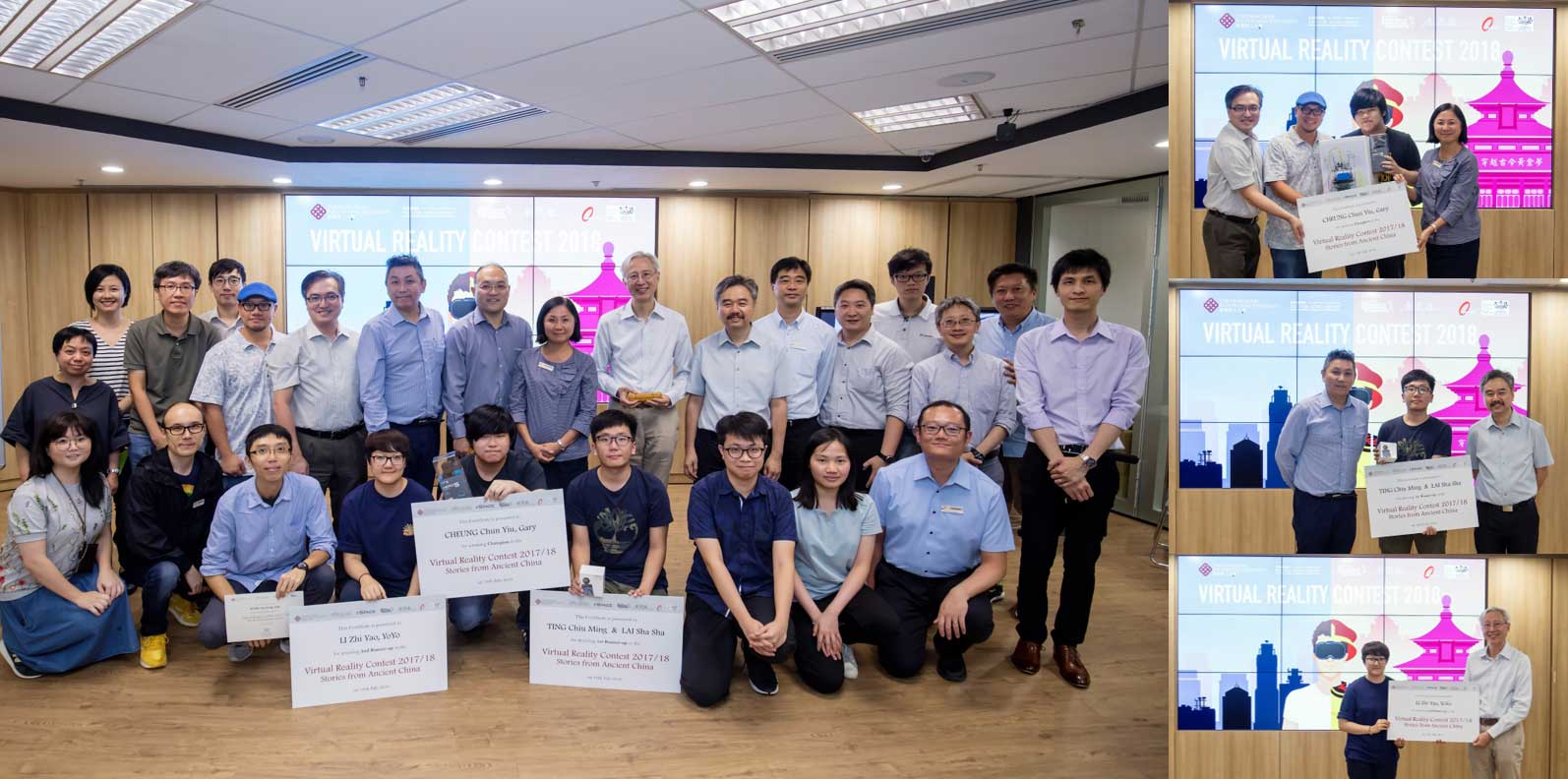 The champion's entry was also showcased at the First International Children VR Film Fest held at Hong Kong Convention and Exhibition Centre from 27 to 31 July 2018.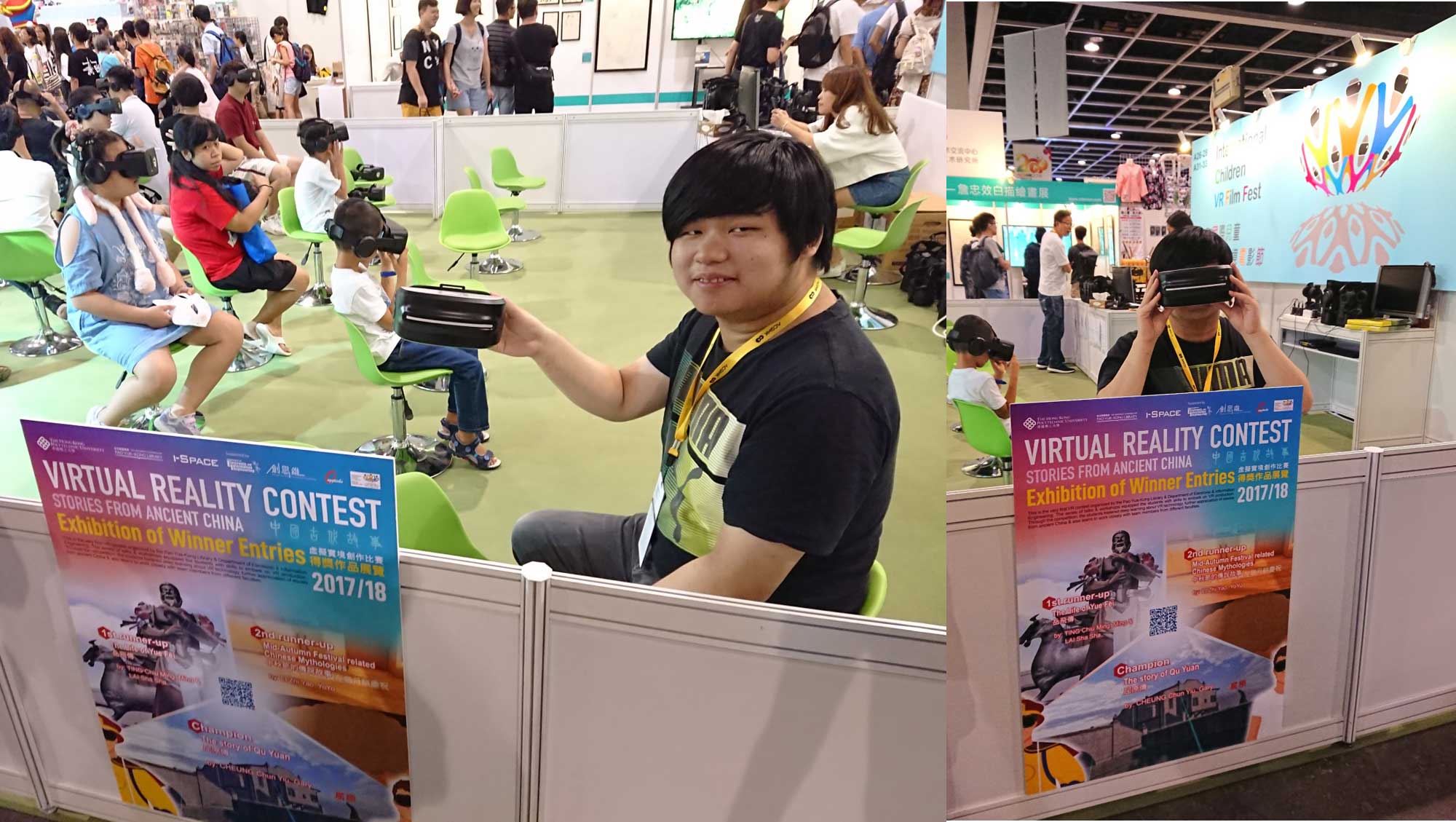 Details about the VR contest 2018 can also be found on our webpage. Try out winning projects at the VR Experience Zone, book now at iBooking!
Special thanks to our sponsors and supporters: