READ@PolyU is delighted to announce the 2021 Common Book, The Paper Menagerie and Other Stories, a collection of award-winning short stories by speculative fiction writer Ken Liu.
In the title story, The Paper Menagerie, a child loses touch with the magical paper menagerie built for him by his mother, a mail-order bride in suburban Connecticut, but then discovers as an adult that love knows no bounds.
-Read with Us!-
Get a free copy during the annual Book Pick-Up event (30 Aug -10 Sep)

Borrow the print book from the Library
Read the e-book version here
Learn more about the book from the publisher's website.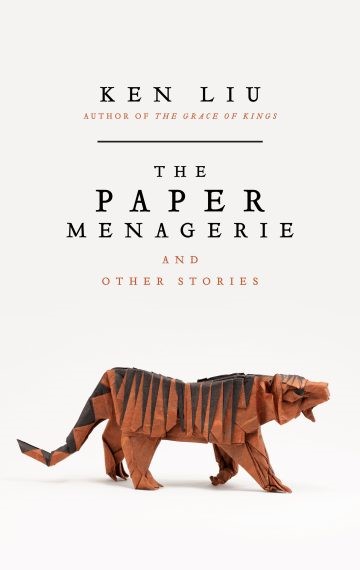 I know this is going to sound hyperbolic, but when I'm reading Ken Liu's stories, I feel like I'm reading a once-in-a-generation talent. I'm in awe. – Jamie Ford, NYT bestselling author of Hotel on the Corner of Bitter and Sweet
These remarkable stories highlight Liu's themes of family, love, and politics and gathered in one collection pack an even bigger punch. Those who revere shorter speculative works will definitely want this book.– Library Journal starred review
Gracefully written and often profoundly moving, these stories are high-water marks of contemporary speculative fiction. – Publishers Weekly starred review
---
The selection process with a campus-wide call for nomination in January 2021, and concluded with the final selection by the READ@PolyU Programme Committee in May 2021.
-Common Book Selection Criteria-
The selection criteria help ensure that the common book will support the programme goal of cultivating a reading culture at PolyU, as well as the University's goals to provide a campus experience that is international and enriching.
The book will be in English, preferably less than 300 pages

It should be engaging for the PolyU community

It should be accessible, not difficult to read

It should appeal to students' imagination, and should include some elements of exploration of and reflection on multi-cultural issues

It should preferably have been adapted for film

It should preferably have an electronic version

It should preferably have won international and critical acclaim

Ideally, the author would be available to visit PolyU
---