READ@PolyU is delighted to announce the 2022 Common Book, First Person Singular, a collection of eight short stories written by the internationally bestselling author Haruki Murakami (村上春樹), who explores the world from an utterly unique perspective.
The eight stories in this new book are all told in the first person by a classic Murakami narrator. From memories of youth, meditations on music, and an ardent love of baseball, to dreamlike scenarios and invented jazz albums, together these stories challenge the boundaries between our minds and the exterior world. Occasionally, a narrator may or may not be Murakami himself. Is it memoir or fiction? The reader decides.
Read with Us!
Get a free copy during the annual Book Pick-Up event

Borrow the print book from the Library
Read the e-book version here
Learn more about the book from the author's website.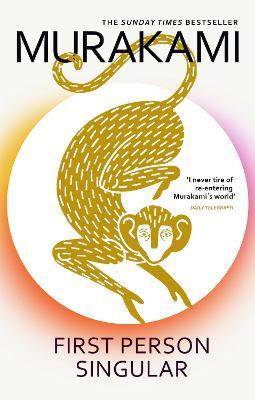 "If you have a chart of historical chronology of the time I'd like you to write, in small letters, in one corner, the following: 1968. This was the year that Haruki Murakami became a Sankei Atoms fan."
"A minute is a minute, an hour is an hour. We need to cherish it. We need to deftly reconcile ourselves with time, and leave behind as many precious memories as we can–that's what's valuable, above all else."
"No matter how vivid memories may be, they can't win out against the power of time."
---
Common Book Selection Criteria
The selection process with a campus-wide call for nomination in January 2022, and concluded with the final selection by the READ@PolyU Programme Committee in May 2022.
The selection criteria help ensure that the common book will support the programme goal of cultivating a reading culture at PolyU, as well as the University's goals to provide a campus experience that is international and enriching.
The book will be in English, preferably less than 300 pages

It should be engaging for the PolyU community

It should be accessible, not difficult to read

It should appeal to students' imagination, and should include some elements of exploration of and reflection on multi-cultural issues

It should preferably have been adapted for film

It should preferably have an electronic version

It should preferably have won international and critical acclaim

Ideally, the author would be available to visit PolyU
---