The Library will implement the following arrangements to streamline the overall loan and return services and enhance user experience:
New Self-Service Kiosk on 3/F for Digital Equipment
The Library has set up a new self-service kiosk for digital equipment in the Multimedia Commons on 3/F. PolyU/CPCE students and staff can check out/in AV accessories such as headphones and drawing tablets there. Please visit here for more details.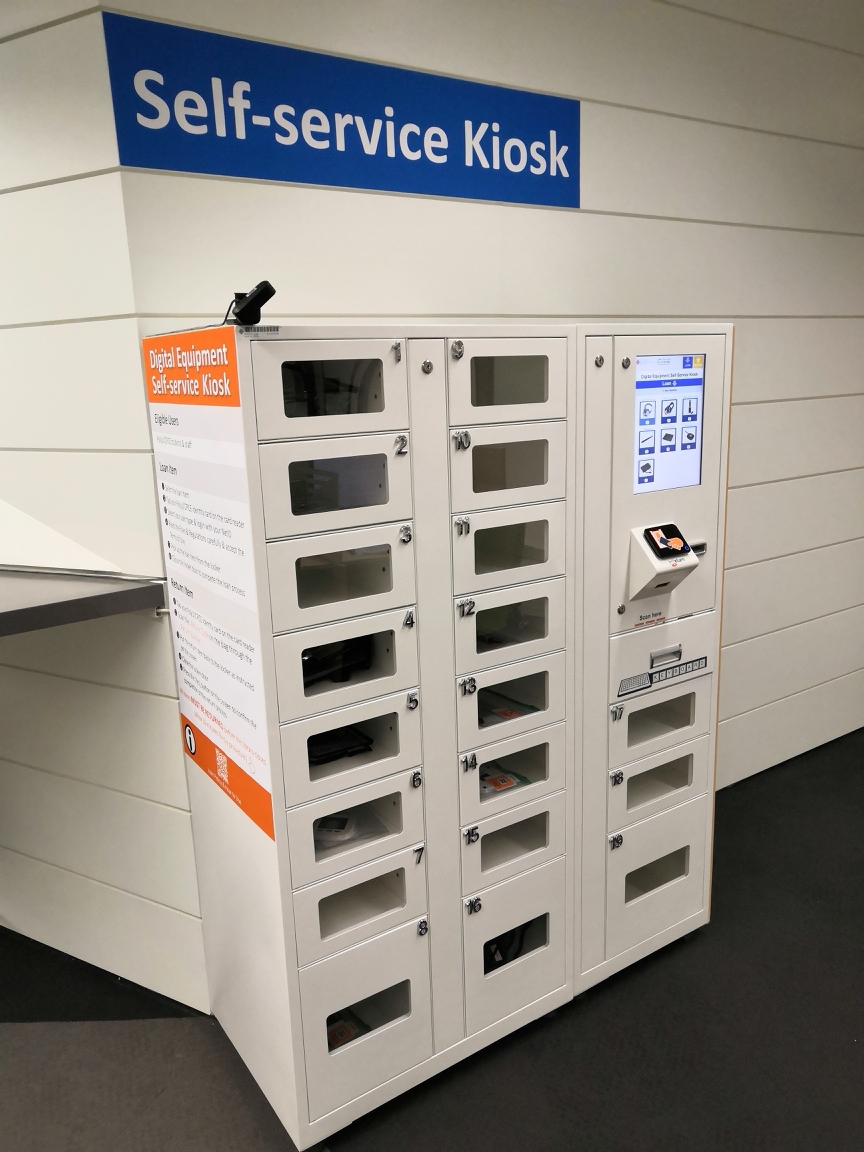 Relocation of Self-checkout station from 3/F to P/F
With effect from 4 January 2021, users can borrow and return both books and audio-visual (AV) items at the Loan and Return Counter on Library Podium Floor. The Multimedia Commons Counter on 3/F will close on the said date accordingly. Users can still access the AV collections in their existing locations in Multimedia Commons on 3/F. To enable users to conveniently check out AV items and books before they leave the Library, a self-checkout station will be relocated from Multimedia Commons (3/F) to Podium Floor.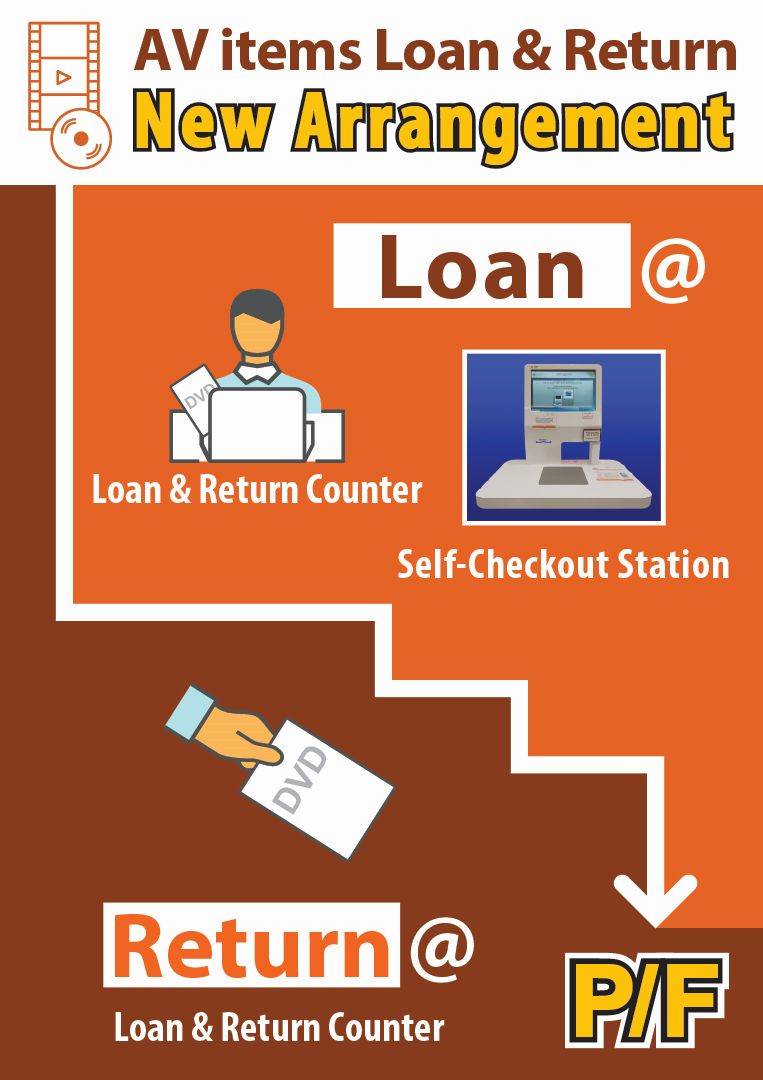 Enquiries
Please contact the respective Counter or Desk: