Introducing "Kudos": An easy way for researchers to publicize their research outputs
With more than a million new publications every year, it's increasingly difficult and time-consuming for researchers to get their work seen, read and publicized.
Kudos
is a free web-based platform for researchers to share and promote the publications proactively. By partnering with major submission systems such as Editorial Manager and ScholarOne, Kudos allows authors to enter a plain language title and summary of their research along with their submission. The summary will then flow through Kudos to help generate more visibility and impact for the published work.
As an author, you can create an account on Kudos, and follow the 3 steps below to maximize the impact of your works.
Add in your publications in Kudos

After registering an account, Kudos will guide you through the process of adding in your publications. You may do a search by title and doi, or import your works by connecting Kudos with your ORCID account. The publications in ORCID will then automatically import into Kudos.

Explain & enrich your work
Now include a summary for your works listed in Kudos. By adding a non-technical summary, a short title and your interpretation of your research, you can better help your readers understand the main findings and the significance of your research. If your work has press coverage or blog mentions, you can also enrich your description by adding related resources like images, videos, press release, blog posts and data set, etc., which would be a great way to point readers to those non-academic sources.

Share your findings & track the impact


Use multiple channels available on Kudos to promote your research. Share your enriched Kudos article page with your network of Twitter and ResearchGate contacts and the public by using the integrated social media tools. Kudos will help you track your article's impact and check which channels of communication are generating the most attention. Gain more insights to how your article is used through the summary of views, number of downloads & citations, and altmetrics on your Kudos dashboard.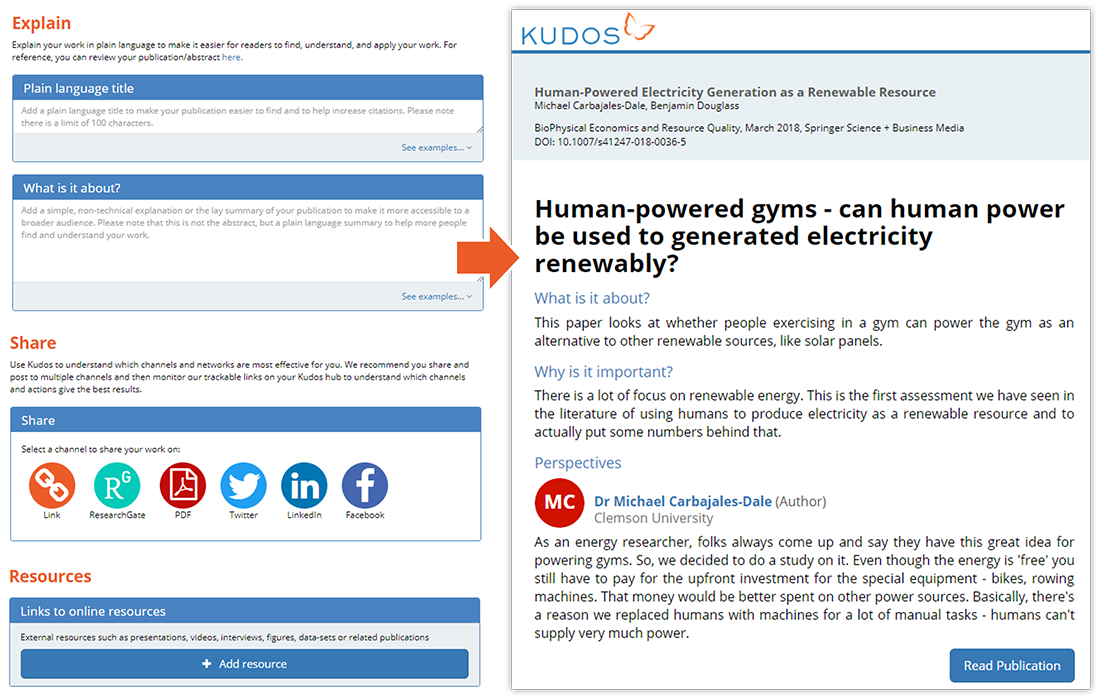 PolyU Highly Cited Researchers 2018
Clarivate Analytics, the service provider of Web of Science, has recently released the Highly Cited Researchers 2018, listing the top 1% researchers who published highly cited papers in science or social science journals indexed in Web of Science Core Collection. Highly cited papers are defined as those that rank in the top 1% by citations for field and publication year. The data are derived from
Essential Science Indicator (ESI)
, an analytical tool to determine the influential individuals, papers, institutions, etc. in a field of study based on a 10-year rolling data.
The list below shows the 8 Highly Cited Researchers in PolyU for 2018.
Feel free to explore their research outputs via their ORCID profiles. Click
here
to check the full list of Highly Cited Researchers 2018.
---

Databases Selection for Systematic Review
Systematic review is a review of evidence-based studies and it aims to support the clinicians or researchers to find out the best available evidence to a specific problem. A systematic review requires an exhaustive and systematic search of literature to ensure that all relevant evidence is included and is usually conducted for research in areas of nursing and healthcare. A very important step for a systematic search is to select the appropriate databases to obtain the relevant literature for your review.
Sometimes researchers and students are not sure what database to include in searching and how the databases overlap with each other in terms of the coverage. In view of this, the Library has prepared a guide to support the database selection and searching process for systematic review. You may access the guide from
here
.
Here we summarize a few commonly used databases for a systematic review in nursing and healthcare, and illustrate the title coverage across these databases.
Database
Coverage
Major subjects covered
Subject Heading
Medline
(via PubMed)
Over 5,200 journals


(Largest database for biomedical literature)

Medicine
Nursing
Allied Health

MeSH
Embase
About 8,300 journals and 7,700 conference proceedings

Medicine
Nursing
Allied Health
Drug and Pharmacy

Emtree
CINAHL Complete
About 4,000 journals and 1,300 magazines

Nursing
Allied Health
Biomedicine
OT, PT, Rehabilitation

CINAHL headings, MeSH
Cochrane Library
-
MeSH

(in Cochrane Database of Systematic Reviews)

PsycINFO
Over 2,500 journals
Thesaurus of Psychological Index Terms
Visit our guide
to learn more about databases selection and coverage for systematic review.
---
Download Now - EndNote X9 has been launched!
EndNote is a powerful reference management tool to help you collect, organize and share your references, thus improving your efficiency in academic paper writing. You can now download the new version EndNote X9 and explore the following new features:

Enhanced Reference-Sharing Capabilities
With EndNote X9, you can share your reference library with read-write or read-only access right. Sharing a specific group of references became feasible too.

New Reference Types
Reference types for citing discussion forum, multimedia application, social media, and television episode were added.

Manuscript Matcher
EndNote can suggest the best fit journals for publishing based on the title and abstract of your manuscript, and the references in your EndNote library or a Word document.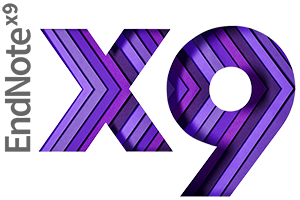 Upgrade to EndNote X9
For existing users of EndNote, simply
download
EndNote X9 from our webpage without uninstalling the old version. You will be able to access the references in your existing EndNote libraries. This will not affect the in-text citations you added in your Word document either.
Explore how EndNote can help you from
our webpage
or contact any of
our helpful librarians
.