READ@PolyU 2018/19: Another fun year of reading
Thank you for being part of another year of READ@PolyU!
About READ@PolyU
Our vision is to build an empathetic, imaginative, and courageous community for whom reading is a source of creativity and pleasure! Now entering its eighth year, READ@PolyU is the university's common reading programme, and remains the first and only one of its kind.
Our reach in 2018
About 2,000 students picked up a copy of the common book
875 first year students used the common book as a course text for the General University Requirement (GUR) course, APSS1L01 Tomorrow's Leaders
352 members of PolyU came out to the author talk, writing workshops, film screening, and other READ@PolyU events
242 student readers participated in the Book Chat Sessions facilitated by Staff and Student volunteers
77 Staff and Senior Students volunteered to facilitate the weekly Book Chat Groups
1,114 reads & 105 listens on the e-book and e-audiobook version of the common book
Our readers
All 8 faculties and schools were represented in our student readership! We welcomed students from Engineering (29%), Business (18%), Health and Social Sciences (17%), Humanities (12%), Applied Science and Textiles (12%), and the School of Design and School of Hotel and Tourism Management (4%).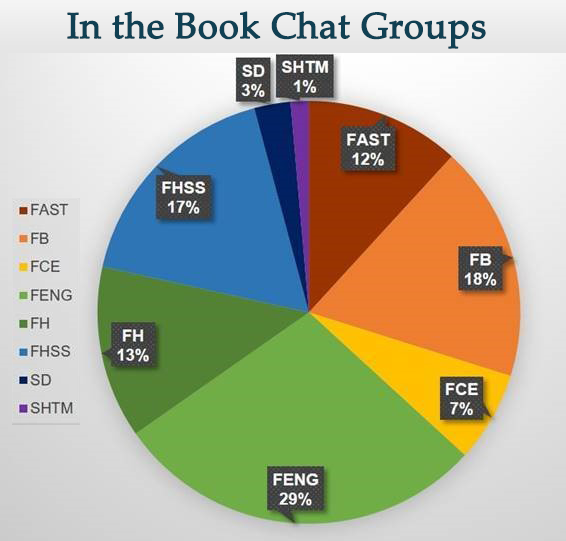 Our impact
We asked our students to describe the impact of their participation in the Book Chat Groups, which in many ways are the heart of the programme. We learned from 115 respondents that READ@PolyU helped them:
Learn new soft skills (29%)
Experience a positive start to university life (28%)
Want to read more (20%)
Make new friends (18%)
What was most memorable about READ@PolyU? A few responses: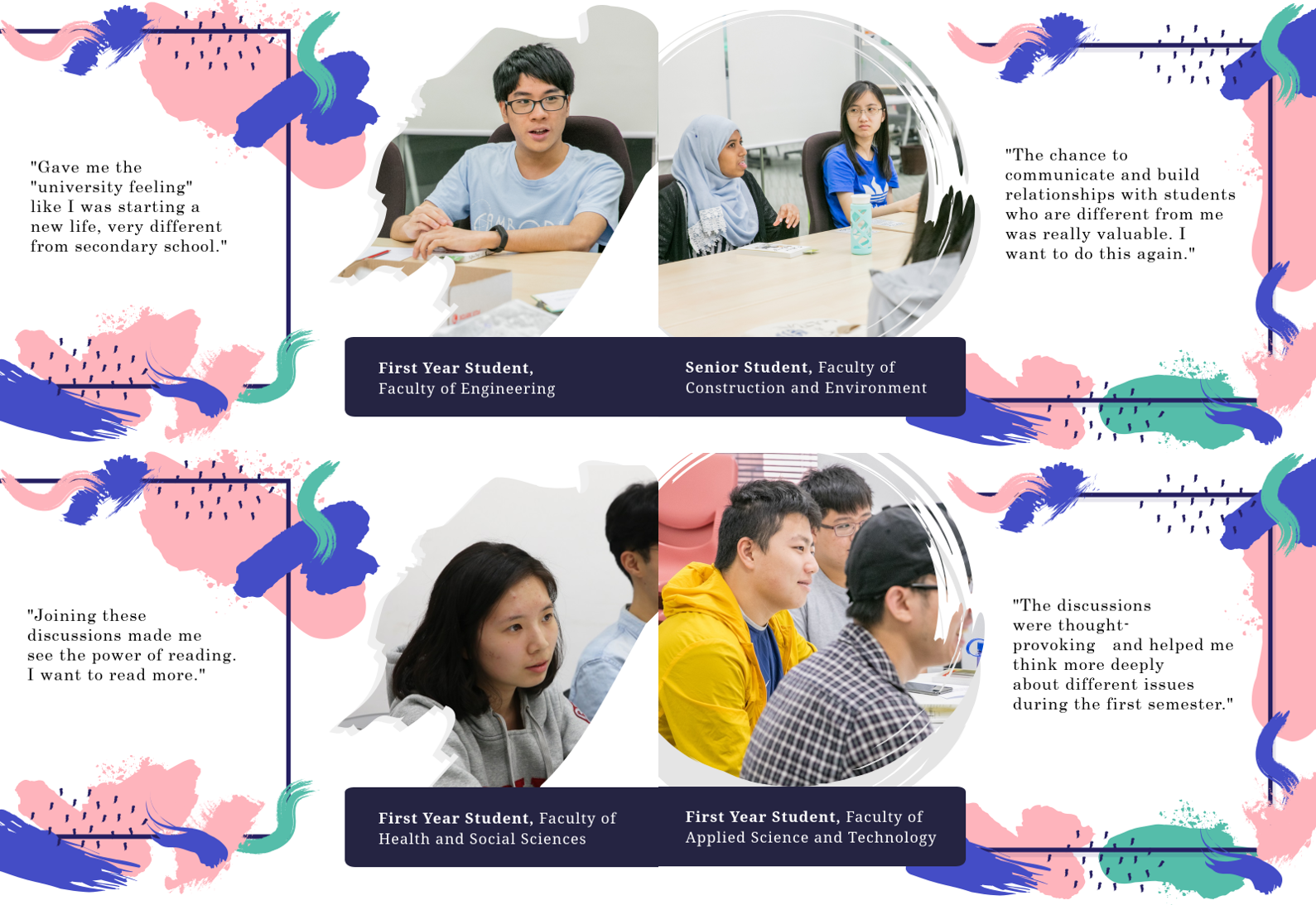 Asked if they recommend READ@PolyU to a friend, 99% of respondents said YES, they would!

Acknowledgements
Thank you for participating in READ@PolyU!

A special thank you to Programme Committee members, Staff Facilitators, Student Facilitators, APSS1L01 instructors, Coach House Books, Office of Counselling and Wellness, Animals Asia, English Language Centre teaching staff, and Library staff.

Our 2019 programme will be full of surprises. Stay tuned for another exciting year. Until then… happy reading!