READ@PolyU is delighted to announce the 2020 Common Book. Exhalation is the collection of award-winning short stories by science fiction writer Ted Chiang.
-Read with Us!-
Get a free copy during the annual Book Pick-Up event (7-18 September)

Borrow the print book from the Library
Learn more about the book from the publisher's website.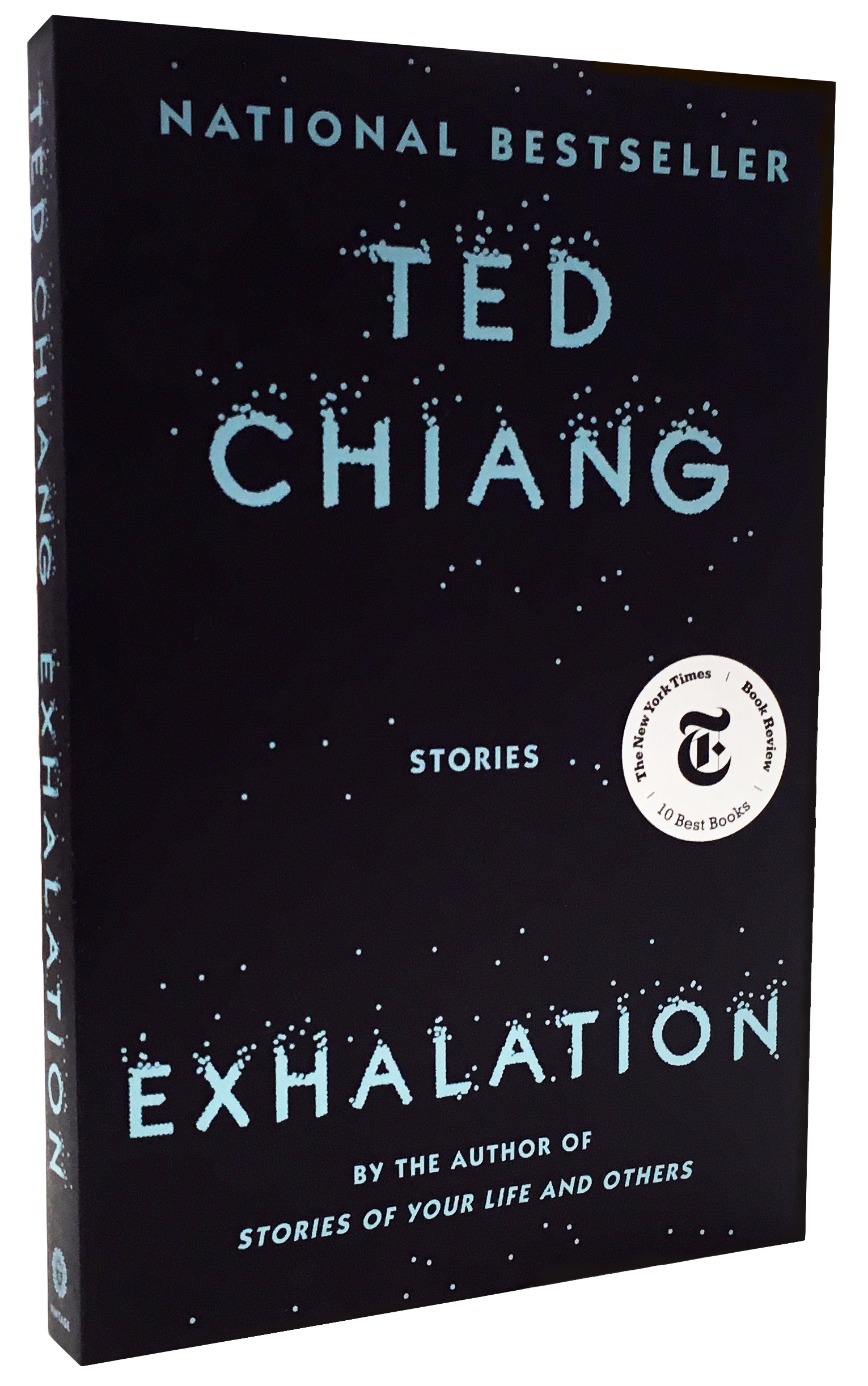 "[A] marvelous, astonishing collection." —Alan Moore

"Science fiction at its best." —Constance Grady, Vox

"An instant classic." —Kirkus Reviews (starred review)
The selection process with a campus-wide call for nomination in January 2020, and concluded with the final selection by the READ@PolyU Programme Committee in May.
* This mobile version of this e-book is best viewed on Android devices and on iPhones version 11 and up.
-Common Book Selection Criteria-
The selection criteria help ensure that the common book will support the programme goal of cultivating a reading culture at PolyU, as well as the University's goals to provide a campus experience that is international and enriching.
The book will be in English, preferably less than 300 pages

It should be engaging for the PolyU community

It should be accessible, not difficult to read

It should appeal to students' imagination, and should include some elements of exploration of and reflection on multi-cultural issues

It should preferably have been adapted for film

It should preferably have an electronic version

It should preferably have won international and critical acclaim

Ideally, the author would be available to visit PolyU
---

"While without grammar very little can be conveyed, without vocabulary nothing can be conveyed."
– D. Wilkins, Linguistics in Language Teaching
Vocabulary is fundamental to reading and writing fluency, but how do we expand our vocabulary? In this online workshop, Dr. Phoebe Lin will share some research-based facts, figures, and tips about vocabulary learning, as well as Library and online resources, so that we can be smarter at managing our own vocabulary-building activities.
It will cover:
How many words do we need to know to function properly in English?
Tools for measuring our vocabulary size
How to find the right books to read and videos/movies to watch
Excellent apps & Library resources for self-directed vocabulary learning
Target participants: All PolyU students and staff
==============================
Date : 3 March 2021 (Wednesday)
Time : 2:30 pm - 3:30 pm
Speaker : Dr Phoebe Lin
Online Talk via Zoom
==============================
| | |
| --- | --- |
| About the Speaker | |
| Dr Phoebe Lin is an Assistant Professor at the Department of English, The Hong Kong Polytechnic University. Her research investigates aspects of vocabulary learning using a range of methods, including controlled experiments, text analysis, and statistical modelling. Phoebe is developing intelligent apps that enhance the efficiency and effectiveness of vocabulary building. Her latest project is IdiomsTube (www.idiomstube.com), which guides users to learn English vocabulary through YouTube videos. The app is openly and freely available online. | |
The event is co-organized by the Pao Yue-kong Library, Research Centre for Professional Communication in English (RCPCE) and the Department of English, PolyU.
---
----
---

Essay Contest
How did a science fiction story change your life?
Were you moved by reading one of the stories from Ted Chiang's Exhalation... a short sci-fi story by another author... or a full-length science fiction novel?
Tell us how reading a particular science fiction story changed your life… or your thinking. Share your lessons, truths, and musings in a way your readers can relate to!
Essay Contest 2020
Length: 500 words (+/- 50 words)
Format: Reflective essay in MS Word
Eligibility: All PolyU students
Deadline extended to 28 February 2021
In your reflection, include the title of the story (e.g. "The Life Cycle of Objects") or the novel (e.g. Exhalation) you are writing about, as well as the name of the author (e.g. Ted Chiang).
Email your submissions to library.read.program@polyu.edu.hk.
Prizes:
First: Apple iPad 32 GB

Second: Samsung Galaxy Tab A7 Tablet

Third: $50

0 Eslite coupon
---
Winners will have the chance to publish in Inscribe: The Journal of Undergraduate Student Writing.
---

Come to the Library to get your FREE copy of the common book!
-Book Pick-Up-
Date: 7 – 18 September 2019
Time: 1 p.m. – 5 p.m., Monday to Friday
Venue: Podium Floor, PolyU Library (Core L)
Eligibility: All PolyU students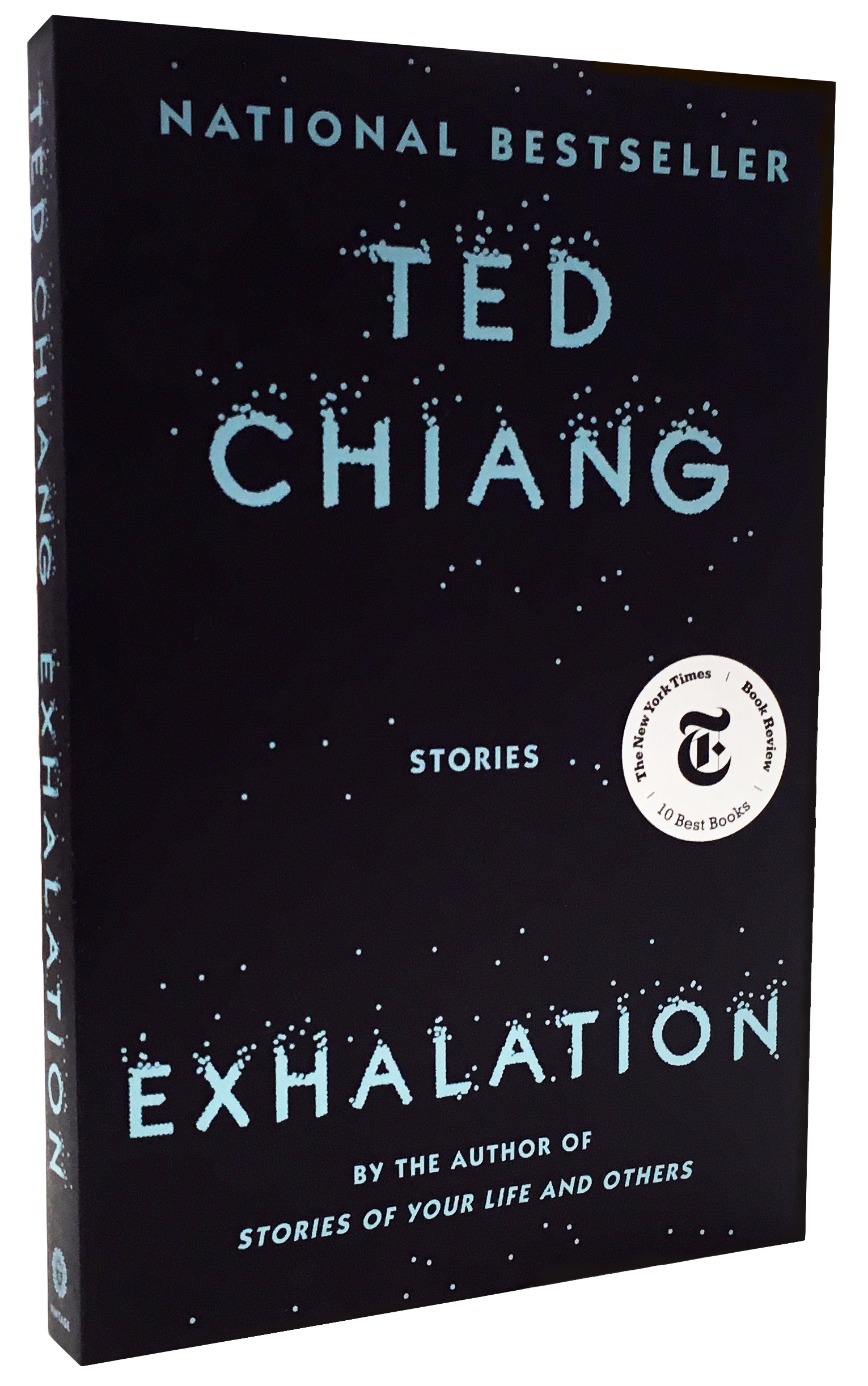 Hurry while supplies last. Books are distributed on a first-come, first-served basis. All PolyU students are eligible.
-Online Book Chat Group: Registration-
Why read alone? Share your reading experience in an online Book Chat Group! Membership is open to all PolyU students.
Make new friends

Share your responses to reading under the guidance of a Staff Facilitator

Attend all 3 meetings and get recognition on your Co-curricular Achievement Transcript (CAT)!
Register now to reserve your spot!
The Book Chat Groups will meet 3 times throughout Weeks 3 to 6 (21 September to 16 October 2020). Meetings will take place online this year.
What students say:

"Gave me the "university feeling" like I was starting a new life." –Student, Faculty of Engineering

"The discussions were thought-provoking and helped me think more deeply about different issues." –Student, Faculty of Applied Science and Textiles

"The chance to communicate and build relationships with students who are different from me was really valuable." –Student, Faculty of Construction and Environment
4 September 2020