This seminar will provide research students and early career researchers with editor insights into publishing academic journal articles. The audience will learn about the key steps involved in preparing and submitting manuscripts for publication, with a specific focus on Health Science and Medicine research.
The following topics will be discussed:
Plan your research
Choose the right journal
Prepare your manuscript for submission
Use key international guidelines on reporting research
Handle comments and rejection from peer review
SAGE journals and academic resources
Date : 16 May 2023 (Tue)
Time : 3 pm - 4 pm
Speaker : Dr Ying Lou (Managing Editor, SAGE Publishing)
Platform : Zoom
About the Speaker: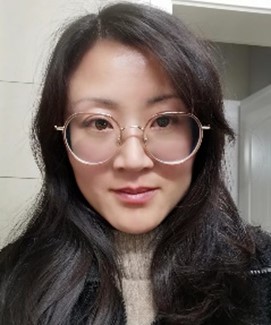 Dr Ying Lou is a managing editor in SAGE Publishing. She is also the Deputy Editor-in-Chief of Cell Transplantation. She started her career as the scientific editor of Molecular Plant, then joined Springer Nature, overseeing several BMC series journals. In 2019, she became the Deputy Editor-in-Chief of Cell Regeneration and the editorial advisor of Molecular Horticulture.
She obtained her Ph.D. degree in molecular genetics from the Chinese Academy of Sciences (CAS), followed by a postdoctoral career in Brookhaven National Laboratory, U.S. Department of Energy, USA, and later worked as a project scientist at the University of California Davis.
Contact us at lbinf@polyu.edu.hk or at 2766-6863 for further enquiries. For further learning or research support, get in touch with your Faculty Librarian.
Pao Yue-kong Library
The Hong Kong Polytechnic University