Thinking of publishing your next paper in Nature journals? Want to learn some tips from editors to help you succeed?
In this webinar, Dr. Enda Bergin, Chief Physical Sciences Editor of Nature Communications, will share you what Nature editors look out for when considering a submitted manuscript.
Topics to be covered:
About Nature & Nature Research journals
What makes a good Nature paper?
What editors look for at the submission stage?
Editorial process of publishing in Nature journals
Open Science in Nature
Date: 10 Dec 2020 (Thu)
Time: 4:00 PM - 5:30 PM
Speaker: Dr. Enda Bergin (Chief Physical Sciences Editor of Nature Communications)
Registration will close on the day before the scheduled webinar.
The webinar will be delivered via Learn@PolyU (Collaborate Ultra).
About the Speaker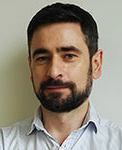 Dr. Enda Bergin joined Nature Research in 2013 as an editor and later team manager at Nature Communications. In 2017, he successfully launched Nature Catalysis, and was Chief Editor for almost 3 years. In 2020, he returned to Nature Communications as Chief Physical Sciences Editor. Prior to joining Nature Research, he had obtained a PhD in chemistry at University College Dublin, and carried out research at MIT, the University of Cambridge and UEA. He was an Assistant Professor in organic chemistry at Trinity College Dublin, and subsequently worked at the Royal Society of Chemistry across the inorganic titles.
Should you have any queries, please feel free to email us at lbres@polyu.edu.hk, or call us at 2766-6863.