Do you feel overwhelmed and stressed? Do you need a short break in between studying or working on your assignments?

Visit our new Stretching Corner# now!

Located in the Group Study Zone 1 (G/F) of the Library, the Stretching Corner can help you recharge and in turn, boost your attention span and learning performance through these facilities:
Videos on stress relief
Soothing music
Comfortable sofas for relaxing and resting
#All students and staff are welcome to visit the Stretching Corner. No reservation is required. Please be considerate, share and enjoy the relaxing space with one another, keep clean, and put the headphone back to its original position after use.
Stretching Exercise with VR and AI Games
Date : 8 Nov 2019 (Fri)
Time : 1pm - 3pm
Venue: Stretching Corner
The Games include Archery in Virtual Reality, pose matching challenge by Move Mirror, etc.
First come, first served. No registration is needed.
Explore Library Resources on Well-being
Take a look at our Well-being Book Collection and you will find more resources on mental health, healthy lifestyle, stretching, fitness, etc.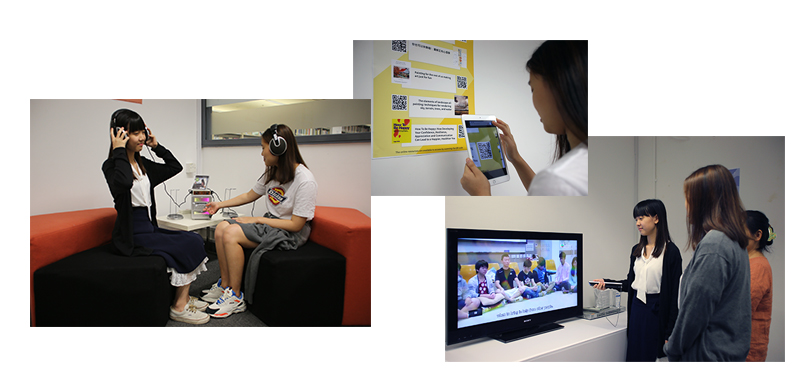 For assistance, please approach our Enquiry Counter (P/F) or call 2766-6863.