Oxford Bibliographies in Social Work offers research guides that combine peer-reviewed annotated bibliography and a high-level encyclopedia on social work.

SciFinder Scholar provides access to several Chemical Abstracts Service databases, including Chemical Abstracts, Registry, CASREACT, CHEMLIST, and CHEMCAT. You may search more than 19 million entries to the chemistry literature by topic, author, CAS Registry Numbers, patent number, and CAS abstract number. More than 22 million chemical substances may be searched by chemical name, chemical structure, CAS Registry Numbers, and formula. You can also search these databases using a chemical structure, chemical reaction, research topic, and author information.
PolyU students and staff members must create an individual login account via this
Registration
page before access to SciFinder Scholar.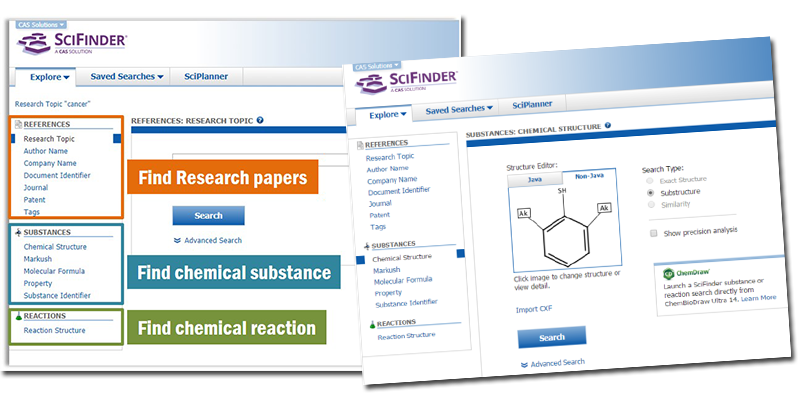 VitalSource provides access to digital textbooks. It contains over 30 e-textbooks in Business, Finance & Accounting, Engineering & Computer Science, Hospitality & Culinary and Social Sciences & Psychology.