Make Sure Your Library Notices Arrive at Inbox but not Clutter
All Library notices (e.g. Items checked out, Due date reminder, Overdue Library item(s), Shortened loan period/Request, Pick up requested items, etc.) are
emailed
to your official PolyU/CPCE account (for current PolyU/CPCE staff and students) or the email account provided to the Library on your library card application form (for other eligible users).
If your Library notices are moved automatically to the
Clutter
folder of your MS Outlook email box, you may consider turning the Clutter off by referring to the
ITS e-Newsletter Jul 2015 issue
.
You may also add a personal email account in your Library Record so that Library notices can be received at both your official PolyU/CPCE account AND your personal email account. It can be easily done by logging in
myRecord
and clicking
"Add/Remove Personal Email"
.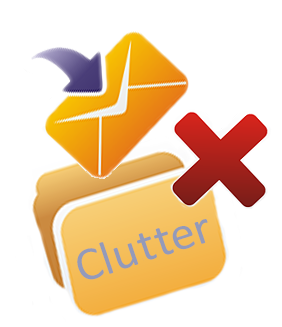 Group Rooms: Check in On Time and Check Out After Use
To support collaborative study, the Library provides open study areas and group rooms on G/F and 3/F for group discussions. The group rooms in
G/F 24-hour Study Centre, G/F Discussion Zone 1 (Room L019)
, and
3/F Multimedia Commons
are available for booking by eligible users one day in advance via the
iBooking System
.
If you have booked a group room, please
check in
the room on time by tapping in turn the PolyU ID Cards of all eligible users who are going to use the room at the smart card reader. Your booking will be cancelled and released automatically to other users if the check-in is not done within the first 10 minutes of the booked session.
To allow other users to use the remaining time of your booked session thus maximizing the use of Library facilities, please
check out
the group room after use. Tap your PolyU ID Card on the check-out reader nearby (location indicated on the poster inside and outside the group rooms) to release your booked group room after use.