Featured Resources for Faculty of Humanities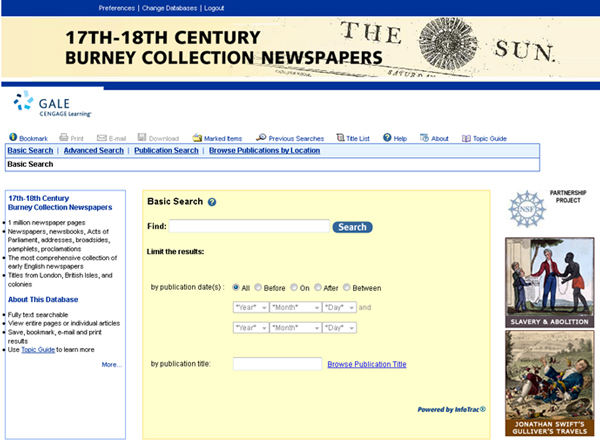 The database is a valuable and important collection of early newspapers and pamphlets in UK. It is full-text searchable. Click the title list to see the news sources available for library users.
---
The online platform provides access to journals in a broad and wide ranging discipline as below:
Anthropology & Archaeology
Arts & Humanities
Behavioral Science
Business, Management & Economics
Criminology & Law
Education
Geography, Planning, Urban & Environment
Library & Information Science
Media, Cultural & Communication Studies
Politics, International Relations & Area Studies
Public Health & Social Care
Sociology & Related Disciplines
Sport, Leisure & Tourism
Strategic, Defence & Security Studies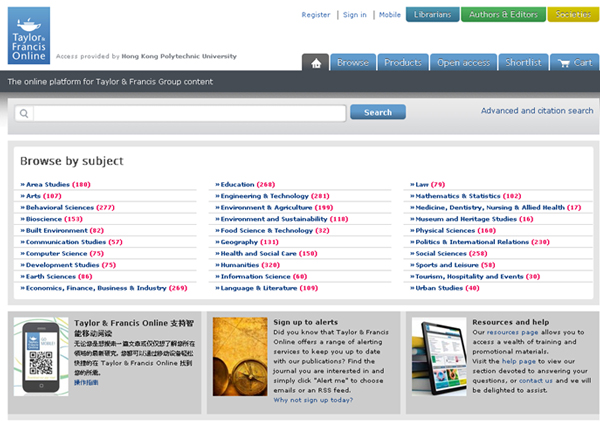 ---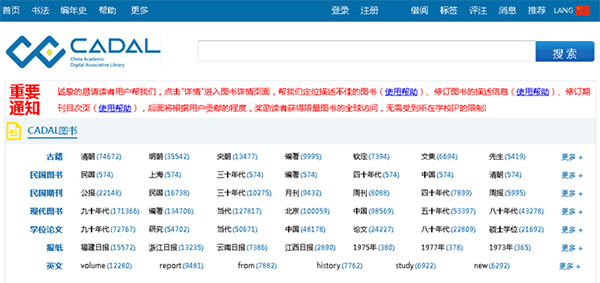 CADAL is an extensive digital collection of Chinese materials, which comprised of ancient China books, Minguo books and journals, Modern books, dissertation, newspaper, and English books.
To browse full-text, you have to create an individual account by clicking "Registration" at the top of the page.
Media Resources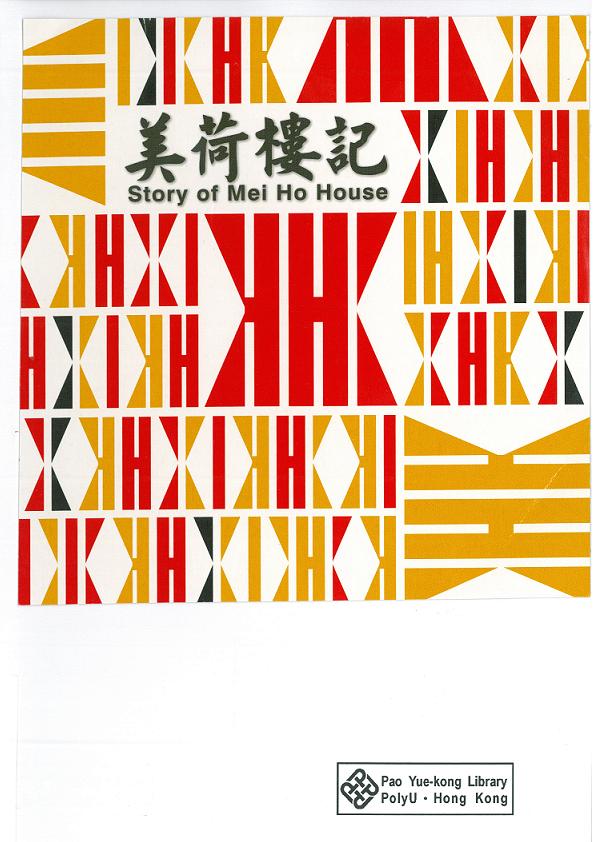 介紹被評為二級歷史建築的石硤尾邨美荷樓的歷史及其透過活化歷史建築(伙伴)計劃改變成青年旅舍後的發展概況。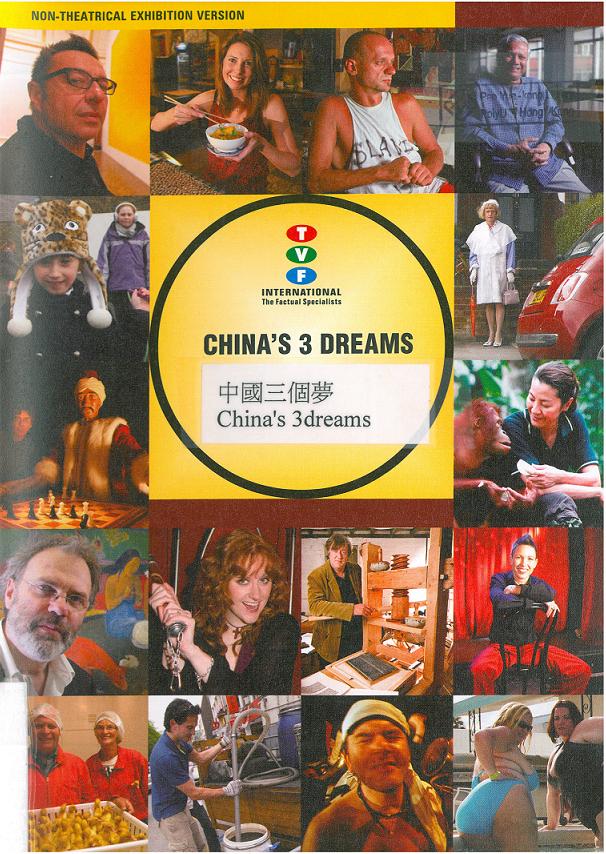 From award-winning director Nick Torrens, this absorbing documentary about the changing face of China is both intriguing and confrontational. Once China's ordinary citizens dreamed of a watch, a bicycle and a radio. Today they strive for wealth and a better life, often to the detriment of family and tradition. 12 years in the making and featuring rare archive and powerful personal testimony from former Red Guards, China's 3 Dreams opens the door on the past and questions its impact on the present.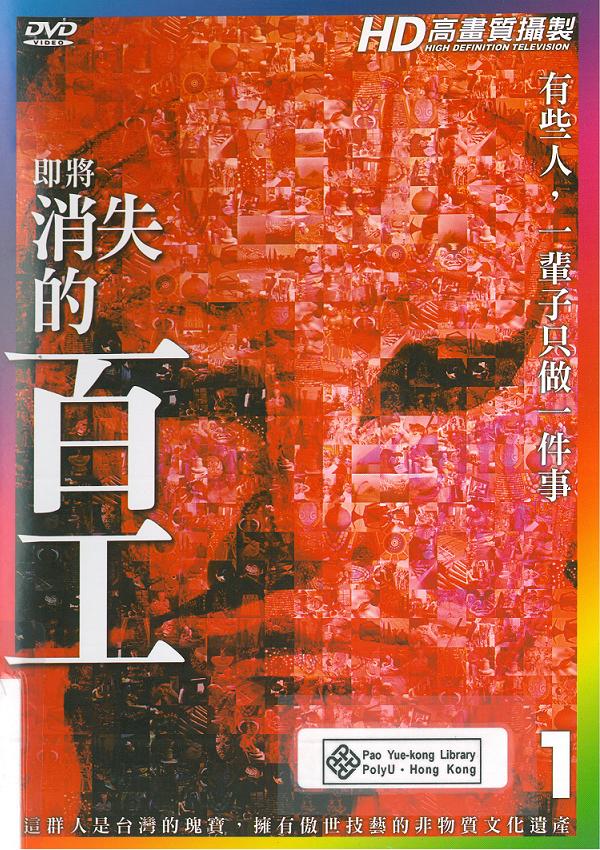 本系列影片將帶領觀眾前往台灣發掘先人的智慧與傳統工藝、文化藝術,這些瑰寶得以穿越時空,並且代代相傳。
Databases on Trial
IET.tv
[Expiry: 30 Sep 2015]
IET.tv provides technical and professional video presentations from a range of events, lectures, interviews, product demos, seminars and conferences across 9 technology channels and covering core engineering and technology subjects.
PrimeLaw
[Expiry: 31 Aug 2015]
A research database for Hong Kong Cases, Legislation, Commentary & journal.
[Remarks: No username/password is required, please click on the resource tab directly to access.]