Featured Resources for Faculty of Engineering
IEEE Xplore Digital Library provides scientific and technical resources for researchers in the fields of electrical engineering, computer science, and electronics.
Apart from books, journals, conference proceedings and standards, please look at the
IEEE Courses
and its interactive learning contents. The online courses cover a wide array of disciplines, and are available in these categories:
Aerospace
Bioengineering
Communications
Computing
Signal Processing & Analysis
Transportation and more!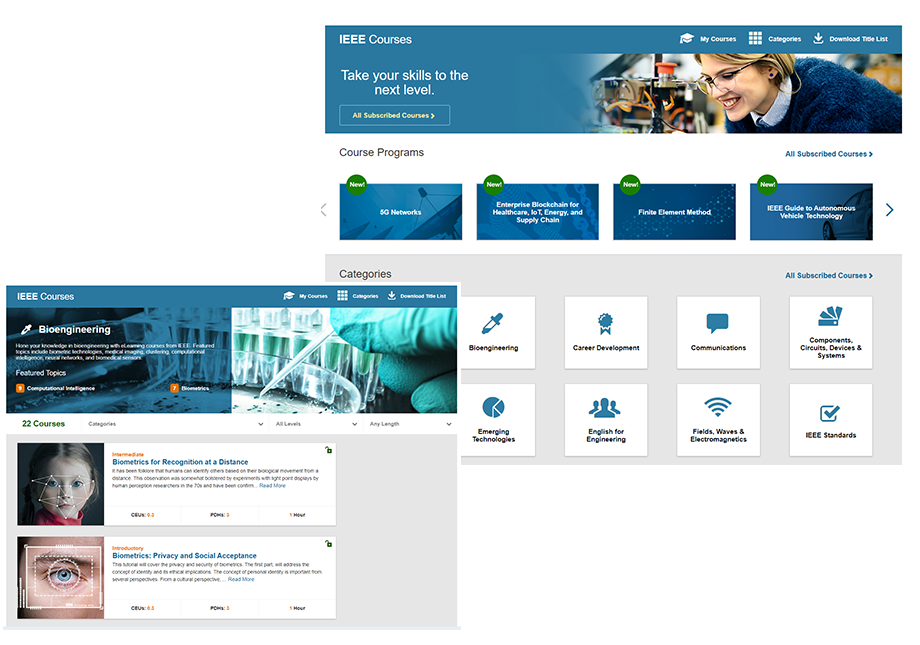 Explore other databases for Engineering
here
.
Access to Full-text Articles Directly from Publishers' Website by Bookmarklet
You can access the e-resources subscribed by the Library such as IEEE, ASCE Library and Web of Science from publisher's website directly by installing a
"Bookmarklet" plug-in
in your browser. Clicking on this plug-in from a publisher's website will bring you to a page where you can login with your NetID and NetPassword to access the full-text articles. Follow the steps
here
to learn how to install.
You may also access to the full-text articles of IEEE, ASCE Library and Web of Science directly via
Databases A-Z
page at Library homepage.
Media Resources
[TA157 .D64 2017 DVD]
"Master the principles of engineering through fascinating do-it-yourself projects. You can confidently tackle a working suspension bridge, airplane, helicopter, catapult, clock, and other technological wonders in your own home workshop. These projects are challenging but achievable. They require only readily available materials and a workshop equipped with common benchtop power tools. Do-It-Yourself Engineering's 24 lectures show how in 17 engaging DIY projects you can create exactly as an engineer does: starting with the concept, working out the design, plunging into construction, and finally putting the final product to the test. Professor Ressler walks you through the entire process, including the crucial planning phase, which is where most people wonder, "Where do I start?" As you develop your design, he shows how simple high-school mathematics can be used to calculate the loads caused by pedestrians on a bridge, aerodynamic lift developed by an airplane wing, torque in a turbine, and other engineering parameters. Plus, you learn how to apply elementary physics concepts, such as the conservation of energy, Newton's laws, and Bernoulli's principle. In addition, Dr. Ressler gives you indispensable shop tips on the use of tools. Above all, he teaches you how to think like an engineer in approaching any problem."-- from this DVD container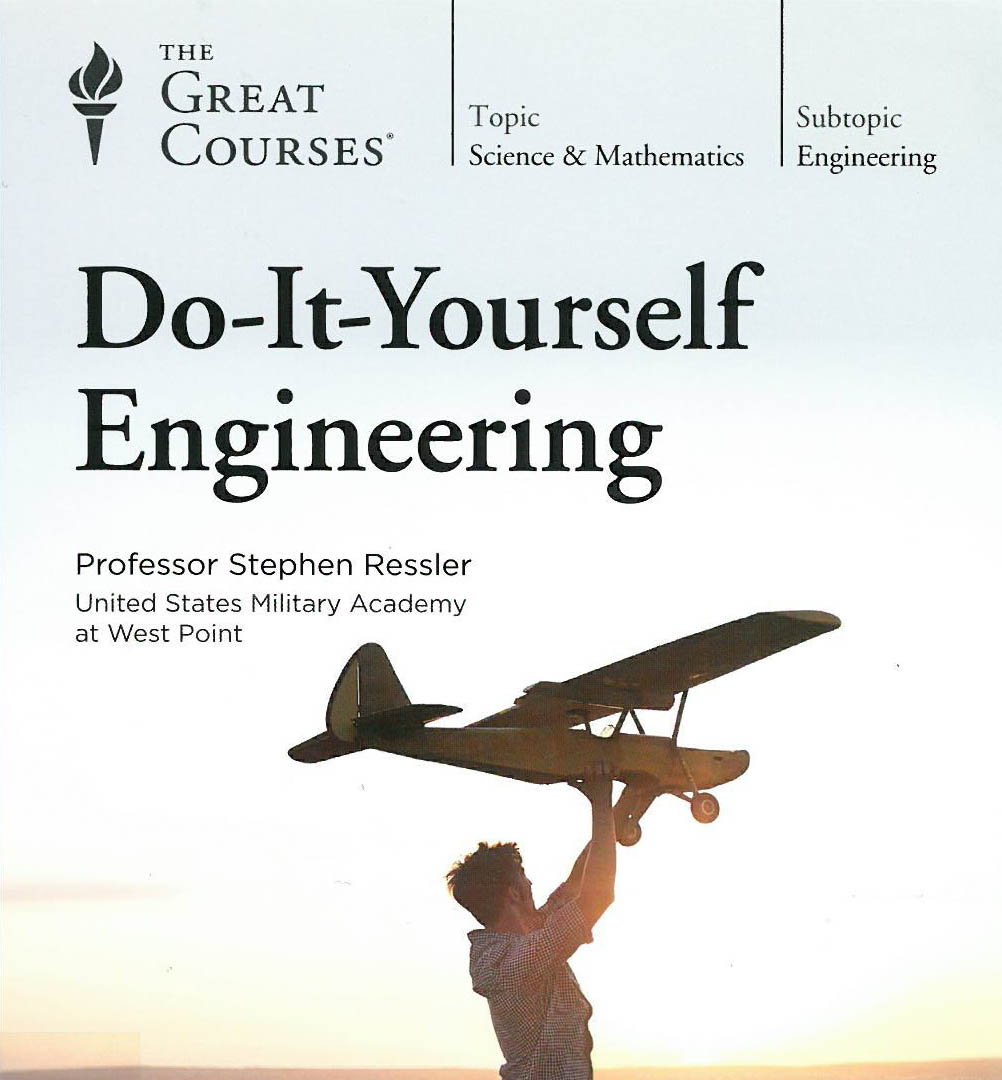 [TA634 .S87 2019 DVD]
"A new blue-chip series that reveals the extraordinary feats of engineering hidden in the world's most spectacular manmade structures. Each episode uses cutting-edge CGI to strip down construction layer by layer. Each time a layer is removed, buildings are reduced to their skeletons, revealing game-changing innovation analyzed by world-class industry players."-- from this DVD container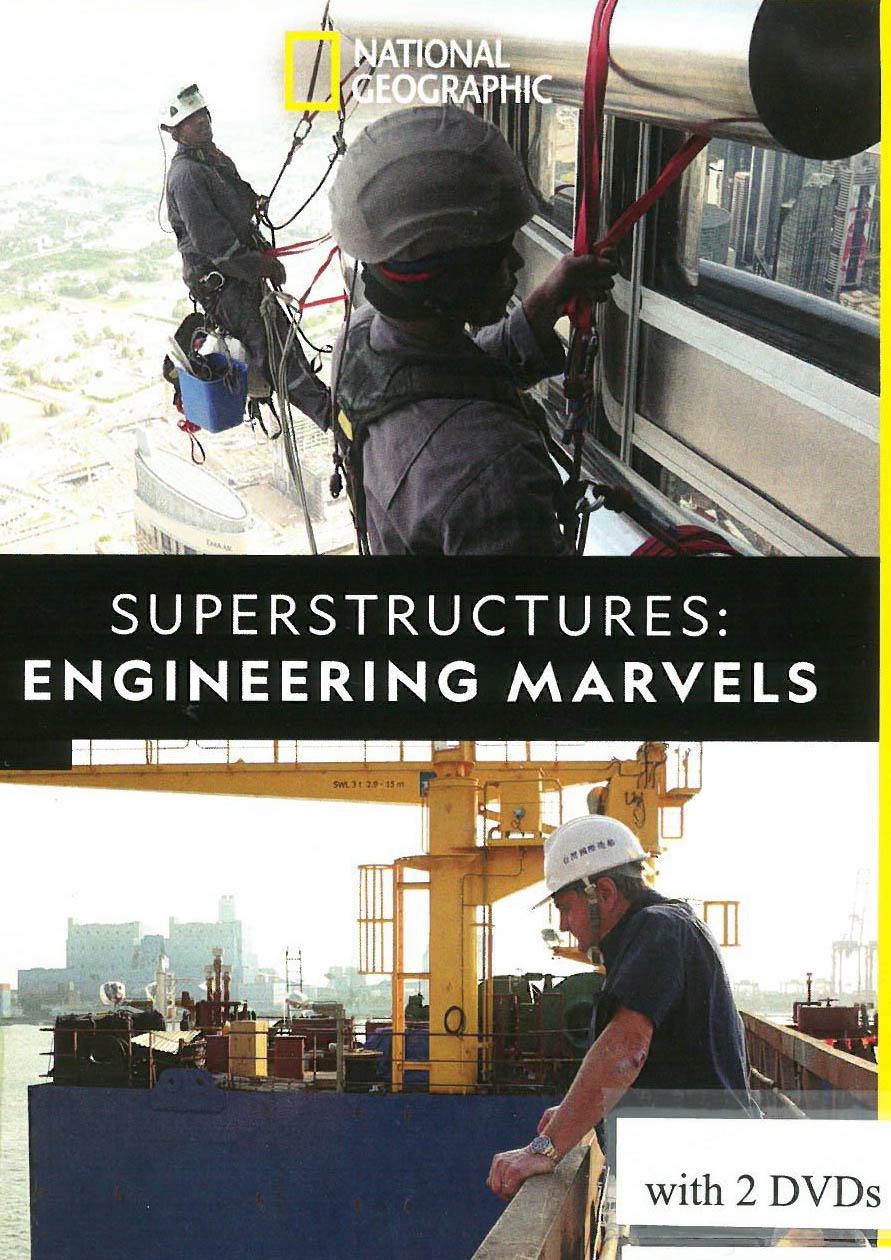 [TA155 .E94 2015 DVD]
"Get a field guide to the engineering marvels of the everyday world all around you. Discover the remarkable technologies that enable our way of life--masterpieces of engineering that have been so beautifully integrated into the fabric of modern civilization that we often take them for granted. Explore the workings of the fascinating buildings, devices, and public utilities that we use almost every minute of the day."--reviews.teach12.com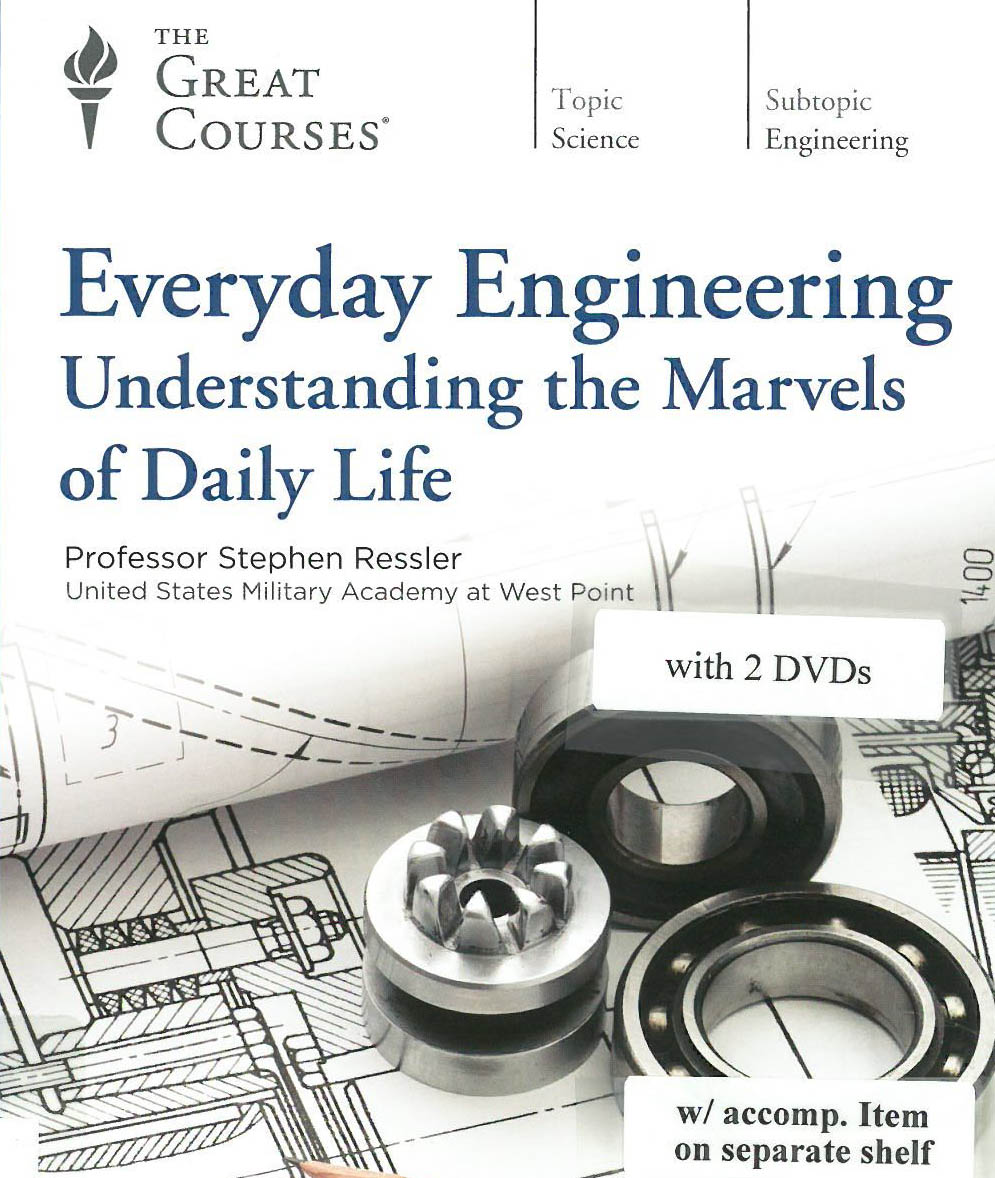 New Additions & Trial Databases