Promotions and Appointments
Ms. Tang Sin Yee
and
Mr. Wayne Lam Yuet Wing
have been promoted to Senior Assistant Librarian effective Oct 2018. Sin Yee is the Head of Metadata and Bibliographic Services Section. She oversees metadata management, cataloging services and management of electronic resources. As the Section Head of Systems & Digital Services, Wayne is responsible for the effective planning, delivery and development of the Library's systems.
Mr. Eddie Ko Hung Tak
has been promoted to Assistant Librarian (Research Support) effective 1 Nov 2018. In his new role, Eddie will continue to serve as Faculty Librarian (Hotel & Tourism Management), and he will assist in managing the interlibrary loan and document delivery services of the Library.
Ms. Sue Fung Sue Man
has been promoted to Assistant Librarian II (Research Support) effect from 1 Nov 2018. In her new position, Sue works with her Research Support teammates to deliver a wide range of high quality, relevant and useful research support services for the university community. She is also the Faculty Librarian of the School of Design.
Ms. Pauline Lai Po Lam
has been promoted to Assistant Librarian II (University Librarian's Office) with effect from 1 Dec 2018. She assists in library administrative work and projects, and provides support to the Library Management Team and the User Services and Quality Assurance Committee.
Dr. Johnny Yuen Kwok Lun
was appointed as Project Executive and
Ms Carol Ma Shuk Man
as Project Coordinator of the Open Educational Resources & Outstanding Work by Students Projects in Oct 2018. The team will focus on developing innovative library services in support of the University's teaching and learning initiatives including Open Educational Resources and Outstanding Student Works.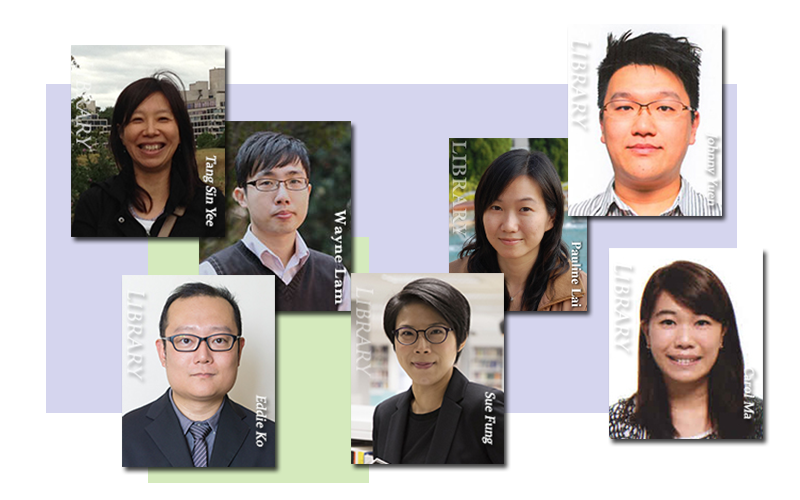 Welcome to our New Staff
The Library is pleased to introduce Mr. Dennis Chan Kwok Bun, the new member of the Systems & Digital Services Team. Dennis joined the Library on 27 Dec 2018 as Assistant Technical Officer. He is mainly responsible for maintenance the computer hardware and software in the Library.