Renovation project - South Wings of 4/F and 5/F
Supported by the University funding, the renovation of the South Wings of 4/F and 5/F will commence this summer. It follows the renovation of the North Wings of 4/F and 5/F in 2017, with completion expected by end of Aug 2018. The shelving areas will be re-organized to enhance the study environment. The newly renovated areas will offer a variety of individual study space and furniture for use by students and staff.
Indoor air quality improvement
As part of the renovation project of 4/F and 5/F, the existing air-conditioning system will be upgraded to improve the indoor air quality and ventilation. The air outlets on the ceiling will be re-allocated to fit to the new layout and the distribution of study space. The upgrading work is undergoing the tendering process and is expected to complete by end of 2018.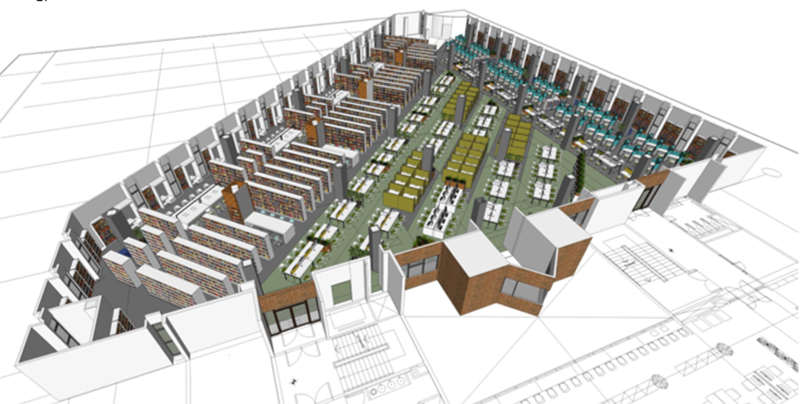 South Wing, 5/F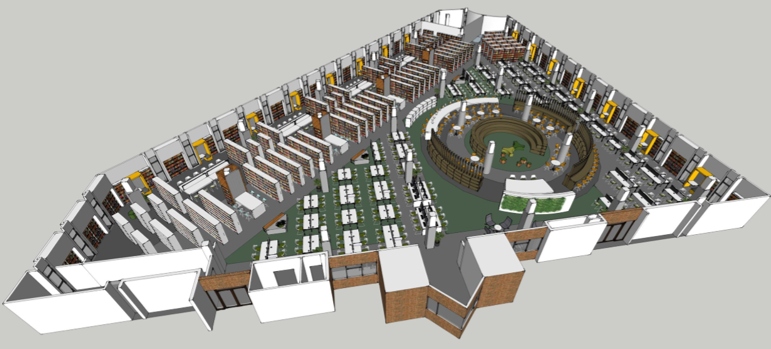 South Wing, 4/F