Lighting replacement in Multimedia Commons
To promote energy saving in the Library, Facilities Management Office has arranged replacement of fluorescent lights from T8 to T5 tubes. This improves the ambience of the study area and Group Viewing Rooms, and gives a brighter and more contemporary look to the Multimedia Commons.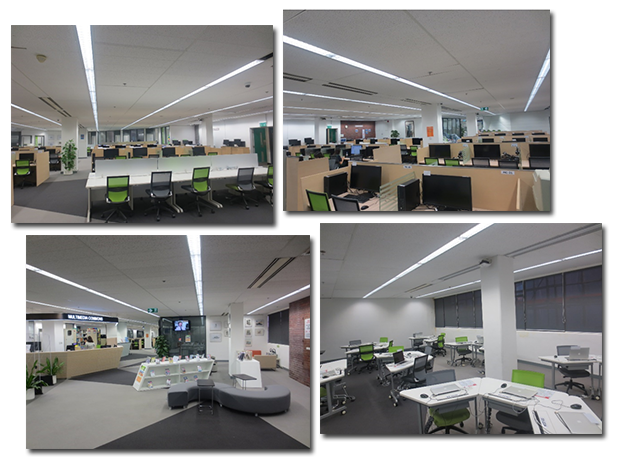 New recycle bins on G/F and 4/F
To align with the University's sustainability and eco-friendly policies, we encourage Library users to take an active role in the waste management and waste reduction. As a trial, the Library, with the support of the Campus Sustainability Office, has provided two new sets of recycle bins at the 24-Hour Study Centre (G/F) and hallway (4/F) respectively since Jun 2017. Separate bins for recycling papers, plastics, metals and litter are now available in these areas and Library users are reminded to put their waste into the right bins. To help promoting waste reduction, we will also gradually cut down the number of individual trash bins on all floors in future.