Library Orientation – New students and colleagues learn to make effective use of Library resources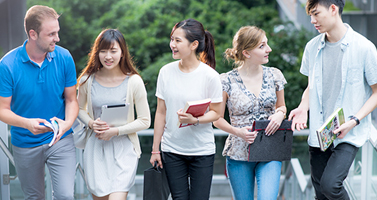 [photo source: PolyU homepage]

We extend a warm welcome to all new members of the PolyU family!

Every year, many staff members and students join PolyU. They will be making use of the rich resources available in our Library – the learning hub of the University and a dynamic scholarly gateway. To give everyone a good head start, orientation sessions have been specially designed and provided to them.

To help undergraduate students learn quickly the essentials of making good use of Library resources, students who have got full marks in the orientation quiz could enter the lucky draw to win a $100 book coupon.
Library Orientation for staff – sessions are arranged for different types of staff
Library Orientation for students – sessions are arranged for postgraduate students, undergraduate students as well as non-local students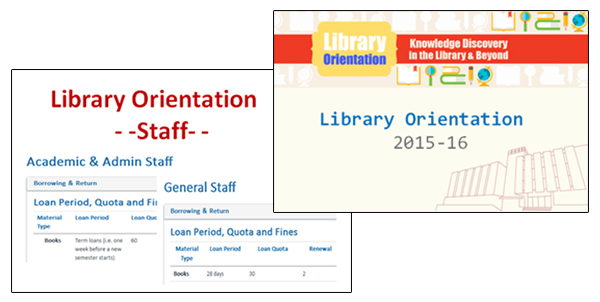 An Orientation Quiz Prize Presentation Ceremony was held on 12 Nov 2015. Our University Librarian, Dr Shirley Wong presented the book coupons to Li Sin Yi (CEE), Chan Ka Man (SD), Cheong Ying Cheuk (FCE) and Wong Lok Sum (BRE) – four of the winners of the lucky draw.

Students have been making good use of facilities in the Library.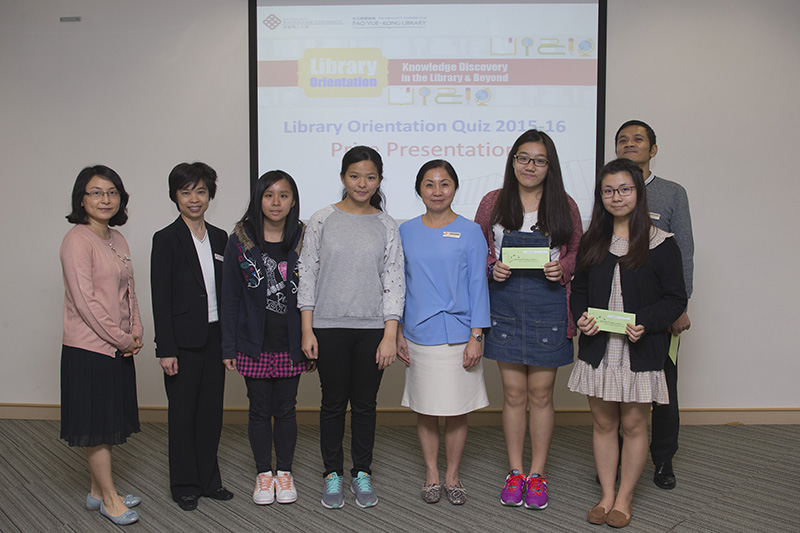 Dr Shirley Wong, University Librarian (5th from the left) and Information Services staff with four lucky draw winners.
---
Why WhatsApp a Librarian?


If you use WhatsApp on your smartphones, Library services are just on your fingertips. Simply add this number 6423 0820 to your contact list and you can start dropping us an enquiry whenever and wherever you are.
How we can help?
WhatsApp helps you plan your schedule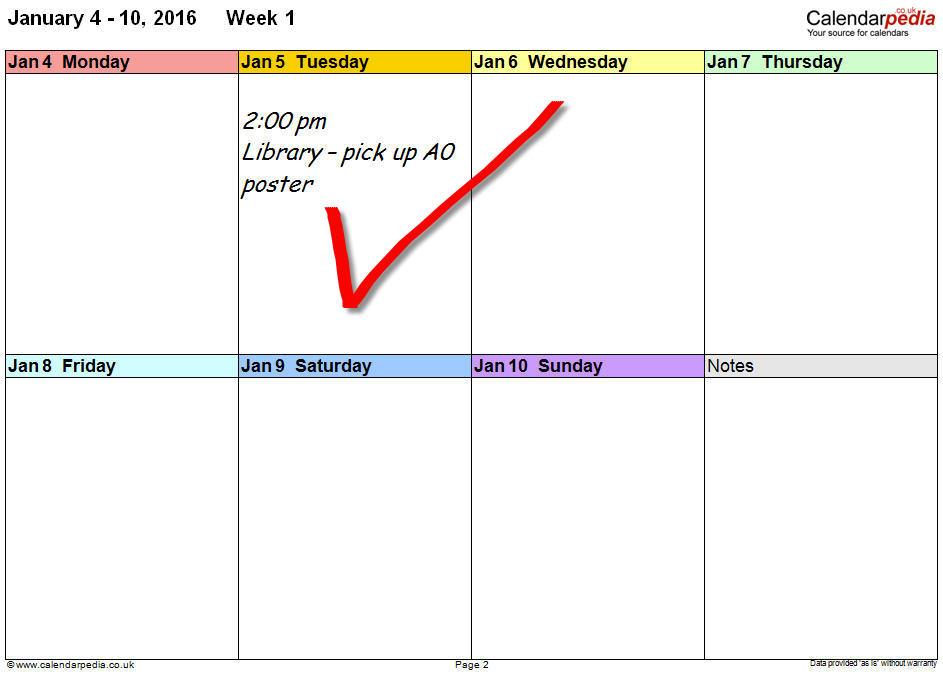 WhatsApp searches for what you need... and beyond your expectation!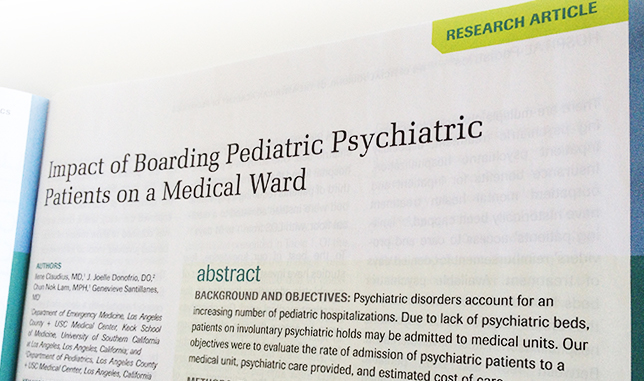 Image source: www.RxCreativeLab.com
WhatsApp helps you use EndNote!!


Service hours will be extended soon!! Stay tuned!!
---

Education Information Day 2015

This big event was concluded fruitfully on 10 Oct 2015. The Library attracted more than 7,200 visitors who took part in our 3 activities - Library visit (free admission), Guided tour and Game booth.

Prof Timothy Tong, President of the PolyU after officiating the Opening Ceremony, visited our booth. He was happy to learn that other than services, facilities and resources, our Library also deliveries many activities to enrich students' lives, e.g. Read@PolyU.

Prospective students from different secondary schools were able to see a whole array of services and facilities of our Library as they have a chance to explore the resources in their own time.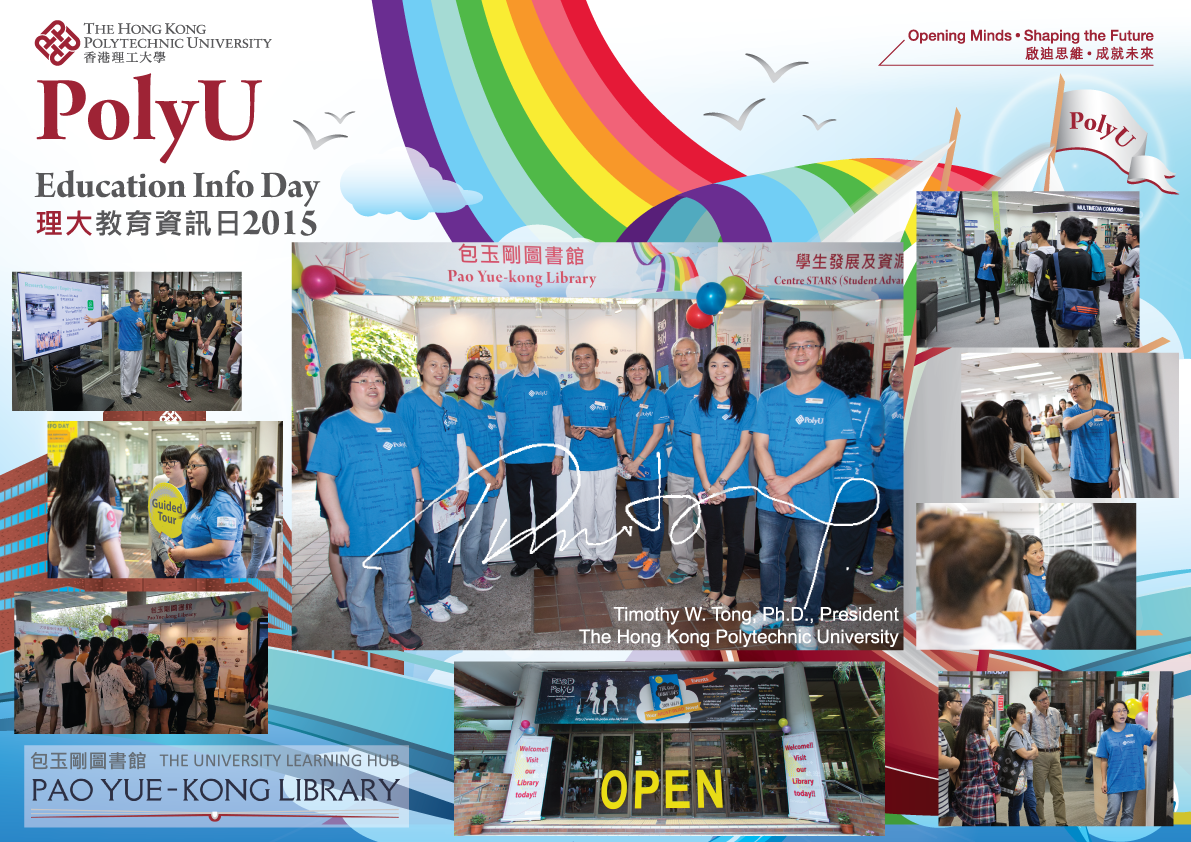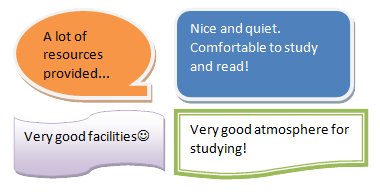 ---

Library Talk from Mark Allen Group -- Writing for publication in the Nursing discipline

This talk was held successfully on 26 Nov 2015. Mr. Matt Cianfarani, Director, International Business Development, Mark Allen Group delivered a topic on "Writing for publication as well as an overview of the range of publications available to nurses - peer–reviewed journals, open access, local vs. international journals, online databases."

Mark Allen Group is particularly strong in the Nursing discipline and publishes journals with practical emphases, such as British Journal of Nursing and Journal of Wound Care.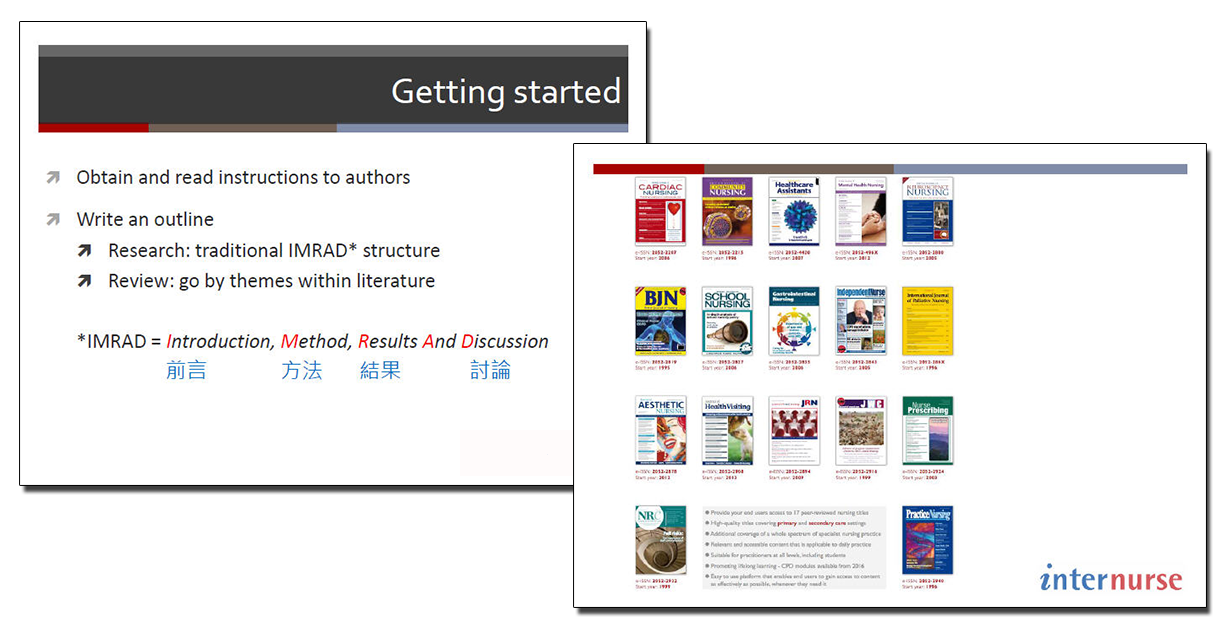 ---

China National Knowledge Infrastructure (CNKI) Training Workshop

The training workshop was conducted on Oct 29 2015. Ms April Yang (楊品舒), product manager of Tongfang Knowledge Network Technology Co., Ltd. Beijing, introduced the collections and features of CNKI databases, and shared with audiences various ways to make use of these resources to support study and research. CNKI is a platform that facilitates access to a multitude of academic resources in China, providing journal articles, dissertations, newspapers, and e-resources.

Participants were excited to attend the session as they expressed that the resource is quite readily available in the Mainland libraries, and yet, training on using this resource is not held very often in Hong Kong.