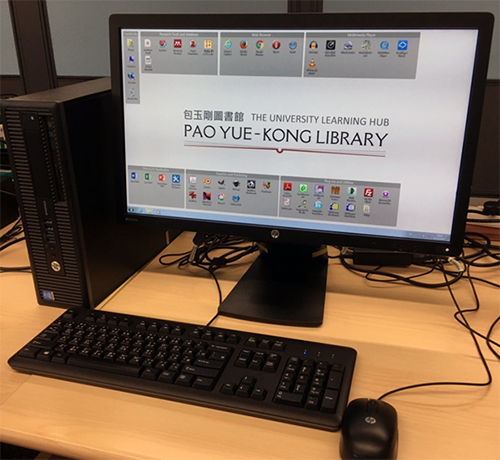 80 computers in 3/F Research Enhancement Centre and Multimedia Commons will be upgraded with a new HP model in the coming two months for better and faster performance. They will run on Win7 operation system. The Library has plans to upgrade the OS of these new computers and some other PCs to Win10 in the coming summer when it proves to be compatible with most software and programs.
---
Receipt Printing on Network Printers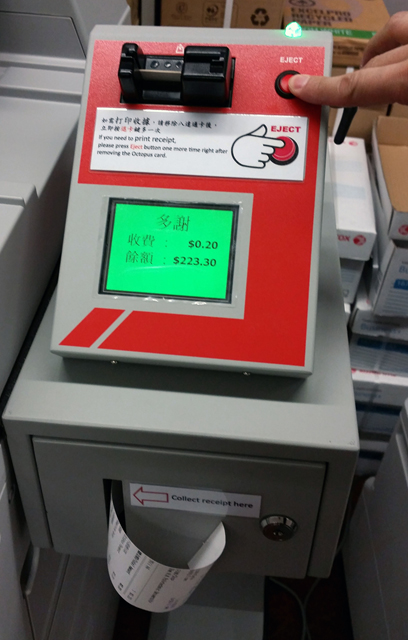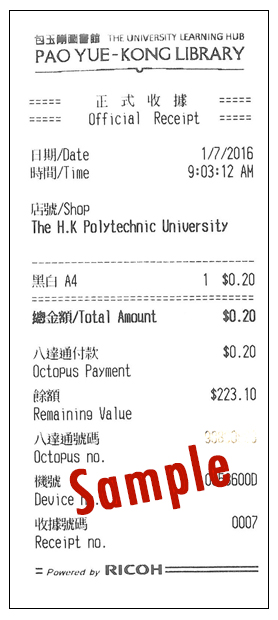 Receipt printing is now available in two B&W network printers in 3/F Research Enhancement Centre. To print the required receipt, users can simply press the button twice on the Octopus card reader. The receipt will indicate the payment made in the previous printing activity. Receipt printing will also be available in the two network printers in 3/F Multimedia Commons soon. Users can contact the Technical Help Desk on 3/F if they need assistance.

---
Recycle Paper for Copiers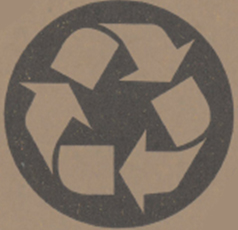 For environmental protection, the Library has started using recycle paper in the copiers in 3/F Research Enhancement Centre and 3/F Multimedia Commons since Dec 2015. If found desirable, recycle paper will be introduced to all public copiers on different floors of the Library. Users are welcome to give us feedback to this arrangement via the Library's
Online Suggestion Box
.
---
Phase out of Flexicards

The Library will phase out the stored value Library photocopying/printing card namely Flexicard, and will terminate the support for this card after 30 Jun 2016. Users are encouraged to use up the stored value of their Flexicards, if any, as soon as possible and return the cards to 3/F Technical Support Desk not later than 30 Jun 2016 for deposit refund. Note that the remaining value stored in the cards will not be refunded.