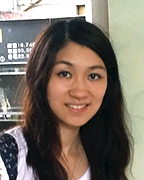 New Staff Supporting You
Miss Lau Ching, Kendy has joined us in Sep 2014 as our new Faculty Librarian (Faculty of Humanities). Kendy obtained the Master of Information Technology from Queensland University of Technology in Australia. She was the Assistant Learning Support Librarian in the Hang Seng Management College Library before taking up the present position.
Faculty Librarians support activities of faculties, liaise with faculty members of each unit on Library matters and provide reference and information consultancy service to faculty members and students to support their teaching, learning and research activities. They design and prepare tailor-made subject related workshops, liaise with faculties on collection development issues and deliver various types of user services.
Faculty, researchers and students from Faculty of Humanities can contact Kendy at ching.lau@polyu.edu.hk or call 3400-3998.