The Library provides around 2,000 e-reference titles with unlimited access to Gale imprints in Gale Virtual Reference Library (GVRL). These titles are from Macmillan Reference USA, Charles Scribner's Sons, St. James Press, Greenhaven Press, Lucent Books, UXL and others.

---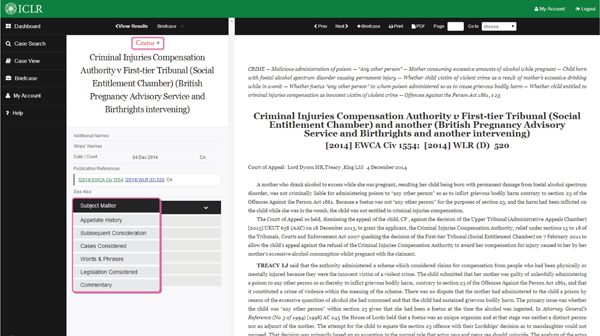 ICLR Online contains the law reports published by the Incorporated Council of Law Reporting for England and Wales (ICLR) since 1865. This includes case reports from the Weekly Law Reports, the Industrial Cases Reports, the Business Law Reports, and the Public and Third Sector Law Reports.
Citator+ index cards to present all the relevant case information in one screen. Citator+ provides access to detailed index data on cases reported by ICLR, together with cases reported in leading series of English law reports, such as The All England Law Reports, The Criminal Appeal Reports, Lloyd's Law Reports, Road Traffic Reports and Tax Cases.
For ICLR Online User Guide, please click here.
---
《中國稀見地方史料集成》 第一、二、 三集 / 董光和, 齊希, 宮楚涵編 (簡體版)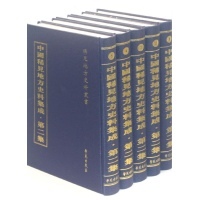 《中國稀見地方史料集成》是一部大型方志類叢書,本館共收藏245冊。本套叢書除《中國地方誌聯合目錄》未收錄的地方誌外,還收入了全國各地區的沿革、地形、四至、村寨、道裏、水陸程途、事略、圖錄、文獻征略、地名錄、採訪錄、考古錄、族姓、民族、宗教、移徙、邊防、關隘、文化等地方文獻,是方志資料中必不可少的組成部分,許多為稀見或孤本資料。
---
容庚(1894—1994),原名肇庚,字希白,號頌齋,廣東東莞人,中國當代著名的古文字學家、考古學家、書法篆刻家、書畫鑒賞家及收藏家。此套《容庚學術著作全集》共22冊,由中華書局出版,收入了專著共24種,為了保存原貌,除《金文編》、《殷周青銅器通論》外,其餘均據初印本製版。此外數十篇學術論文結集為《頌齋述林》。