Featured Resources for Faculty of Humanities
Need some background information to kick start your research? Start with Credo Reference.
Credo allows you to cross-search millions of full text articles from 800+ dictionaries and encyclopedias. These reference titles are sourced from over 100 reputable publishers covering 22 major disciplines.
PDF full text – All results are full-text and easy to save and download as PDF.
Listen and read – Listen to articles using the built-in speaker function, and use the translation tool to translate articles to one of 60 available languages.
Permalink to every article – All entries have a permalink, making it easy to embed them into a course site or website.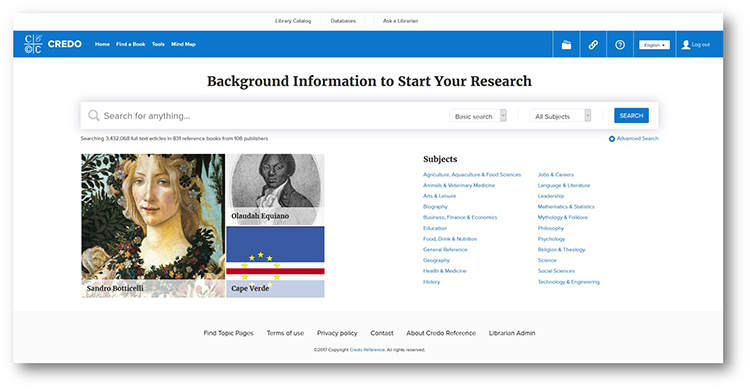 ---
Gale Literary Sources is a powerful research tool to enhance your study of literature. Whether you're discussing science fiction or drama, classical or contemporary literature, this is a good place to start.
Simple search box – Search by author, works or keyword.
One-stop shop – Get author biographies, overviews, reviews, critical essays, and more.
Easy to save – You can download, save, print and cite results with a few clicks.
The database contains full-text entries from Literary Criticism Online, arguably the most extensive compilation of literary commentary available, plus indexed articles from over 6,000 journal titles in the MLA International Bibliography.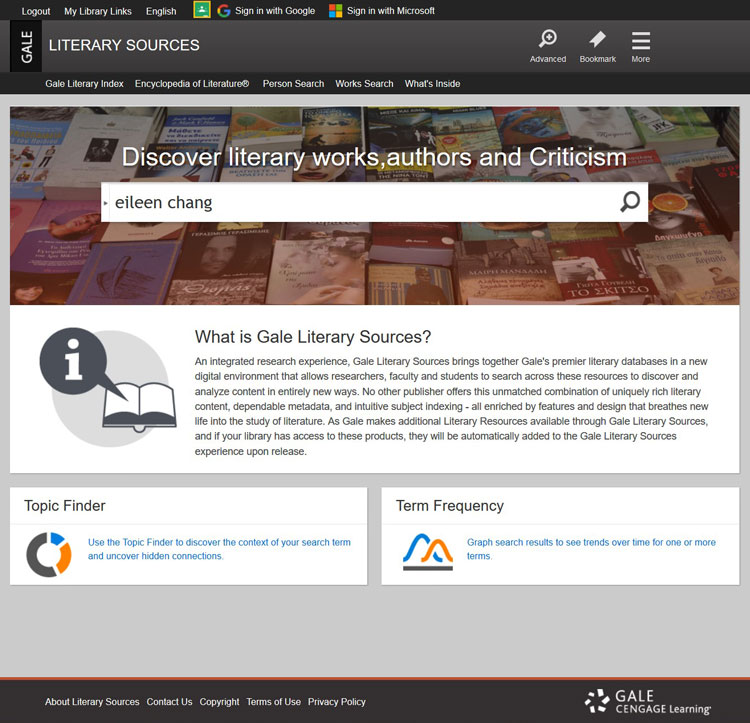 ---
The Super Book City (超閱網) is a boutique collection of 368 e-books in Chinese. It covers a range of mainly humanities-related subjects, such as history, philosophy, religion, art, and literature. The collection carries a strong character because of its focus on Hong Kong publishers and topics about Hong Kong. It is a great resource for researchers conducting studies into the city, and for anyone looking for leisurely readings on Hong Kong culture. You can read the e-books offline; simply download the free eReaders provided in the site.