Featured Resources for School of Design
The Library has newly subscribed to WGSN – Lifestyle & Interior. You can find a wide array of design related resources, including:
Design news
Industry trend analysis and forecast
Design trade show coverage
Image library by brand, product, colour, material, etc.
Reports on designing for current issues, use of colour and materials, etc.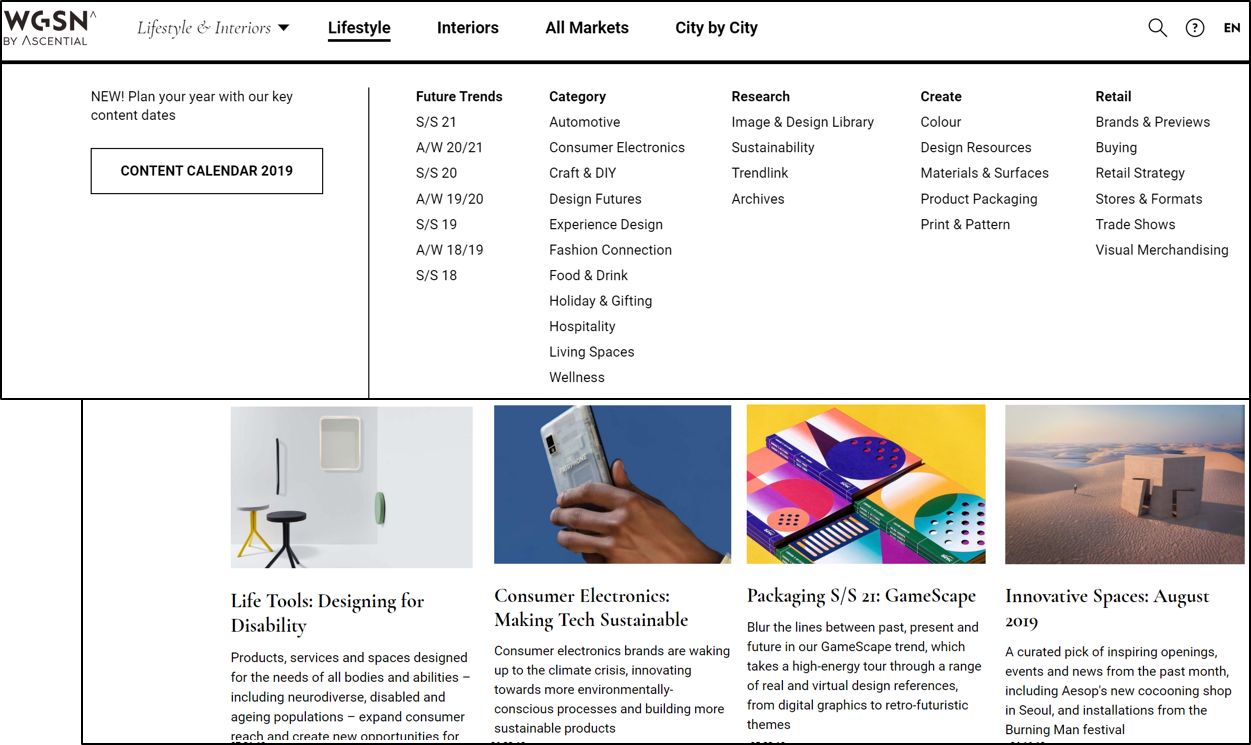 Explore other databases for design
here.
Media Resources
[NC997 .G7374 2018 DVD]
"Each of us is presented with visual messages about 10,000 times every day. The toothpaste tube you pick up before you're even fully awake, the menu at the coffee shop, your banking website, street signs, the ads on social media, and the handwritten 'garage sale' sign posted in your neighbor's yard, just to name a few. While you might not think the concept of 'design' applies to most of these items, that's exactly what they're about. Each one was created with one specific purpose in mind: to influence your feelings and behaviors. And whether the designer had access to a single black marker or the latest computer software and a six-figure budget, each visual message was created using the same four elements—form and image, color, type, and layout. In Graphic Design Fundamentals, you'll learn how to use these four basic design elements to achieve specific visual goals and to analyze the visual messages all around you." -- from thegreatcourses.com.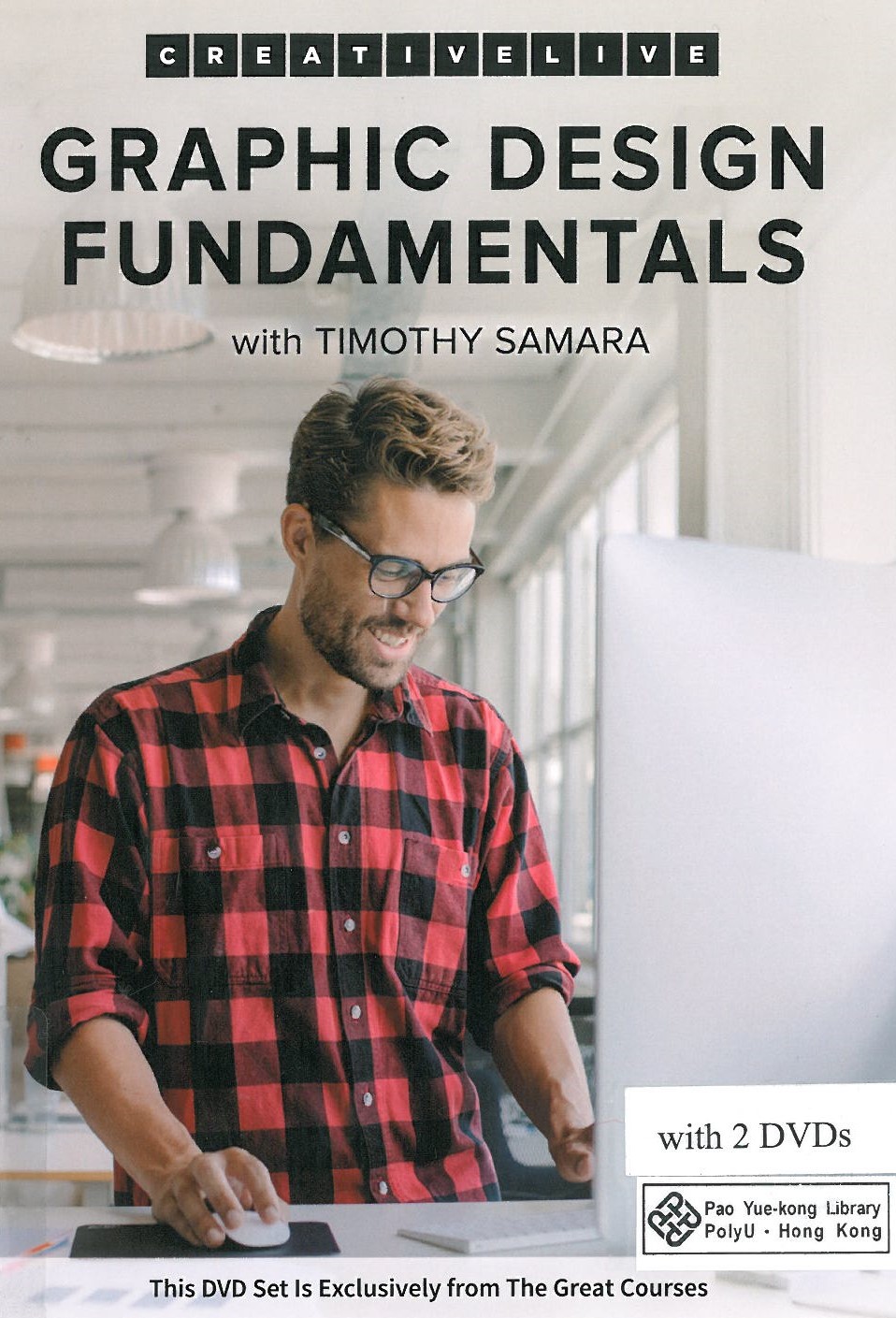 [N6841 .A77 2017 DVD]
"Reads France's history and character in its sculptures, paintings and palaces. From the art of absolute power in the 18th century through to the modern philosophies bound up in impressionism, art and history are merged to enlightening effect."--from this DVD container.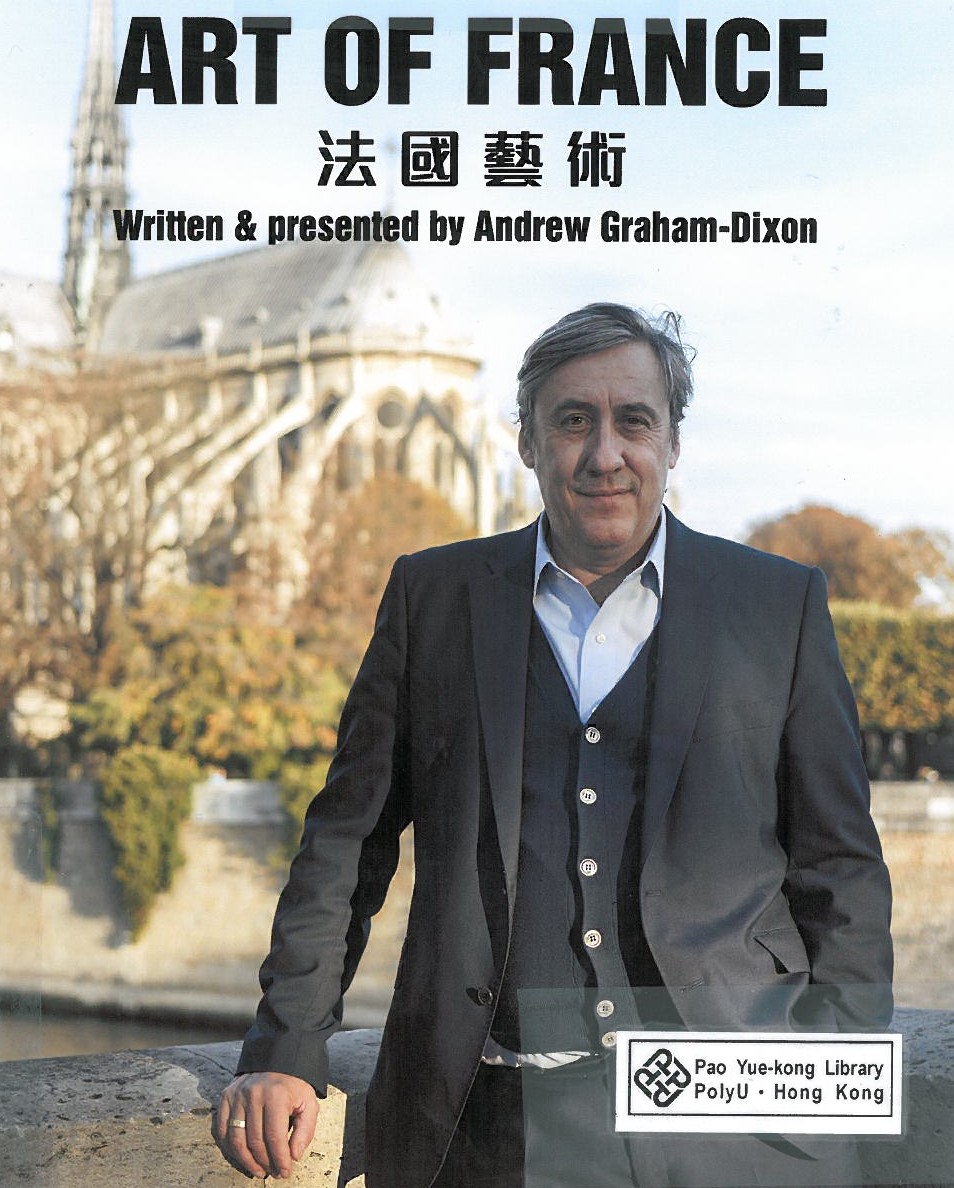 New Additions & Trial Database
[Expiry: 30 Jun 2020]
A full-text database supporting the study of the Belt and Road Initiative. It provides scholarly journals from various countries covering business trends, infrastructure, research collaboration and trade opportunities related to the initiative.