Featured Resources for Faculty of Health and Social Sciences
ScienceDirect provides access to 2,581 full-text journals in social sciences, psychology, sociology, political sciences and multidiscipline areas by Elsevier. You can find the hot journals related with educational research, addictive behaviour, children and youth services, aging studies, criminology, transportation and case studies and so on. Moreover, the Backfile collections in psychology supplement 1, and social science supplement are also available.
Counseling and Therapy in Video provides around 836 videos for the teaching use and study of social work, psychotherapy, psychology, and psychiatric counseling.
The Library has Counseling and Therapy in Video Volumes II and IV, which collects the best practices for counselling and therapy, CACREP 8 core areas, contemporary issues, documentaries for human condition, training materials on reflection and empathy and more.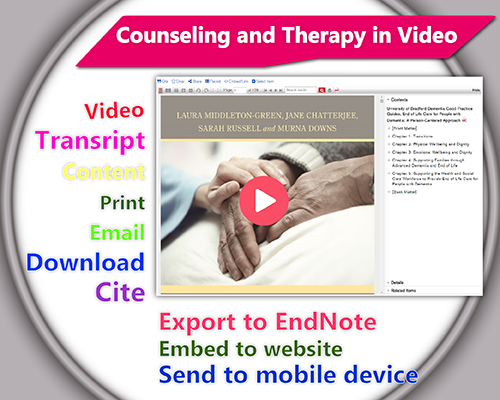 New Additions & Databases on Trial
[Expiry: 31 Dec 2017]
This online resource provides evidence based research, guidelines and expert opinion in prevention, diagnosis, treatment and prognosis in clinical situation.
[Expiry: 31 Oct 2017]
This resource from EBSCOHealth is a clinical reference tool that physicians go to for answers to clinical questions with contents written by physicians and researchers who synthesize the evidence and provide objective analysis.
[Expiry: 3 Oct 2017]
Flipster is a digital magazine newsstand that offers content via PC or mobile devices covering business, leisure, product reviews, current events, etc.