A Special Homemade Gift for Our Social Media Followers!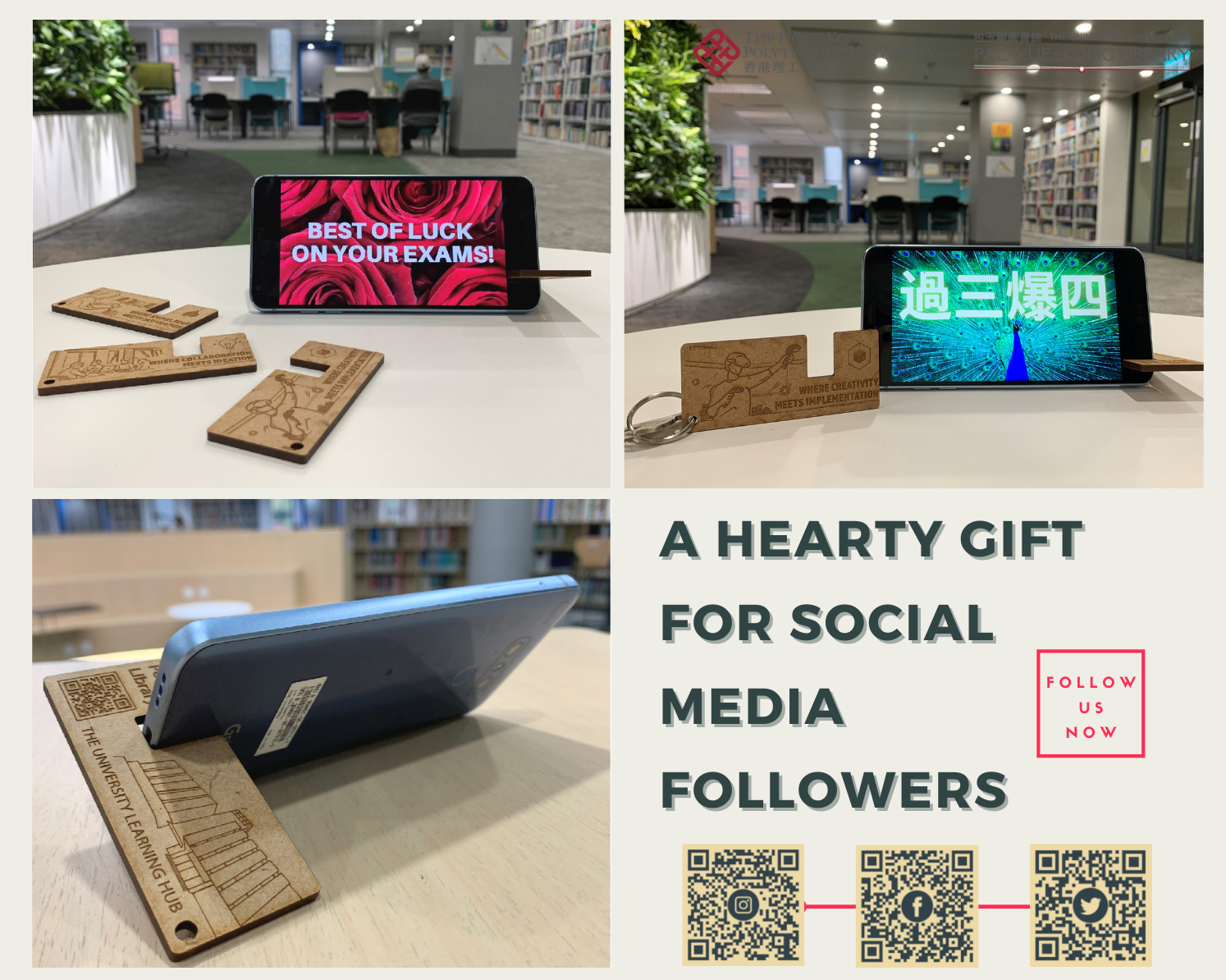 September 1, 2021
We have prepared a little surprise for our social media followers – a combo of keyring and mobile phone stand, with terrific graphics based on library scenes.

Follow one of our Social Media channels and stay tuned to our latest news and events.

After which, you can redeem the gift at the Enquiry Counter, Library Podium Floor, in September 2021. Available on a first-come-first-served basis while stocks last. Take action NOW.
This hearty gift is designed and produced by Library staff with tools at 4/F i-Space, i.e. laser cutter/engraver. PolyU students and staff are welcome to book the digital facilities to unleash your creativity and create your prototype.