Newly Acquired Online Video Collections and Databases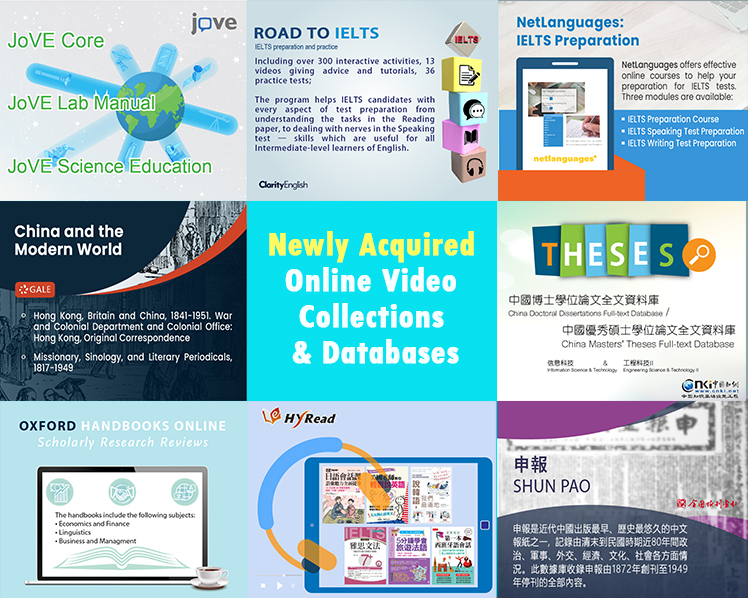 May 17, 2021
To support online teaching and learning activities of the University, the following resources are newly acquired by the Library.
1. Science Video Collections
2. Preparation for IELTS
3. China Studies – Primary Sources
4. Dissertations & Theses
5. Handbooks & Audiobooks
We will continue to strengthen our support for online learning and teaching. Check out more quality resources at the Library website and you will discover something new! Do send us your purchase recommendations via Library eForm if the resources you need are not held by the Library.