Library Online Courses and Workshops – Join Now!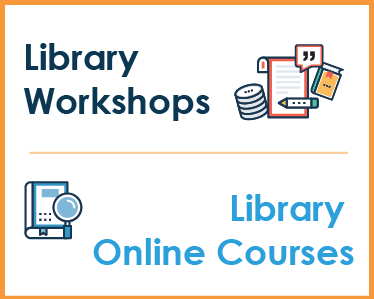 September 1, 2022
Welcome to a new academic year! To help our students and researchers get off to a strong start, the library offers three online courses and workshops on different topics during term times.
The Library offers three self-paced online courses to PolyU students and staff.
Library Resources and Services for Undergraduate Students
This course contains six modules to introduce essential information and skills to help undergraduates get started on assignments and projects.
Library Resources and Services for Postgraduate Students
This course is tailored for postgraduates to enable them to acquire knowledge for research, which covers literature review process, databases searching, etc.
Using EndNote 20
All students and staff are welcome to join this EndNote course to learn the essential features of this citation management tool. PolyU students and staff can download EndNote freely from the library website. Find more about EndNote support from the Library here.
The Library will arrange workshops on a variety of topics throughout the whole academic year, covering disciplinary information searching, academic integrity, use of databases and research analytical tools, etc.
Here are some workshops to be conducted in Semester 1 of 2022/23:
Mastering Techniques in Searching Business & Financial Databases
Specialised Workshop for Humanities and/or Social Sciences
Citing References and Avoiding Plagiarism
CEIC China Premium Database – Locating Socio-economic Data in China
APA Databases on ProQuest for Finding Documents in Psychology
SciFinder-n – Finding Quality Chemical Information Resources
Bloomberg Trainings
Check out more details and register from the Workshop page.
Wish to take a look at our previous workshops? Visit the Handouts and Recordings page to view the slides and recordings.
Have questions about Library Online Courses and Workshops? Contact us via email at lbinf@polyu.edu.hk.