READ@PolyU – Explore the Magical World of Haruki Murakami (村上春樹)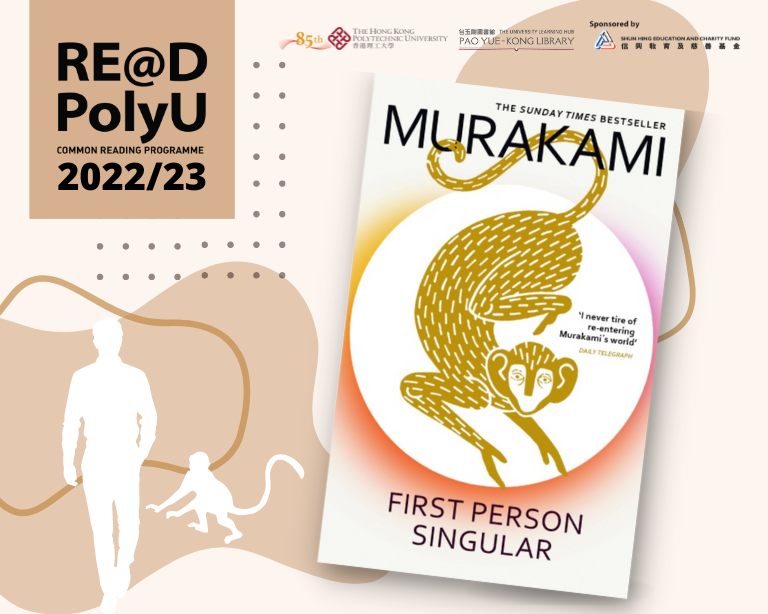 September 1, 2022
READ@PolyU is a common reading programme to promote a reading culture on campus, setting the stage for lifelong learning in university and beyond. Since its launch in 2011, the Programme has enriched the university experience of over 20,000 student readers.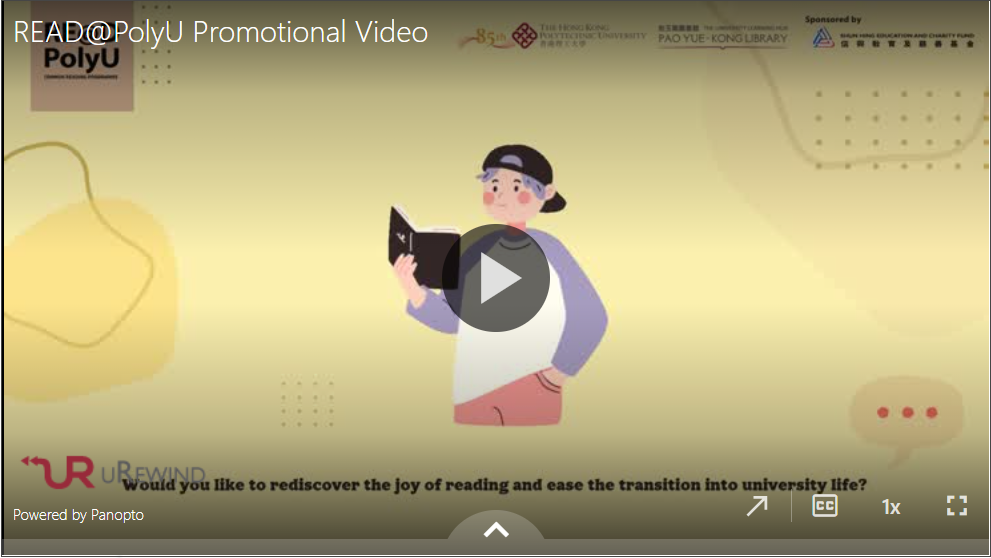 The Commmon Book 2022
First Person Singular by Haruki Murakami (村上春樹)
This year we select First Person Singular as the common book and invite the whole campus to read along. The eight short stories in the book explore the magical world of Murakami from the perspective of a first-person narrator, covering themes of love and solitude, childhood and memory, and more.
Book Pick-Up
📅 29 Aug – 9 Sept 2022 (Mon – Fri), 14.00 – 17.00
📍P/F of the Library
Eligibility: PolyU Students (Quota:800)
Get a complimentary copy of the common book free of charge. You will be invited to join a Book Chat Group to share your responses to the reading. Hurry while stocks last! Alternatively, read the e-version here.
Book Chat Group
📅 Week 3 – 5 (Mon – Fri), 11.30 / 12.30 / 13.30
📍The Bubble, 6/F South Wing of the Library or Online
Meet three times to have a fruitful discussion of the book under the guidance of a staff facilitator. It's a great chance to make new friends from diverse backgrounds and ease your transition to university life! Sign up NOW!
Book Exhibition
📅 Now until 30 Nov 2022
📍Bookshelves in Current Awareness Centre, P/F (next to the New Book Display)
The exhibition features Haruki Murakami's important works and other novals by famous Japanese authors, including Natsuo Kirino and Kōbō Abe. Let's immerse yourself in the world of Japanese literature.
For details, please visit the READ@PolyU website.