New Number for WhatsApp-a-Librarian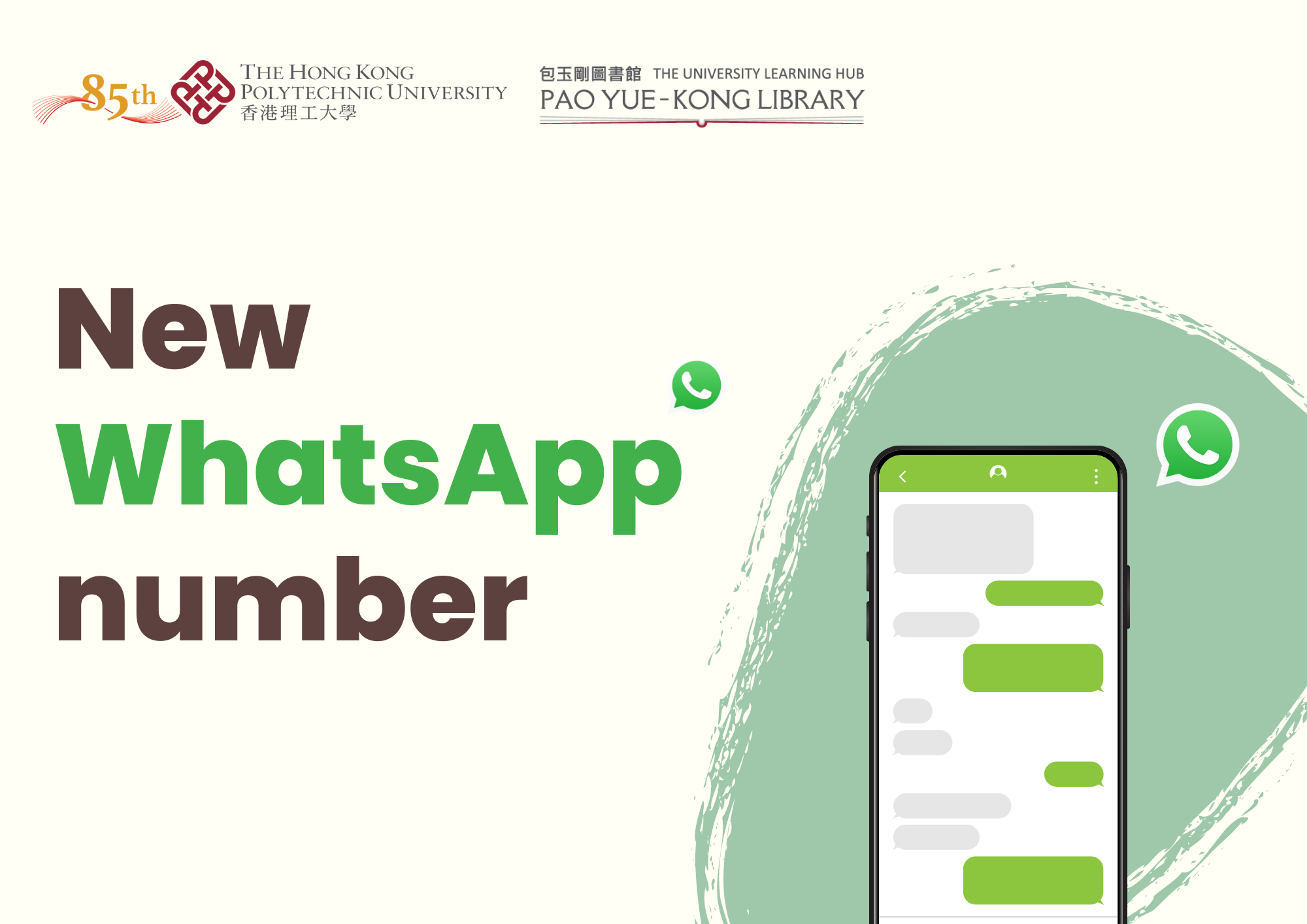 September 1, 2022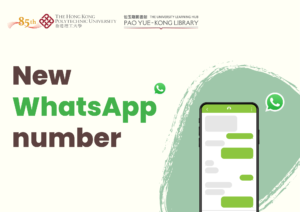 The new number for the WhatsApp-a-Librarian service is 2766-6863. Text us when you require quick help in locating general Library information and resources. Our friendly librarian will respond to your enquiry during 9:00 am – 7:00 pm (Mon – Sat) and 12:00 nn – 7:00 pm (Sun/Public Holidays when Library opens). Apart from WhatsApp, you can also reach us via the following channels:
Drop by or call us
Throughout our service hours, stop by any of our Service Counters or call us at 2766-6863 to obtain immediate assistance.
Email us
Enquiries or suggestions? Email us!
Contact your Faculty Librarian
Make an appointment with Subject Specialists to get in-depth research assistance.
We are here to support you, as always!