PolyU Digital University Collection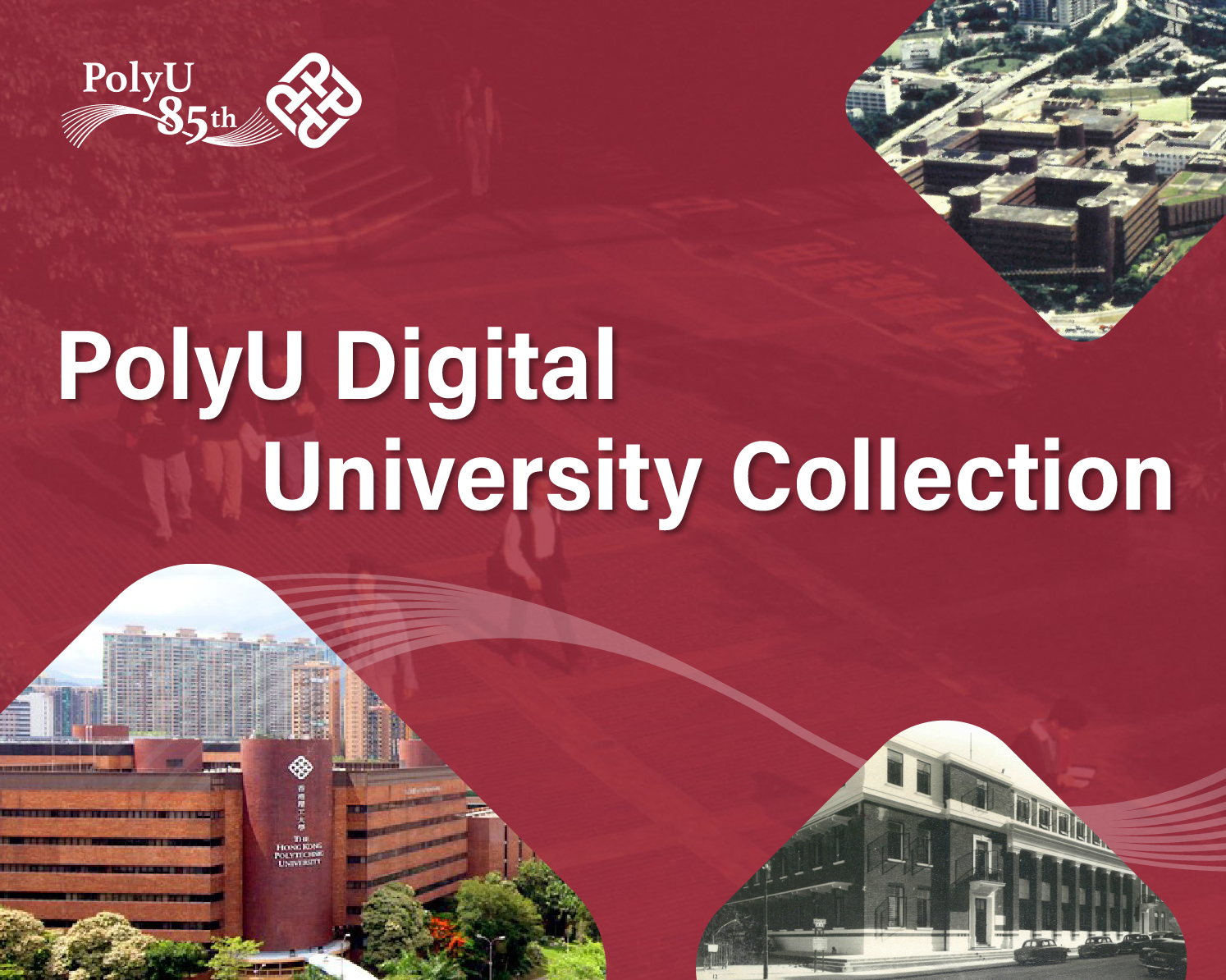 September 1, 2022


To celebrate the PolyU 85th anniversary, the Library has formally released a unique and indispensable PolyU Digital University Collection, which is a valuable resource to understand and visualise the history and development of PolyU.
This Collection is composed of featured works and publications selected and digitised from the physical collection published after 1951. It contains historical materials documenting the development of the University and information on academic, research and administrative units, such as annual reports, anniversary related publications, and congregation publications.
For wider access, the Collection is now open to the PolyU community and the general public. Explore it now and you may also find the past ceremonies, campus facilities and buildings at PolyU in pictures anywhere anytime.
The PolyU Digital University Collection provides valuable resources for understanding the University's history & development. Some featured works and publications are listed below:
PolyU Anniversaries
Administration Publication
Ceremony Publication
Prospectus
PolyU Annual Report
Alumni
At present, the PolyU Digital University Collection contains 208 titles and more titles will be added by phases. To know more about other digital collections and digital humanities projects, please visit the PolyU Library Digital Collections Portal.