Interactive Wayfinding and Navigation Kiosks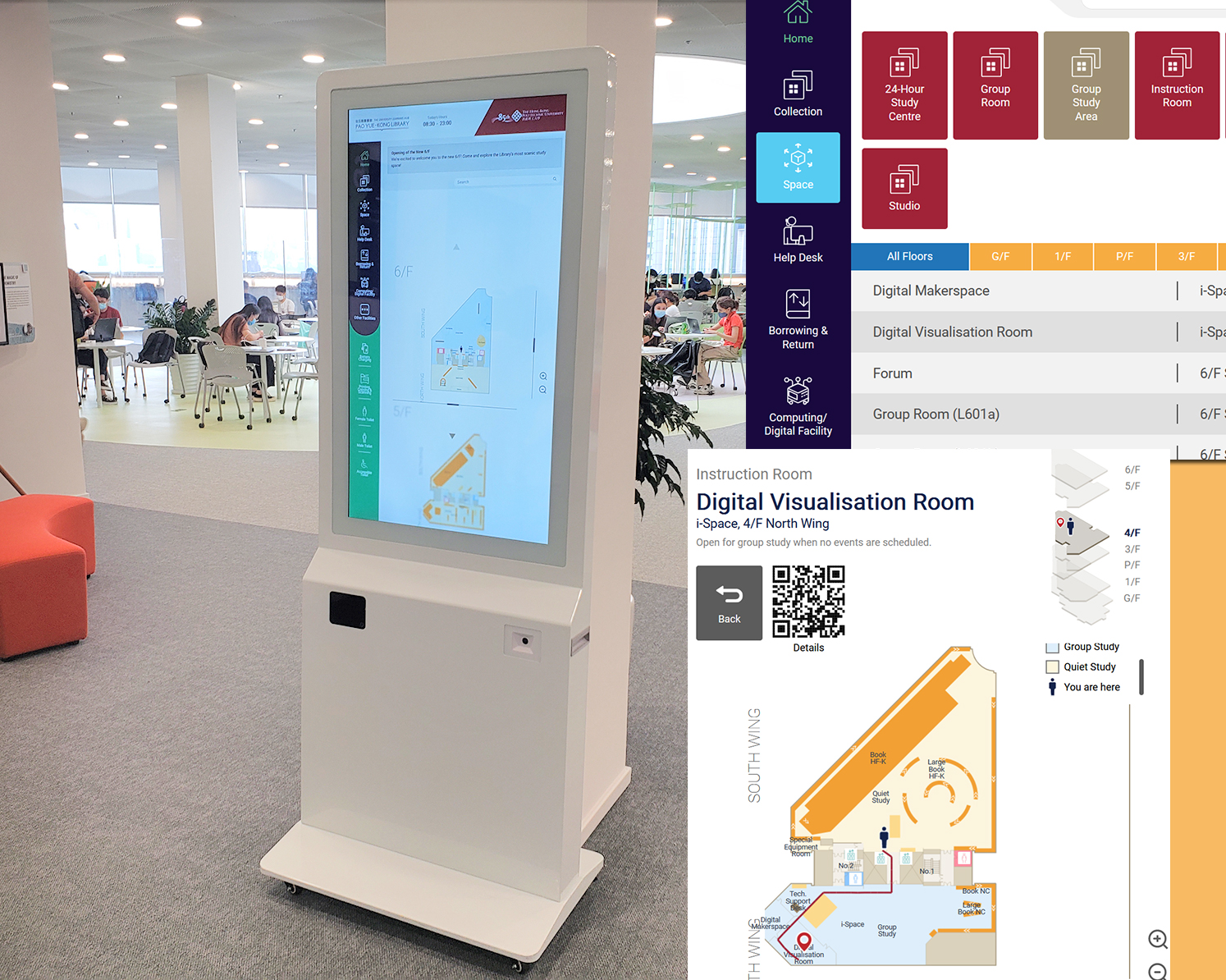 September 1, 2022
Interactive Wayfinding and Navigation Kiosks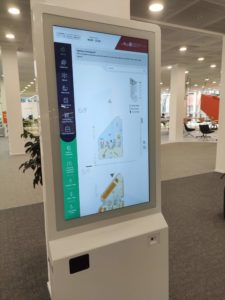 Embedded with an interactive floor directory, the newly installed wayfinding and navigation kiosks give you a completely new user experience in location search in the Library. In just a few clicks, you will find the latest location of the library spaces, book collections and computing facilities, and the recommended paths to get there.
Key Features & Highlights
Refining Your Search
Next, you can refine your search results through the sub-menu on the top.

Search Example
If you need to find a scanning service, you can simply press "Computing/Digital Facility" button in the left Blue Menu, then press the sub-menu "Printing, Copying and Scanning" on the top, and refine the results by floor to find the nearest scanning equipment available to you.
The wayfinding kiosks are located near the lift lobby of each floor. Come and try when you visit the Library next time!
The web version of this wayfinding floor plan will be available at Library website soon. Stay tuned!