The Historian-in-Residence: Dr Joseph Ting Digital Humanities Website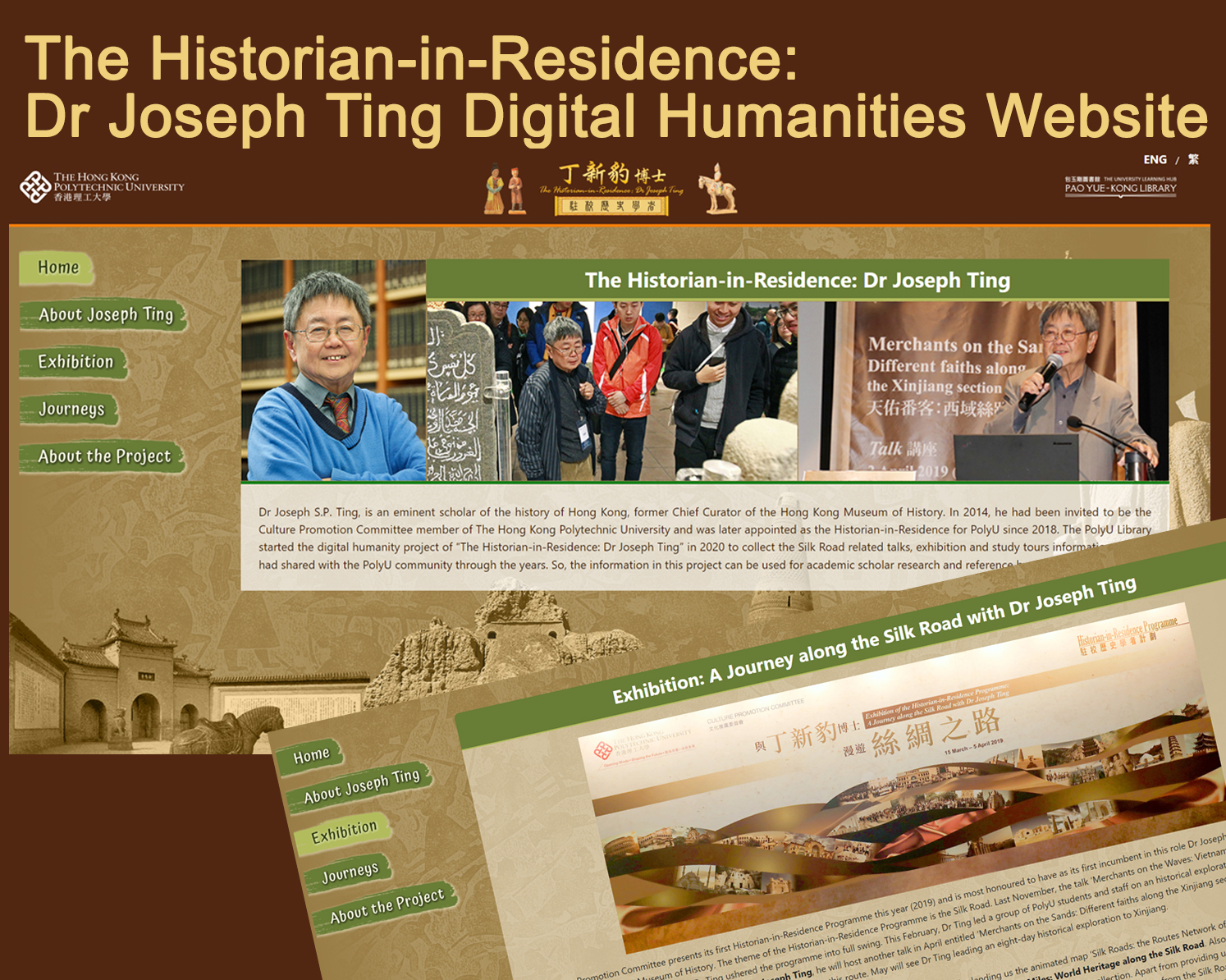 February 9, 2022
The Library has launched a digital humanities website "The Historian-in-Residence: Dr Joseph Ting" in January 2022. Supported by Culture Promotion and Events Office (CPEO), the project covers the Silk Road related talks, exhibition and study tours information that Dr Joseph Ting had shared with the PolyU community through the years.
From the website, you can learn more about Dr Ting's background, his publications as well as audio-visual materials in relation to his previous interviews and TV programmes. You can also revisit the highlighted contents from the exhibition in 2019 "A Journey along the Silk Road with Dr Joseph Ting, such as the Silk Road related artefacts and books collected by Dr Ting and shown in the exhibition, and the historical relationship between the various groups of people from Silk Road and Hong Kong, e.g. Jews, Parsees, Armenians.
Since 2015, Dr Ting has led various study tours to explore cities/countries along the Silk Road, including Guangzhou, Quanzhou, Malaysia, Vietnam and Xinjiang. Related information and records like leaflets for the talks, tours itinerary, journey photos, and participant comments through the years are also made available in the website. Users can access this collection, as well as other digital collections and digital humanities projects, via the PolyU Library Digital Collections Portal.
We hope you will join this amazing journey that Dr Ting shared with us online.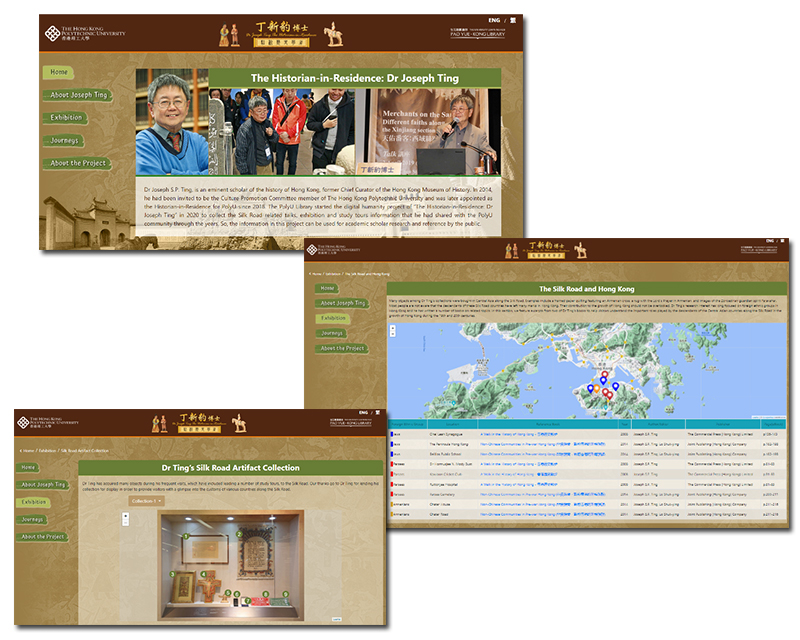 Subject Coverage:
Silk Road, Art, Culture, History