Progress of Library Extension and Revitalisation (LER) Project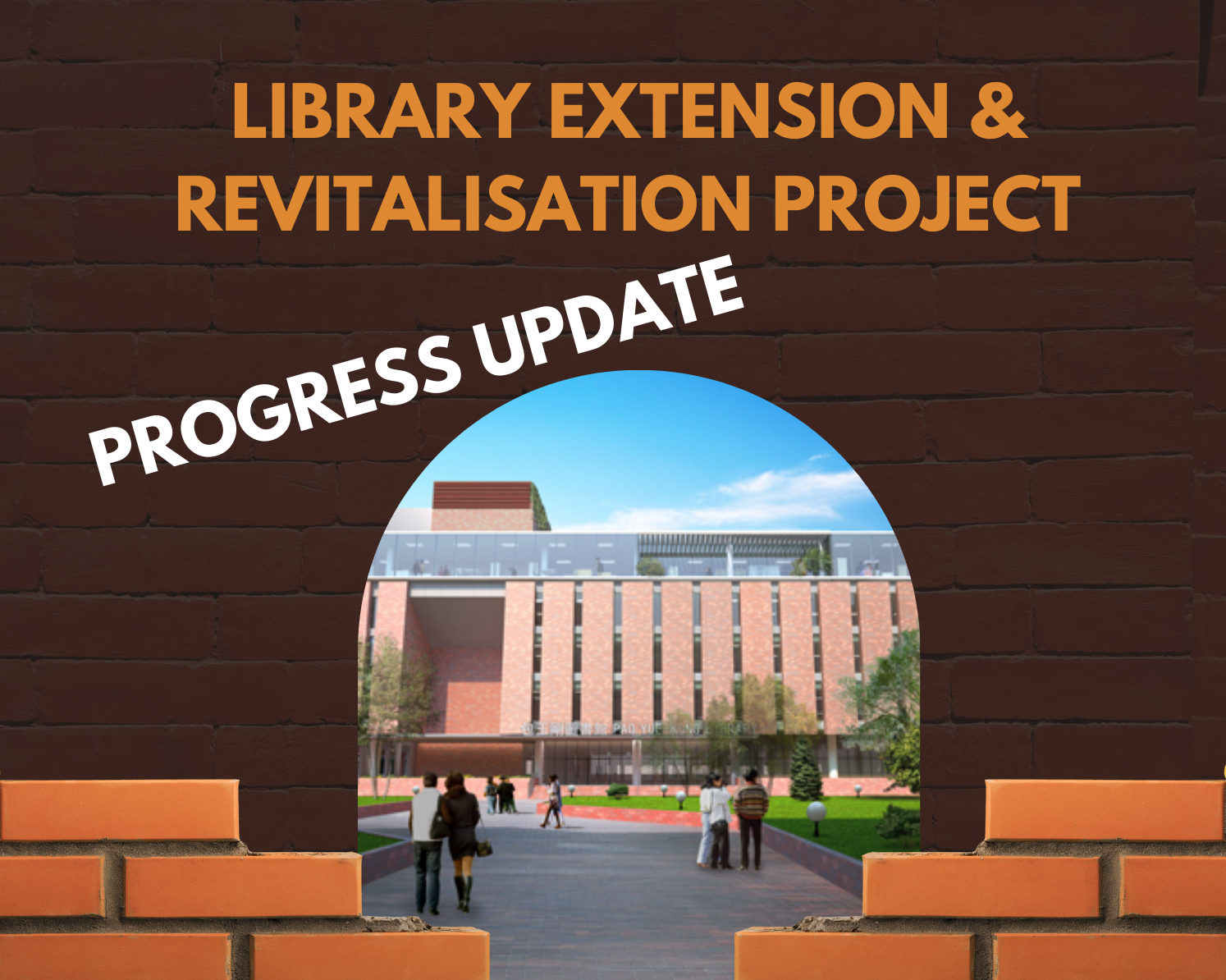 February 9, 2022
In addition to constructing a new top floor, the LER project also revitalises all the existing floors of the Library. Construction works are conducted in phases and some temporary arrangements have been made so that we can maintain regular services for users during the course of the construction period.

Temporary Counter Arrangement on the Library Podium Floor
The Podium Counter Area is now under renovation for improvement works, with completion expected around early April 2022. Enquiry Counter, Loan & Return Counter as well as the Reserve Collection have been temporarily relocated to the Multipurpose Hall until further notice. During this relocation period, all counter services will continue as usual.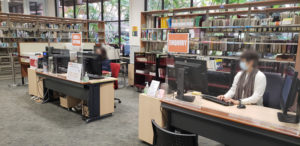 To enhance safety and performance, the two passenger lifts in the Library have undergone a full replacement. The lift services will be extended to the new top floor (6/F) when the area is ready for use later this year.

Enhanced Lift Services with Touch Free Panels 
Touch free panels are now installed in the two passenger lifts to minimise the risk of coronavirus transmission whilst using the lifts. Through the proximity sensors, you can simply wave a hand to select the Library floor you would like to go.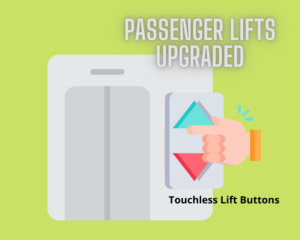 The 24-Hour Study Centre has been relocated from G/F to 1/F and reopened to users since September 2021.
The Centre consists of group study area and quiet study area, divided by glass wall and door in between. Computing, printing and scanning facilities, as well as toilets, are available inside the Centre. One hour before the Library/Counter closes, the Centre will be accessible by PolyU students and staff via the 1/F entrance opposite to the Campus Control Centre (P111). Users are required to tap their PolyU students / staff ID cards when entering and leaving the Centre.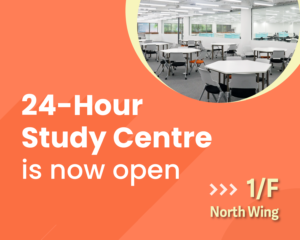 We are almost halfway through the LER project now. You may view the project information and the progress of the outstanding construction works at Library LER website and Library entrance area.