Library Support for Online Learning and Teaching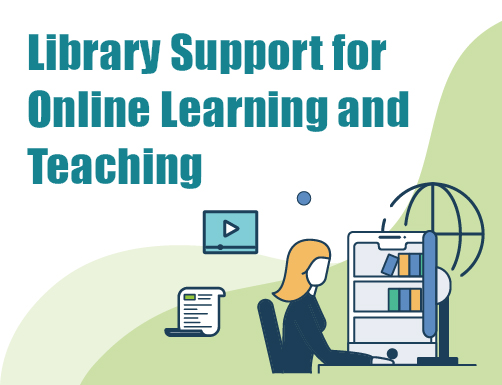 January 18, 2021
2020 has been a challenging year for most of us yet giving us a chance to adapt to a new mode of learning. Heading into 2021, the Library will continue to provide strong support for online learning and teaching with our extensive collection of e-resources, online courses and workshops, facilities to create online teaching materials, and more!
Digital resources have always been the key when the Library acquires items for our collection and during these unprecedented times, our collection of digital resources is playing an even more vital role in supporting the PolyU community when online teaching and learning are widely adopted. With a wide choice of over 450 databases, 172,000 e-journals, 3.6 million e-books, e-textbooks, e-learning and audio visual resources in multiple disciplines, there is bound to be some e-resources in our Digital Library that fit your specific needs.
Check out our databases classified by subject categories with direct access via Database List. Alternatively, OneSearch, our discovery tool, conveniently helps you to search for all types of library resources, including articles, with its comprehensive functionalities and search features.
For books that are not available in the Library, staff and students can recommend to us via Suggest a Purchase service. During the online learning period, you can also request the Library to purchase an e-version of a book, if available, for institutional access, even when a print copy is available in the Library.
Explore Library Support During COVID-19 : Digital Library for useful e-resources and off-campus access tips.
Learning Support


Apart from our vast collection of e-resources, our workshops and courses have also gone digital. In the coming semester, Library will continue to offer online courses and webinars on a variety of topics to support learning and research. Currently, 3 Library online courses are open on Learn@PolyU. Two courses aim at helping students enhance skills in utilizing resources for research assignments and dissertation, and one online course focuses on a reference management tool – EndNote, which helps improve the efficiency of creating and organizing references in research works.
Similar to previous semesters, the Library will also hold interactive webinars on various topics in the coming semester. Do keep a look out for Library emails and website announcements. Students and staff can also learn from the PPT handouts and recordings of the workshops  offered in Semester 1, AY2020/21.
Other than workshops and online courses, check out the Learning Support guide to learn more about citation help, plagiarism check and academic writing.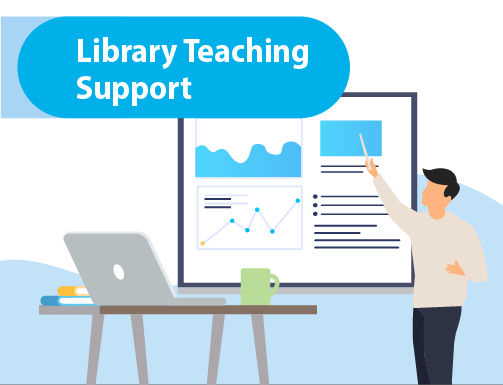 Springing into a new semester, the Library will keep on providing support to instructors to ensure the smooth access to the course materials for the students.
Now that you know that students and staff can request to purchase a book using the Suggest a Purchase form, if the book you requested for does not offer an e-version, course instructors may consider uploading a few scanned pages of the book to Learn@PolyU course page for students' access. In general, sharing a reasonable portion of copyright work for the purpose of giving or receiving instruction in a specific course of study through a closed network can be treated as Fair Dealing and does not infringe copyright. You may refer to this guide for more details.
To help students easily locate the course reading materials, instructors can make use of the Resource List embedded in the Learn@PolyU course page. This list helps you consolidate all the reading materials, including free online resources and Open Educational Resources (OERs), and make them accessible for students all from one platform. To learn how to add materials to Resource List, refer to this step-by-step guide or contact your Faculty Librarian.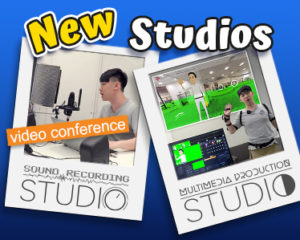 To facilitate the production of online teaching materials, the Library has just launched 2 more professional studios for multimedia production, in addition to the Digital Studio and One Button Studio. These studios are equipped with a wide range of hardware and software such as video conferencing facility to conduct presentations, sound recording equipment & software for audio production, building a 360 virtual reality tour, and creation of virtual character & live animation. Visit this page to learn more.
Be sure to bookmark this new all-in-one Library guide: Library Support During COVID-19 to kick off the new semester.  Remember, we are always here to help!
Tags:
Purchase Recommendations
,
Facilities & Equipment
,
Webinars
,
LibGuides
,
Library online courses
,
eBooks
,
COVID-19 pandemic
,
Workshops
,
Course Readings
,
Electronic Databases
,
Faculty Librarians