Library Workshops for Students and Staff: Online Courses and Webinars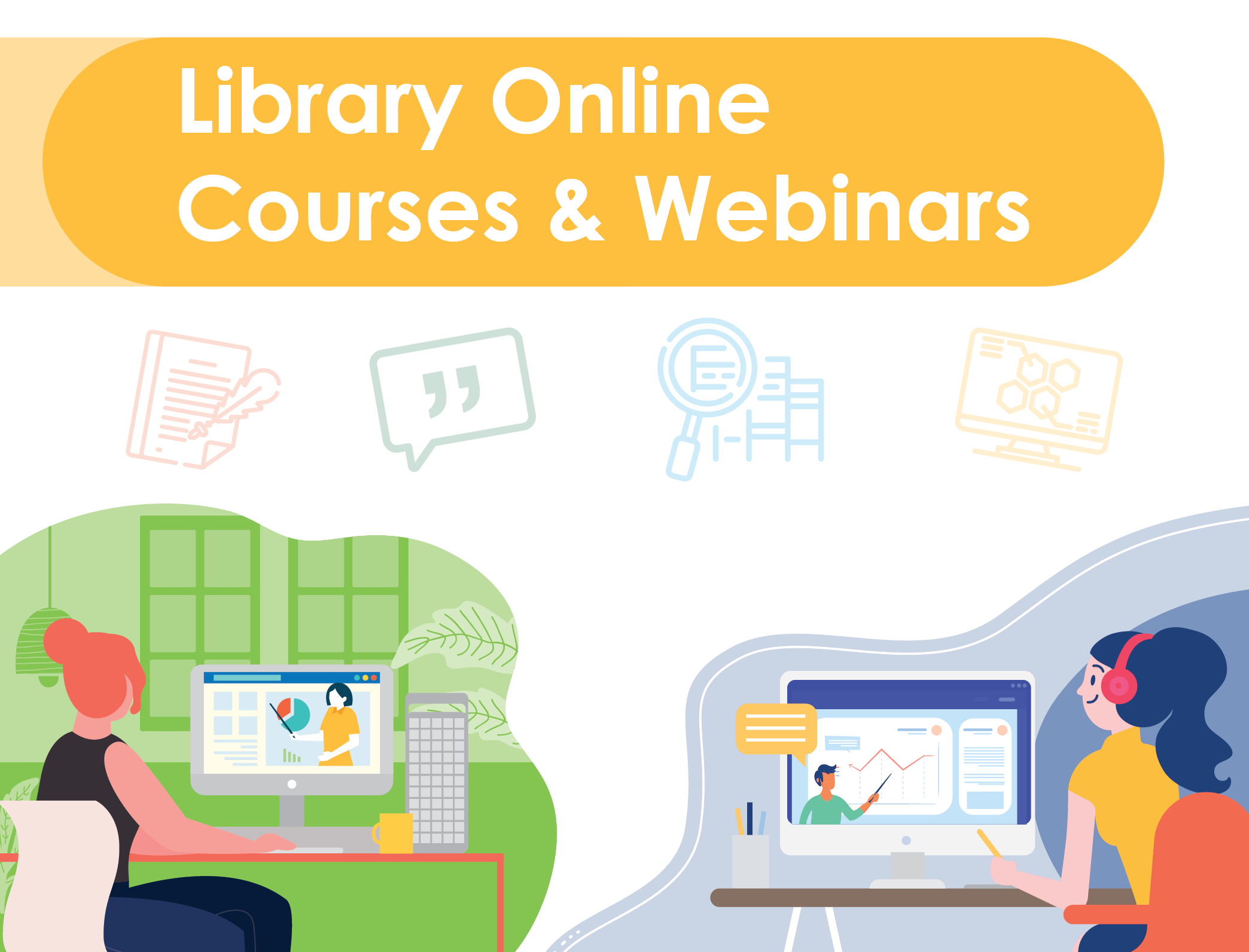 September 11, 2020
Welcome to the new academic year! To support the learning and research needs of students and staff, the Library has developed three online courses and will regularly hold webinars on a variety of topics.
Library Resources and Services for Undergraduate Students (6 Modules)
Tailor-made for undergraduate students, this course aims to help you utilize library services and resources to complete research assignments.
Library Resources and Services for Postgraduate Students (6 Modules)
This course aims to equip postgraduate students with skills and knowledge to conduct research for assignments and dissertation, with particular focus on the literature review process, database searching, and finding key research through researcher profiles and more.
Using EndNote (8 Modules)
This online course is designed for students and staff to get familiar with Endnote. Endnote is a reference management tool for citing and organising references used in your learning and research. This online course aims at helping EndNote users learn the key features about the tool, including how to insert references from different sources and how to easily cite references in Word document, etc.
Registration for the three online courses is now open! Click here or scan the QR code to join us!
Library Webinars

The Library will also hold interactive webinars via Learn@PolyU on various topics starting end of September 2020. Some webinars planned for this semester are …
Essential skills for academic success:
Subject-specific database for research in:

Biology and Chemistry
Business and Finance
China Studies
Fashion Marketing and Textiles
Hospitality and Tourism

Citing References and Avoiding Plagiarism
Library Resources for CAR Subjects
Academic research and publishing:
Using Journal Analyzing Tools to Evaluate Journals
Citation Databases – Web of Science and Scopus
Publishing 101 – Basics of Academic Journal Publishing
Registration for webinars will be released middle of September so do keep a look out for library emails and website announcements.
Have questions about Library workshops? Contact us via email at lbinf@polyu.edu.hk.