New Sound Recording and Multimedia Production Studios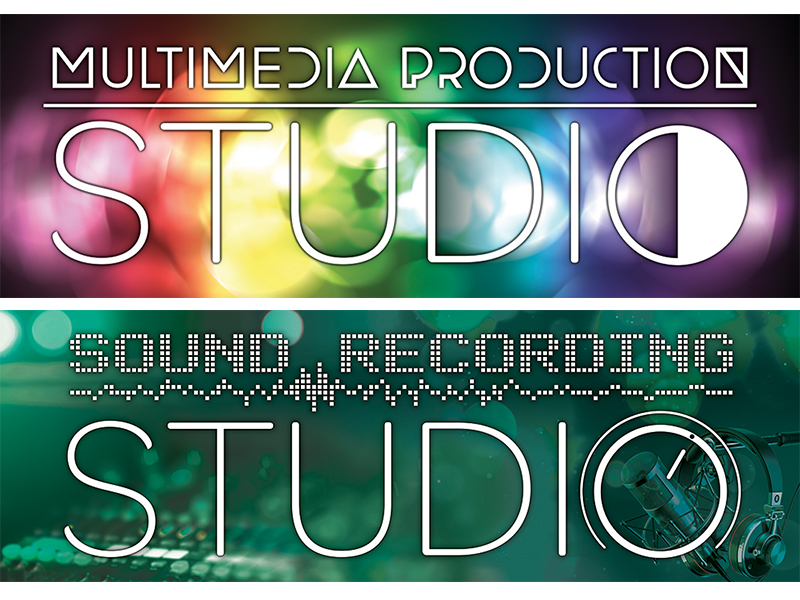 September 11, 2020
The Sound Recording Studio and Multimedia Production Studio located in Multimedia Commons (3/F North Wing) will commence service in late September 2020 for current PolyU staff and students to prepare multimedia contents in support of online teaching and learning.  The studios are designed as a self-service workspace primarily for sound recording, 360 VR tour and animated video production.
Sound Recording Studio & Video Conference

The Sound Recording Studio features professional sound recording equipment and virtual sound mixer for sound recording, audio or video dubbing, record narrations for PPT, etc.  Staff and students can also reserve the studio for conducting a video conferencing for online interview and presentation.  The video conferencing workstation is equipped with a 4K webcam and pre-installed common conferencing software such as MS Teams, ZOOM and Skype for Business.
Multimedia Production Studio

The Multimedia Production Studio supports the creation of multimedia contents. 3DVista software, and Virtual Character & Live Animation System are offered in the studio to facilitate the creation of 360 virtual tour and animated video respectively.
The Virtual Character & Live Animation System supports body motion and performance capture. Users can put on a 17-point full body motion tracker suit to puppet the motion of virtual character. The motion of animated virtual character can be previewed real-time, while the actor is performing in the studio. The final animated video can be embedded with Chormakey background which can be keyed with different elements.
The studios will be available at the Library's iBooking system soon, stay tuned!