Join us – the MakerMindset@i-Space Programme!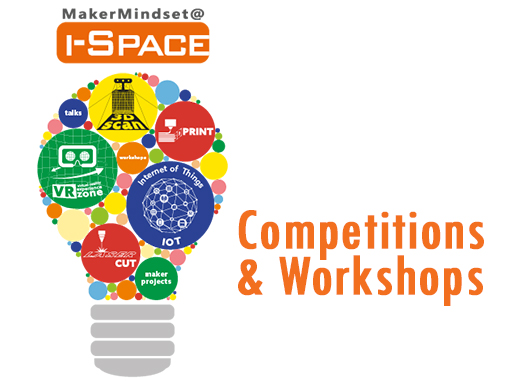 September 9, 2019
The MakerMindset@i-Space Programme aims to cultivate a creative, curious and can-do mindset.  All students are welcome to join the following events:
VR Contest – Stories from Ancient China
The Library's MakerMindset@i-Space programme seeks to enhance students' awareness of emerging technologies and to cultivate a can-do mindset.  Supported by Department of Electronic and Information Engineering, the Programme's key event, "Virtual Reality Contest – Stories from ancient China", challenges students from diverse disciplines to turn stories and fables from ancient China into an immersive Virtual Reality (VR) game.


The VR contest – Stories from Ancient China is now open for registration. Participants can join a series of VR workshops to learn VR techniques, explore 3D modelling tools and kick-start their VR stories.
To learn more about Virtual Reality and the contest, come and join one of the briefing sessions below:
Date: 19 Sep 2019 (Thu)
Time: 1:15 – 1:45 pm (Session 1) OR 6:15 – 6:45 pm (Session 2)
Venue: Digital Visualisation Room, i-Space, 4/F, Library
Registration: Briefing session / VR Contest
Check the VR Contest Website to learn more about the important dates of talks, workshops and submission deadline.
You may also click here to view the results of VR Contests in 2018/2019!
Robotic Programming for Kung Fu to safeguard Intangible Cultural Heritage
Robotic technology is one of the most innovative and creative tools for inspiration nowadays.  To bring together robotic technology with Chinese martial arts (Kung Fu), the MakerMindset@i-Space Programme introduces a new Kung Fu robot in the Digital Makerspace (i-Space) for students to try out robotic programming. Two identical workshops will be offered to introduce the concept of digital transformation in different applications, especially in safeguarding the intangible cultural heritage and performing arts.  Participants will have an opportunity to program a Kung Fu Robot with a step-by-step tutorial.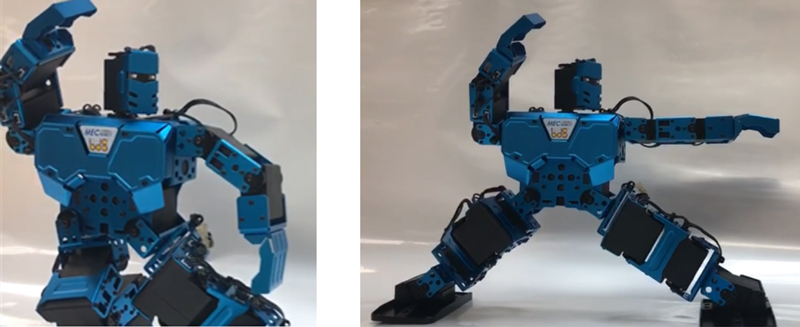 Robotic Innovation for Inspiration (Kung Fu)
Speaker : Paul Chan, Principal Consultant (Innovation Management), Pauldesign Ltd.
Date: 25 Sep 2019 (Wed) and 16 Oct 2019 (Wed)
Time: 5:30 pm – 7:00 pm
Venue: Digital Makerspace, i-Space, 4/F Library
For workshop details and registration, please visit the MakerMindset@i-Space.